Christmas can for sure be stressful. Trying to juggle exam stress, help out around the house with chrsitmas prep, and organise gifts for everyone you love – all while you're broke, is no easy task.
Luckily however KISS has you covered, well, the gift part at least. Since Christmas has become majorly commercialised, sometimes people tend to forget the true meaning of this time of year. We know we might sound like your grandparents, but Christmas is not about spending. Instead, it's for appreciating and that's something we need to remember when we're shopping this winter.
With that in mind, we've rounded up some cute gifts that certainly won't eat into your pocket money too much, but will say 'I care about you' to your best friend. Whether your friend is a makeup, music, or pizza obsessive, we have a gift perfect for you! So, get all that's left to do is get adding to those carts!
Timothée Chalamet Notebook – €11.77
Having a friend who is obsessed with Timmy? Then this is the perfect gift for them. Bonus points if they're also an organise freak! Above is just one option among dozens of the kind of celeb notebooks you can buy online. Check it out here.
LUNA by Lisa Eye Catcher – RRP €30.00 (worth €53.00)
For the eye makeup lover in your life, the Eye Catcher has everything you need to get that holiday sparkle in your eye. The set includes an eye paddle brush and eye blending brush, the perfect tools to apply sunset shades from LUNA's eye quad, which features matte, shimmer and glitter eyeshadows. Available on www.lunabylisa.ie and in selected pharmacies nationwide.
How To Break Up With Fast Fashion €12.99 & No One Is Too Small To Make A Difference €5.60
2020 has truly been the year of activism. And so, your best friend might want to read up on the latest way they can take their action to the next level. There are thousands of books on activism and making a change in the world. Above are two of our favourites, but you can check out all of the books on activism from sites such as Easons and Kennys.
Fluffy Bucket Hat €9.99
Bucket hats are all the rage this season, just read this and it's mostly all thanks to a certain TV show called Emily In Paris. If your friend is fashion forward, you could surprise them with one of this season's hottest trends – just think of the cool Insta snaps they can get with it!! We love the above one from H&M.
Harry Styles Fine Line Vinyl €35
In case you haven't heard, vinyl is totally cool again, so chances are your bestie has already invested in a record player or is using their parent's. If your friend is one of those people, then surprising them with vinyl of one of their favourite artist's is the perfect gift for them. Most vinyls come with special art and/or posters too, just like the above Harry Styles one, so not only can they enjoy the music, but they can hang up the artwork too – double whammy! Check out the Fine Line Vinyl on Urban Outfitters here 
Pizza Socks – €14
Who doesn't love socks? and who doesn't love pizza?! If you're a little stuck for what to get for your friend, a pair of socks inspired by their favourite food, whether its pizza, avocado, or strawberries is a great place to start. We love these funky ones from Anthropologie.
Lush Groovy Kind Of Love Bath Bomb & Beauty Sleep Face and Body Mask 
If you have a friend who enjoys some self-care, why not spoil them with a bath bomb or face mask. They're both super affordable and are sure to go down a treat too. If you're unsure with what kind of brands to go with, Lush is a great place to start as they're cruelty-free and environmentally friendly.
Laura Duffy Art Cher and Dionne Print €7
Why not treat your friend to a piece of art this Christmas? It's a unique way to say 'I care about you' and is something they'll keep forever. We adore Laura Duffy's work, from her Harry Styles print to the above Cher and Dionne, and there are even more great Irish illustrators out there with amazing work too. Have a look through some of our favourites here and find the perfect print for your bestie.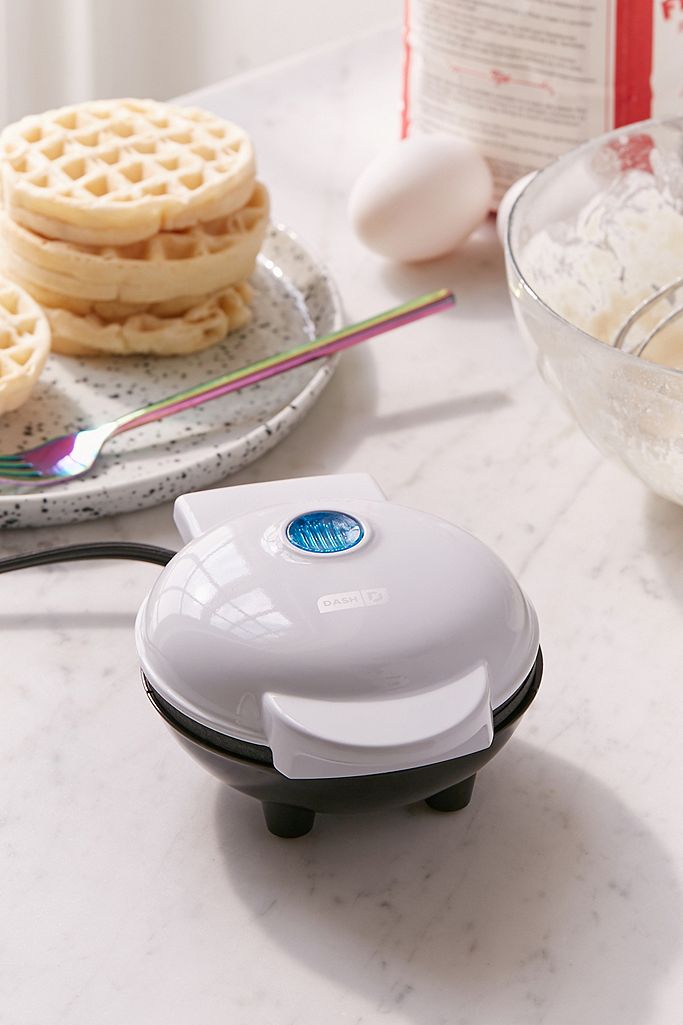 Mini Waffle Maker €29
If your friend is a bit of a foodie, why not treat them to their very own waffle maker like the one above. If waffles aren't their fave then there are plenty other alternative sweet food makers out there like pancake machines, churros makers, and chocolate fountains – plus, it's a gift you can both enjoy at all of your next sleepovers!
BLACKPINK Sweater Merch €58.81
If your friend is a big fan of BLACKPINK, BTS, or pretty many any band or artist, why not surprise them with some official merch? It could be something as small as a poster, or you could go all out with a hoodie like the one above. 2020 has meant that a lot of gigs have been cancelled, so this is a nice way to make up for some of the concert memories that have been lost to the pandemic.
READ MORE:
Gift Guide: 10 Perfect Presents For The Beauty Fanatic In Your Life