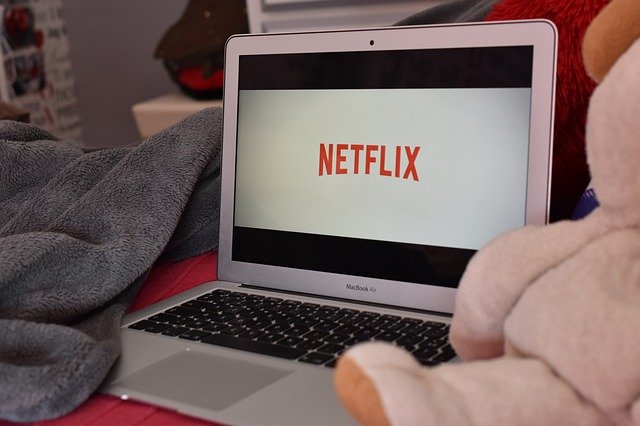 Though the months are flying by, and we barely know what day it is, let alone month, we do know that Netflix has loads of new content for us to enjoy.
This month, there is loads of great movies, and some new seasons of our favourite show.
Here are 10 of the best bits coming in June
Space Force – May 29
When Steve Carrell of The Office, Jane Lynch from Glee, and Lisa Kudrow AKA Phoebe star in something together, you just know it's going to be great. A decorated pilot with dreams of running the Air Force is thrown for a loop when he finds himself tapped to lead the newly formed sixth branch of the US Armed Forces: Space Force. It's been described as a 'never kind of workplace comedy' and we can't wait to watch.
Mamma Mia! Here We Go Again 
We didn't think it was possible, but Mamma Mia 2 turned out to be even more loved that before, so we're so excited to have it on Netflix?Sing-along watch party anyone?
Angus, Thongs & Perfect Snogging
The most iconic teen movie of the 2000s? Maybe! With heartthrobs, witty one-liners, quotable jokes, and teen awkwardness we can all relate to, this is the movie we needed right now.
Dreamgirls 
Beyonce, Jennifer Hudson and Anika Noni Rose star as the singing trio. It follows the band being discovered by a manager who recognises the singing talent at a show, and helps them attain stardom. One of the artists gets infatuated by him but is heart-broken after he removes her from the band. Lots of ups, downs and singing.
13 Reasons Why: Season 4  June 5th 
The controversial teen drama is back for a final season in which Liberty High School's Senior Class prepares for graduation. But before they can say goodbye, the crew of friends will have to band together one last time to keep a dangerous secret buried, try to make peace with the past four years, and face final, heartbreaking choices that might alter their lives forever. 
Queer Eye: Season 5  June 5th  
The Fab Five are back and this time they are heading to historic Philadelphia to make over a new cast of everyday heroes, from a hardworking DJ to a struggling dog groomer.
The Politician: Season 2  June 19th   
If you watched the first season of this show, you'll know why we're excited. Ben Platt is back for a second season, but they're not in high school anymore. Double crosses, a three-way relationship and a single-issue candidate add up to a mud-flinging race for State Senate that Payton will do anything to win.
RuPaul's Drag Race: Untucked!: Season 12  
In need of more Drag Race content? This is for you! The fights. The secrets. The shade! Go backstage with the contestants of "RuPaul's Drag Race" as they return for Season 12.
RuPaul's Drag Race: Season 12   
Thirteen queens. One crown. Ru and her crew are back for another season of fierce lip syncs, A-list guest judges and dazzling fashion.
Eurovision Song Contest: The Story of Fire Saga   June 26th
If you were devo about missing this year's show, which had to be cancelled due to the coronavirus pandemic, this will cheer you right up. Two small-town singers seize a chance to fulfill their dream of competing in the world's biggest song contest. Will Ferrell and Rachel McAdams star.
Have you seen everything on our May list yet? Check them out here.