So here we are, it's September, summer is over and we're heading back to school in a very uncertain, strange time. Now more than ever, we need entertainment and fun to keep up going through the tough times. Thankfully Netflix have added a bit of everything to their September offerings, so whether you want sci-fi, comedy and romance, you're covered.
We've handpicked 10 of the best bits coming to Netflix in September to give you a headstart and so you don't have to spend time searching for the good stuff.
If you can't wait until some of these shows land, check out all the best bits that were added in August. 
Away 
September 4
If you like movies about space, astronauts and lots of drama, get ready for Away. It's an emotional series on an epic scale that celebrates the incredible advancements humans can achieve and the personal sacrifices they must make along the way. As American astronaut Emma Green (Hilary Swank) prepares to lead an international crew on the first mission to Mars, she must reconcile her decision to leave behind her husband (Josh Charles) and teenage daughter (Talitha Bateman) when they need her the most. As the crew's journey into space intensifies, their personal dynamics and the effects of being away from their loved ones back on Earth become increasingly complex.
Record of Youth  
September 7
This drama follows the lives of three people in today's fashion industry. While dreams are a luxury not everyone can afford, this trio's youthful passion spurs them on to make them come true.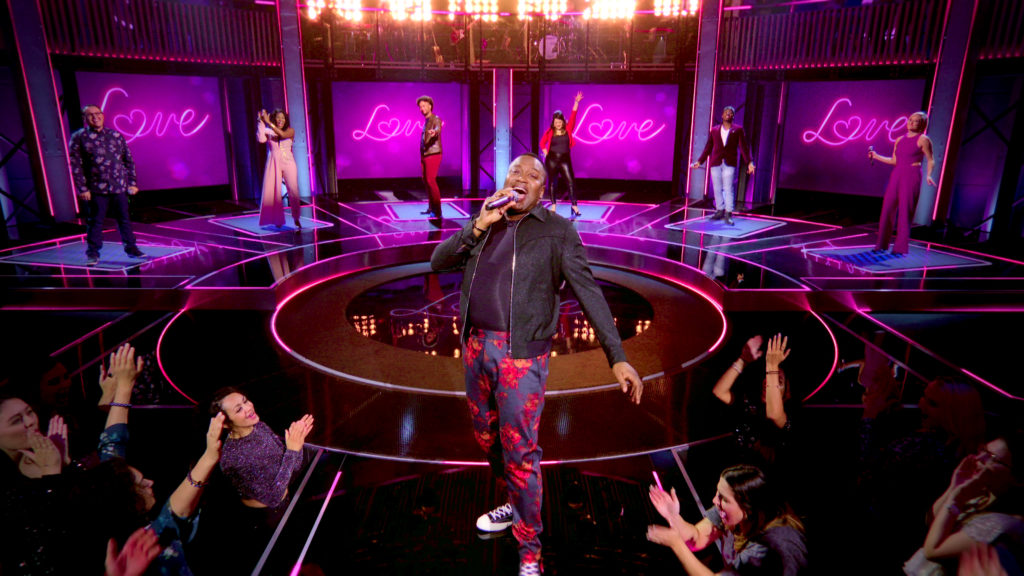 Sing On!  
September 16
Hosted by the hilarious and talented Tituss Burgess, this eight-episode series is a karaoke-lover's dream. In each themed episode, six contestants belt out the biggest hits from that genre while being judged by a vocal analyser comparing their vocal performance to the original artist's. The more they sing in tune, the more cash they add to a collective jackpot worth up to $60,000. The first round is worth $10,000 and lyrics are randomly assigned so contestants must be ready for anything – the highest scoring contestant moves on, while the remaining singers vote one fellow contestant out. For five more rounds, the stakes get higher and the jackpot gets bigger, and the final two contestants face off in a head-to-head battle to win the grand prize. Perfect for an at-home sing-a-long, viewers of all ages will find themselves off the couch, belting their favourite tunes and having a sing-off of their own.
Love, Guaranteed
September 3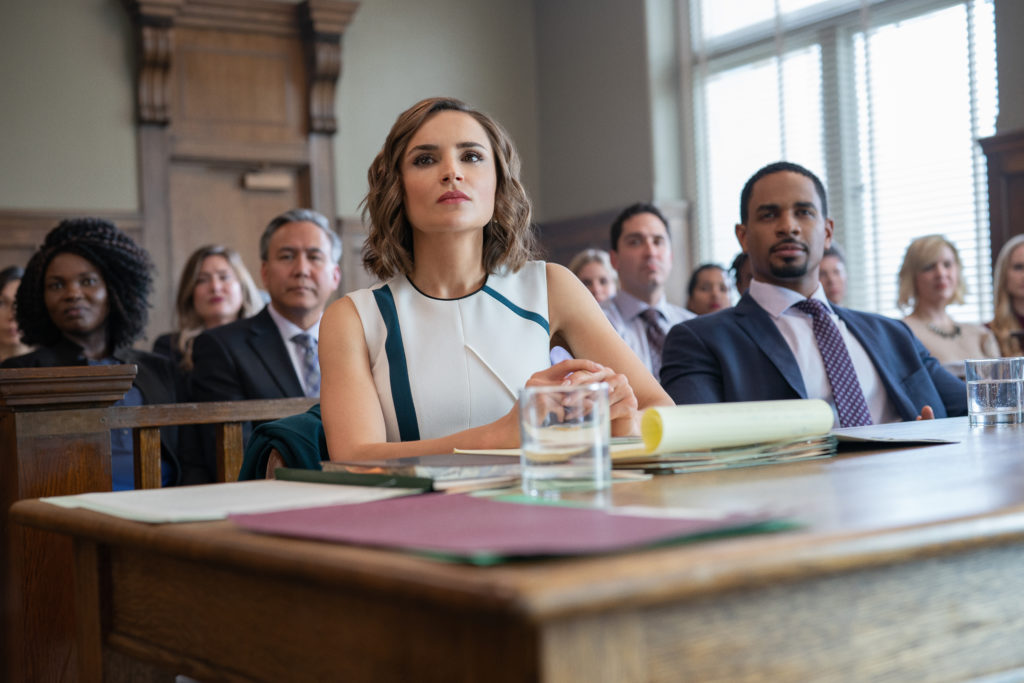 To save her small law firm, earnest lawyer Susan (Rachael Leigh Cook) takes a high-paying case from Nick (Damon Wayans Jr. who you might know from New Girl), a charming new client who wants to sue a dating website that guarantees love. But as the case heats up, so do Susan and Nick's feelings for each other.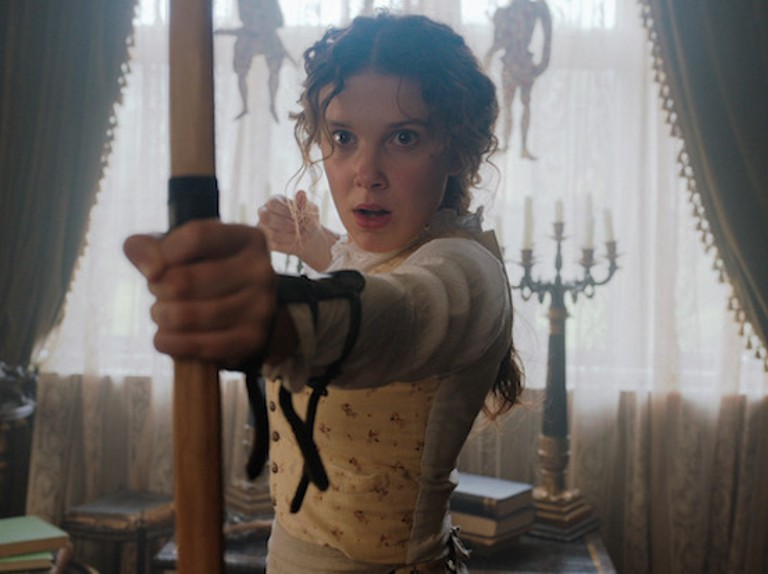 Enola Holmes  
September 23
We are SO excited about Millie Bobby Brown's new movie. When Enola Holmes — Sherlock's teen sister — discovers her mother missing, she sets off to find her, becoming a super-sleuth in her own right as she outwits her famous brother and unravels a dangerous conspiracy around a mysterious young Lord. Check out the trailer, and more on the series, here. 
Bookmarks: Celebrating Black Voices  
September 1
One to watch with family of all ages, Bookmarks: Celebrating Black Voices is a live-action collection of twelve five minute episodes featuring prominent Black celebrities and artists reading children's books from Black authors that highlight the Black experience.  Hosted by Marley Dias (author and founder of #1000BlackGirlBooks campaign), the collection of books and conversations centre around themes of identity, respect, justice, and action.
Julie and the Phantoms  
September 10
Teenage Julie finds her passion for music and life while helping the Phantoms, a trio of ghostly guys, become the band they were never able to be. This is a perfect fun-filled movie.
Misfits S1-5
If you love Robert Sheehan as Klaus Hargreeves in The Umbrella Academy, you'll love him as Darren in Misfits. The show is about a group of young offenders sentenced to work in a community service programme, where they obtain supernatural powers after a strange electrical storm. It's hilarious, dramatic, and best of all, there are five seasons to get stuck into.
Gogglebox S9-12
And for the ultimate escapism, you can watch people watch telly. Ideal. Seasons 9-12 of UK Gogglebox is being added, and it's exactly what we need to cheer us up now that we're heading back to school.
Keeping up with the Kardashians S3-4
Speaking of escapism, the ultimate reality show for that is KUWTK. It was so much fun to re-live the first two seasons when they were released on Netflix this summer so of course, we are looking forward to some more vintage Kardashian content.
Follow us on Instagram for updates, interviews and quizzes on all your favourite Netflix shows.