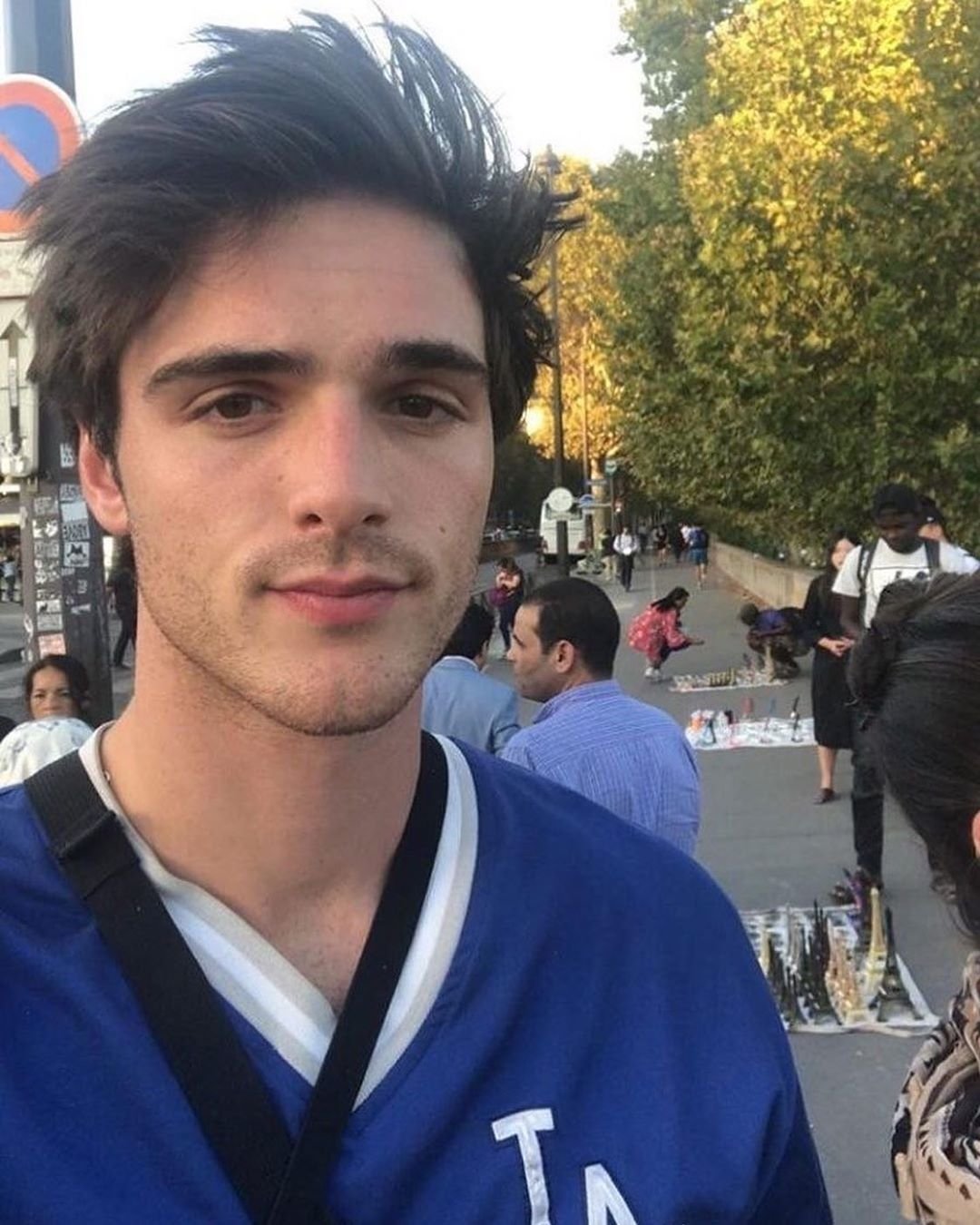 I think we can all agree – Jacob Elordi is everywhere right now.
Whether you've known Jacob from his The Kissing Booth era, or Euphoria, you can't deny he's the 'it' guy in the media at the moment.
Luckily, most people are able to see past his (problematic) Euphoria character Nate Jacobs and love him regardless, including us! Just one YouTube search will show you that he's charismatic and cool and honestly, we want to know if he has any applications for friends available because sign us up!
If you're new to Jacob or have been following him from the start, here are 10 things you may not know about him!
1. He's an Aussie 
You may be fooled by his convincing American accent in both Euphoria and The Kissing Booth but Jacob is Australian! Growing up in Brisbane, Jacob will always express his love for Australia in interviews. He once told GQ it was his favourite place in the world – we stan a patriotic king!
2. He learned how to do what?!
For The Kissing Booth franchise, Jacob actually learned how to ride a motorbike. Just like his character in the movies, Jacob can actually ride the bike and in the scenes where Noah was riding, it was really Jacob. 10/10 for the dedication Jacob shows when playing a character fr.
View this post on Instagram
3. He's a huge old Hollywood fan 
One thing you can nearly guarantee Jacob to talk about is old Hollywood and old Hollywood actors. He constantly expresses his love for James Dean and Marlon Brando and how they shaped him into the actor he is today. Seeing how passionate Jacob is for things like film noir is like a breath of fresh air.
4. He used to lie about his height
In a video with GQ, Jacob said when he started acting, he was told that his height would be a big issue when being cast so he would actually lie about it. Jacob told GQ he would tell casting directors he was around 6'2 or 6'3 when in reality, he's actually 6'5.
Thankfully his height has not stopped him in more recent roles because can you imagine anyone else playing Nate Jacobs? Nah neither can we.
View this post on Instagram
5. He got a concussion filming Euphoria 
In the season 1 finale of the HBO show, we have that intense fight scene with Nate and his dad. Jacob said that it took them a really long time to film the scene, due to the team being unsure about what direction it was going in.
After a long and exhausting amount of takes, they finally nailed it. Leaving both Jacob and Eric Dane, who plays Cal, pretty battered and bruised. At one stage Jacob said he was bleeding and actually ended up getting a concussion and throwing up after filming.
6. His starsign is cancer 
Jacob was born on June 26th, 1997, making him a cancer! One common trait among cancers is emotion, which in Jacob's case makes sense, as he holds so much passion for acting and film. Another trait of cancers that Jacob does seem to lean into is nostalgia. Cancers are known to be super nostalgic and for Jacob to love old films and to look back on things has us believe he is a true cancer at heart!
7. He dated this Euphoria co-star
For a short period of time after his relationship with Joey King and before dating model Kaia Gerber, Jacob was rumoured to be dating his Euphoria co-star Zendaya.
Now, we never got any actual confirmation from the two about the possible relationship but from the pictures of them together constantly, we can only assume. As much as we are huge stans of Tom Holland and Zendaya now, we couldn't help but think Jacob and Zendaya were kins of a cute couple too.
View this post on Instagram
8. He has a passion for photography 
Going head to head with hot wings on Hot Ones, Jacob was asked about his love for photography. He explained that watching a documentary on the actor Heath Ledger inspired his love for photos, after heading how many pictures the actor had documenting his life. 
He also explained that when he first moved away from home, his mam got him a camera to make sure he was capturing everything so he wouldn't forget anything in such an overwhelming time in his life. From there, it has just progressed into a great love. Tbh, we wouldn't mind seeing a few more pics of Jacob. 
View this post on Instagram
9. This is his favourite rom-com 
Jacob has not been shy about his love for Heath Ledger, with him being a fellow Aussie, he showed Jacob from a young age that he could work outside of Australia too. For that reason, his favourite film is 10 Things I Hate About You. One thing he particularly loves about it is that it's based on Shakespeare's Taming of the Shrew – anyone else kind of raging they didn't pay more attention to Shakespeare during English classes now?
10. He kept a certain prosthetic from Euphoria 
In his 24 hours with Vogue, Jacob took them around his home in the Hollywood hills. Talking through a few pieces he has in his house, he focused on one particular prosthetic he kept from filming Euphoria. The end of the season 2 premiere (spoilers) saw Jacob's character Nate get beaten up pretty bad by Fez and he was left really messed up.
Obviously, makeup was used for his wounds but Jacob showed Vogue a piece of prosthetic used on his face for that scene and it's kind of gross. But don't worry Jacob, we still think you looked good!
View this post on Instagram
Check out more '10 Things' on celebs like Bridgerton's new lead Simone Ashley, Olivia Neill and Sydney Sweeney here! 
Written by sadhbh O'Hara