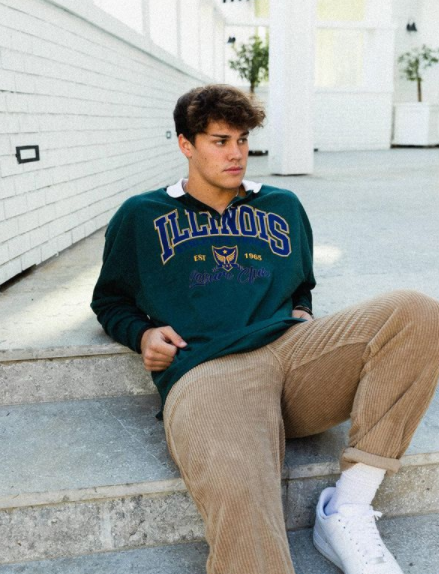 Noah Beck is an American TikTok star that rose to fame in 2019. After just two years on the app, he gained massive amounts of followers. He now has just under 26M.
He's currently in a relationship with fellow TikTok star Dixie D'amelio, and is a member of the popular content house "The Sway House".
Here are some more things about Noah that you probably don't know:
View this post on Instagram
1. He's from Arizona
Noah was born and raised in Arizona and still considers the state home. Arizona is California's neighbour state.
2. He went to High School in Utah
He attended high school in Utah at Real Salt Lake Academy.
3. He was a D1 soccer player
He has been an athlete all of his life. After a successful high school career, he was recruited by the University of Portland where he was a member of the men's soccer team.
View this post on Instagram
4. He's a good student
According to his university's sports blog, "Noah is equally talented in the classroom earning a 3.9 GPA as he's deeply committed to academic excellence." So he's smart as well as sporty!
5. He's all about positivity
If you watch Noah's content, you'd know that it's never anything negative. He's all about good vibes and having fun to put a smile on people's faces. Definitely something very important nowadays.
View this post on Instagram
6. He's 20 years old
Noah was born on 4th May 2001, making him 20. He's made quite a name for himself and done quite a lot in his young life!
7. He's a Taurus
A Taurus usually portrays traits like indulgent, chilled-out, and patient. It may also mean he can be stubborn and jealous.
8. He's 5 foot 11
He is slightly above average for a man of his age, and just under 6ft.
View this post on Instagram
9. He's a reality show star
Noah teamed up with AwesomenessTV for the internet series Noah Beck Tries Things, which premiered on Friday, January 22. The six-episode series follows Noah and his "newfound influencer friends" who "help him learn more about the types of experiences that each content corner of Los Angeles has to offer."
10. He doesn't live in the Sway House
In "The Dixie D'Amelio Show" video on Youtube, Beck noted that he didn't live in the Sway house with all the boys, he lived with his two close friends who are also in Sway, Bryce Hall and Blake Gray.
But, now, it's known that Noah and Dixie live together in their own apartment.
Written By Brian Lennon Cummins