Now that government restrictions are starting to lift and we can see light at the end of the lockdown tunnel we're already thinking about what we're going to do. It seems summer isn't quite as cancelled as we thought.
As we've been wearing nothing but trackies and leggings for the past three months we can finally start outfit planning. The idea of getting dressed up is almost too exciting and we're sure you're already thinking about what you're going to wear.
We've done some online shopping for some of the best summer dresses you can buy now and wear now. Just don't forget your mask!
Plus Daisy Print Frill Sleeve Smock Dress; €28.00
Petite Orange Ruched Bust Ditsy Mini Dress; €22.00
Lilac Broderie Anglaise Puff Sleeve Skater Dress; €32.00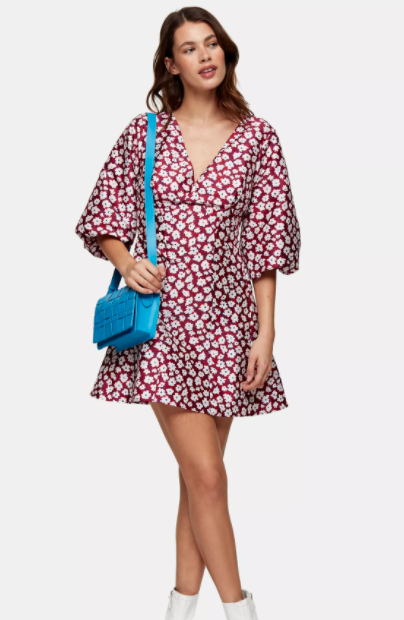 Daisy Floral Print Puff Mini Dress; €49.00
Pink Puff Sleeve Midi Dress; €49.00 
Red Animal Print Poplin Tea Dress; €49.00 
Grandad Collar Button Mini Smock Dress; €38.71
Mini Dress in Floral Print; €38.71
Wrap Mini Dress in Mixed Ditsy Floral; €44.24
Square Linen Dress; €20.00
Floral Mini Dress; €21.00 
Two Faced Graphic Tee Dress; €12.50
I've Got the Flower Floral Mini Dress; €20.00
Tie-detail dress; €14.99
T-shirt dress; €17.99
Puff-sleeved dress; €22.99
Puff-sleeved dress; €19.99
Denim dungaree dress; €30
Denim dress; €35