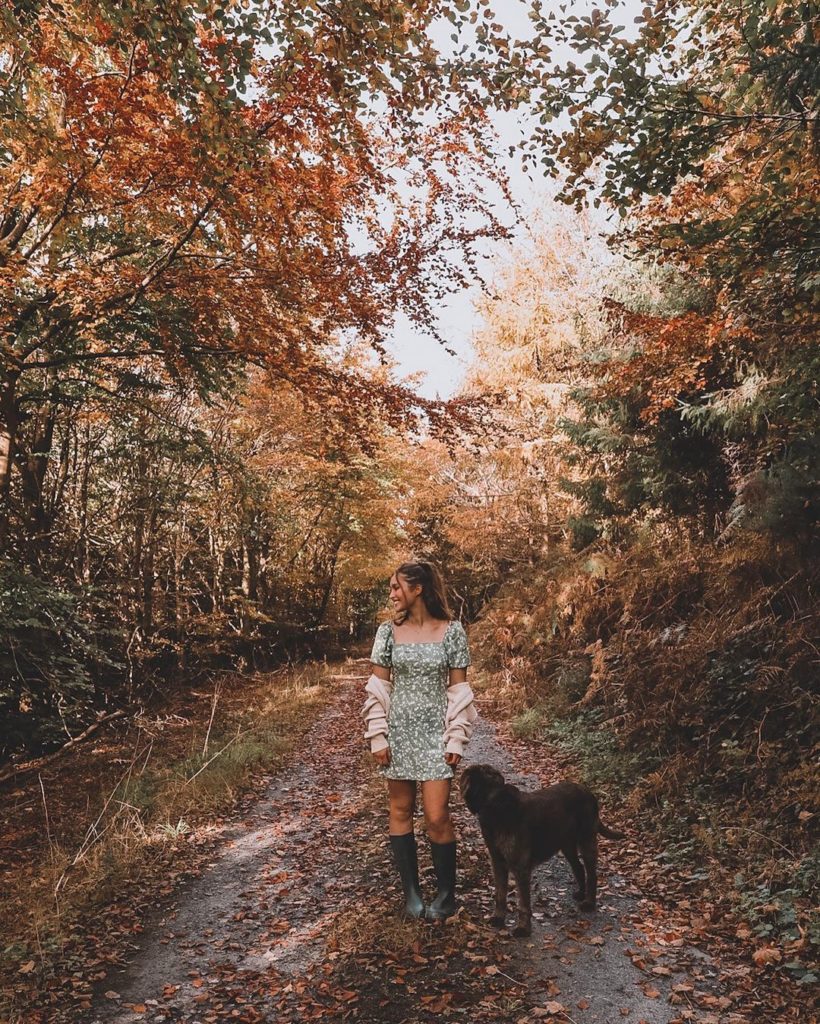 Personal goals for the year are something we're still all a little wary about setting, as so far 2021 is looking slightly uncertain.
Instead, perhaps focus on some small, positive changes you can make this year rather than focussing on any big goals.
One thing you can do is look at ways you can be more sustainable in your day-to-day life. Most of us are at home at the moment so this makes it easier to slowly integrate these habits while you have some time on your hands!
Here are five, simple ways you can be more sustainable in 2021.
Invest in a reusable cup
This is such a simple one, but it's also something so many of us still don't do. Whether you're an iced coffee lover or prefer a cosy hot chocolate, there's a cup out there for you!
With so many options available, it's easy to find one you like and we'd suggest getting one you love as you're far more likely to use it everyday.
You can make tea or coffee before you head out on your daily lockdown walk, or bring it with you to your local cafe. Most coffee shops offer a discount if you use a re-useable cup so it's a win-win!
Reusable Straws
Klean Kanteen 10mm Straws Multi-Colour 3 Pack; €10.05 
While you're investing in some reusable cups, get yourself some straws too. Traditional plastic straws take around 200 years to degrade and most people aren't fans of the paper ones either.
Metal straws are a great options as they're easy to clean and can be used again and again. If you don't like the feeling of metal against your teeth (the thought makes us cringe) these come with some handy silicone toppers too.
Ditch the face wipes
This is one of the best things you can do as if you didn't already know single use wipes are a huge environmental problem. As well as causing fatbergs in our sanitation systems (look it up, it's gross) they're also not the great for you skin and just end up in landfills.
You can invest in some reusable cotton rounds like these from Face Halo, or you can make your own – there are so many tutorials online!
The easiest way to ditch them is to invest in some old school flannels or face cloth from Dunnes or Penneys. Applying your cleanser and removing with a face cloth is great for your skin as it gives pores a deep clean as well as gentle exfoliation. Plus they're super-cheap and can be popped into the washing machine!
Always bring your own bag
How many times do we get as far as Tesco only to realise that we once again forgot to bring a shopping bag?
Invest in a tote bag you really like, and you'll never leave the house without it. We love these printed ones from Monki as not only are they useful but they're so cute they'll quickly become your favourite accessory.
Say goodbye to plastic toothbrushes
Did you know that your average plastic toothbrush takes 1000 years to decompose? Considering we should be changing our toothbrush every  3-4 months, that's a lot of them we'll get through in our life time.
Try switching to a bamboo toothbrush, once you're finished using them you can pop it into your compost bin!