View this post on Instagram
If you're already a fan of setting sprays, you'll know that they are KEY when it comes to making sure your makeup lasts as long as you need it to. Of course, there are many things that come into play when it comes to your makeup lasting, like your skincare, but a setting spray will make sure your makeup lasts the whole hog.
Whatever finish you're after, here are some of our absolute faves, that we're sure you'll love too.
Fenty Beauty What It Dew Makeup Refreshing Spray
Rihanna's Fenty Beauty is known for, well, literally ticking all of the boxes and the setting spray is no different. It's a hydrating mist that can be used under makeup for foundation prep, or over makeup to instantly revitalize and refresh skin throughout the day. Ideal if your skin is a bit dry, or you're in need of a boost of hydration throughout the day. All about that dewy, dewy glow! Shop here.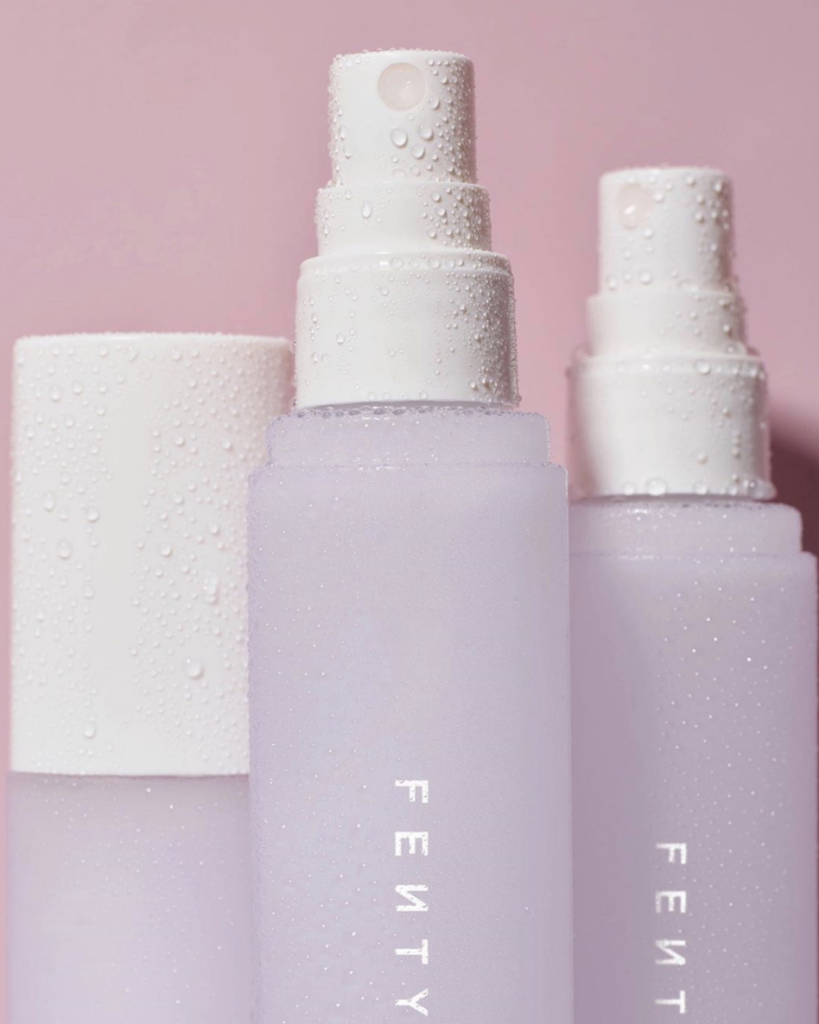 Makeup Revolution Fix Oil Control Makeup Fixing Spray
Seeking a matte finish on a budget? Look no further. Anyone who struggles with oily skin will know the hardship of keeping your makeup in place. This fixing spray from Makeup Revolution is designed to deflect shine for a matte finish, preventing smudging and fading to keep makeup in place for up to 12 hours. Ideal for us oily gals. Shop here.
SOSU X Aideen Kate Perfecting Face Mist
When the news came that two of our faves, Suzanne Jackson and Aideen Kate, were collaborating on new products, well, the excitement was almost too much. Their face mist gives you that stunning glow while keeping your makeup locked in place, and it's packed with skin-boosting ingredients so your skin has everything it may need. The lightweight formula instantly soothes the skin, brightens & boosts hydration, it's a win-win. Shop here.
Morphe Continuous Setting Mist
Another mist that leaves you with a radiant finish, but not too intense that your glow will be spotted from five miles away. Morphe's setting mist has received rave reviews over the years and there's a pretty good reason why. A continuous, air-powered spray delivers even and controlled application, the micro-fine mist puts a stop to your makeup melting, caking or fading. Shop here.
Urban Decay All Nighter Setting Spray
If you really fancy treating yourself and investing in a beauty product that you're going to love, this setting spray from Urban Decay is the one. Urban Decay's All Nighter features their own Temperature Control Technology, so it literally lowers the temperature of your makeup to keep your foundation, concealer, and everything else in place, whatever the weather. So your makeup lasts perfectly all day, or all night, and your skin is hydrated and fresh looking too, to top it all off. Shop here.
*This post contains some affiliate links*