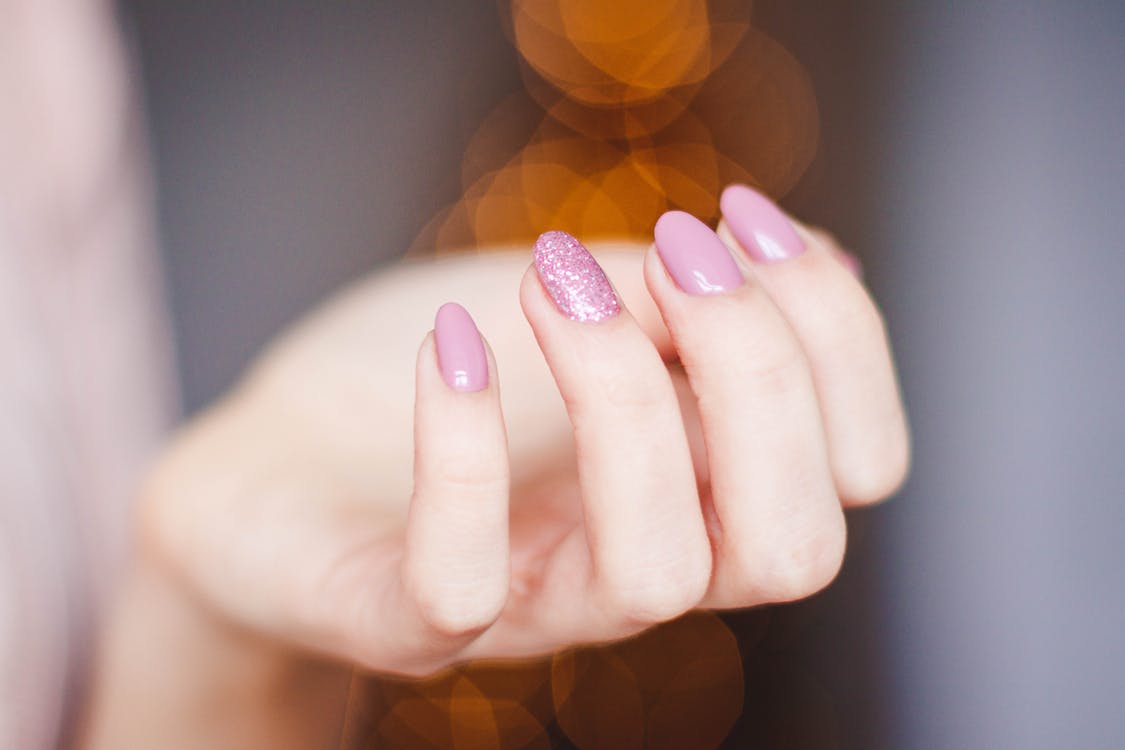 Time to treat yourself to some beauty TLC? Or having a night in with the girls? Well, it's the perfect time for an at home manicure.
Step 1: It's going to feel very DIY-esque if you're just chilling out in front of the TV with a nail polish, so start off by getting the setting just right. You might not be in an actual nail salon, but at least you can make yourself comfortable. Stick on your favourite playlist or Netflix show (maybe something a bit calming!) and get cosy, even light a few candles to get ready for some pampering.
Step 2: Give your hands and your nails a little soak in luke warm water, just don't go too relaxed so you end up with prune like fingers. This will soften your skin and nails to make everything a bit easier to work with. Follow this up with a touch of your fave hand cream.
Step 3: Next up, it's time to give your nails a good buffing. If you have a buffing tool, great! If not, maybe add it to your list of things to buy. They're pretty cheap, and make a good difference to your DIY manicure. Buffing your nails gives them a natural shine, just be careful not too buff them too much or too hard so you don't accidentally damage your nails. After this, file your nails to the shape you want. If you're not sure how to file them correctly, just keep in mind to know use the nail file in a see-saw motion. Just file them in one direction only and they'll be fabulous.
Step 4: If your cuticles need some love, pop some cuticle oil on them and massage it in. Cuticle oil works wonders for keeping your nails healthy, because it basically moisturises them at what we'll call the root of the nail. Then, if you need to, gently push your cuticles down a bit. Just don't go cutting them, leave that to the pros!
Step 5: Now for the fun part, picking your colour! Start things off with a base coat, to protect your nails from staining. Then follow up with two coats of that fab nail polish you've picked, and finish it off with a top coat!
Voila! There you have it, a fab DIY manicure in five steps.
If you want to really start taking better care of your nails (which we may suggest you should!), check out our top tips to getting strong and healthy nails right here.