We're all trying to be optimistic as we head into a new year, but that's not always easy. Whether the news or restrictions are getting you down, or you've just had a hard day at school, it's important to do something nice for yourself, because you deserve it.
Keep this list handy and next time you're not too happy, one of these is guaranteed to make you smile…
1. Have a bubble bath
2. Hop in the shower – for when you can't be bothered running a bath, having a quick shower can work wonders.
3. Delete Apps that are making you feel bad – Even just for a few hours.
4. Light candles
5. Listening to your favourite playlist
6. Dance on your own – Trust us, it'll feel a bit silly, and that's the whole point.
7. Re-watch your fave show
8. Play with makeup – those colours you never use in your palette deserve a try on.
9. Try a new hairstyle – Use that curler, crimper or hair accessory you've been meaning to try.
10. Put on your pyjamas, regardless of the time
11. Cook something
12. Bake something
13. Create a mood board IRL or on Pinterest
14. Go for a walk
15. Go for a cycle
16. Call a family member you haven't seen in a while
17. Try on clothes to find new outfits
18. Learn a TikTok dance, just for fun
19. Learn all the words to your favourite song, as karaoke prep
20. Play with your pet
21. Hang up some fairy lights
22. Order some photo prints
23. Journal
24. Listen to a funny podcast
25. Put new sheets on your bed
26. Watch your favourite Disney movie
27. Buy something you've had your eye on that you've been saving for
28. Practice your breathing – For example, close your eyes, breath in, 1,2,3,4, breath out, 1,2,3,4, repeat.
29. Draw – Get a pen and paper and just see what comes out.
30. Read a book
31. Read KISS.ie – Whether you want celeb goss or support and information, KISS is the perfect plan when you want to take a break from social and just do some reading. Try bookmarking the website on your phone so you have easy access.
32. Hug a family member
33. Write a letter to your self
34. Play a board game
35. Apply a Face mask – not that one, the facial kind. Whether you've got a sheet mask or want to make your own.
36. Paint your nails 
37. Make a hot chocolate/Pumpkin spice latte/tea – or any comforting warm drink you love.
38. Look at old family photos – Nostalgia and family bonding all in one!
39. Tidy a small area of your room
40. Write a list of goals/things you want to do
41. Drink some water
42. Plan a socially distant date with a friend
43. Do you short yoga sesh
44. Send a nice text to someone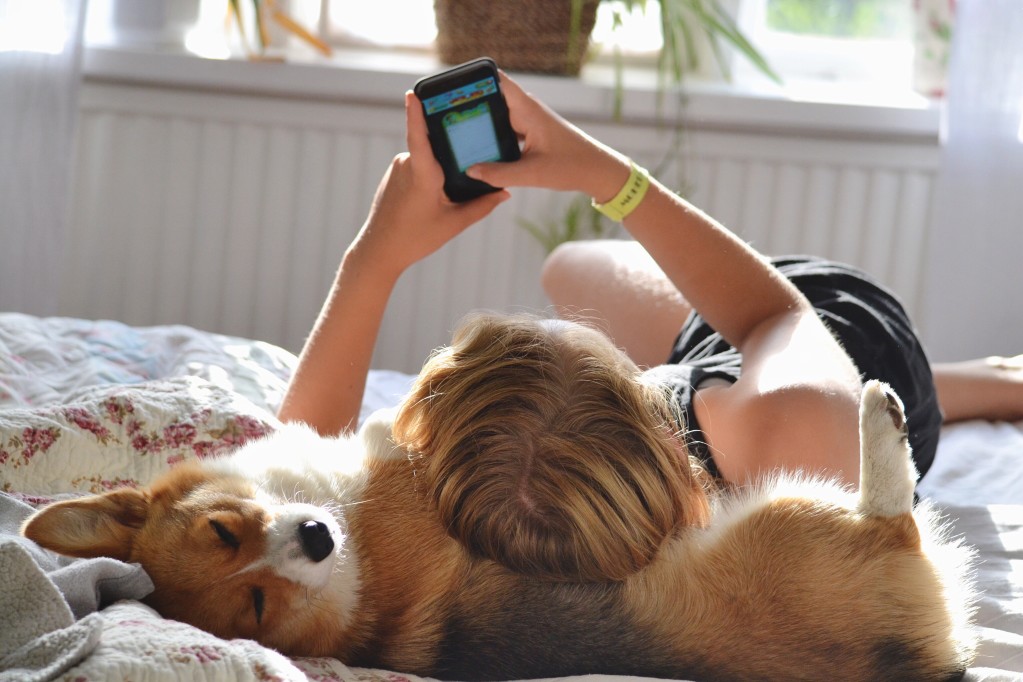 45. Watch your favourite YouTuber
46. Build a blanket fort 
47. Do something nice for someone else 
48. Make a hot water bottle
49. Watch an online gig/concert recording
50. Make yourself laugh or smile
P.S: If you're feeling really down or struggling with your mental health, reach out and speak to a parent or adult you trust about it. You can also free text 50808, an anonymous Irish helpline for those in need, or Free Phone Childline on 1800 66 66 66 or text 50101.