Sometimes, no matter how much you try to get organised, remember important things or keep track of dates, it can all be a bit tricky.
Often, the best way to stay on the ball is to write things down. If you're a list maker or someone who scribbles down things they need to keep track of, you'll know the benefits of planners and journals. But they're not just for writing down appointments or homework, journals can be used for just about everything from goals to mindfulness.
Basically, there is a journal for everything, so take a look at our top picks for the best journals and planners for your every need.
For homework:

Eona 21/22 Planner
So, I said journals aren't just for homework, but having a good one for school can make the world of difference. Keeping up with the homework you have every day, so you don't have to text your friends at 7 O'Clock that evening, will help you to be far more organised.
You need one with a calendar, enough space to write all the subjects down each evening, and some space for notes or important dates. The Eona is exactly what you need, and it's got a pretty design so you don't get it mixed up with your boring copybooks. Get it here.
For gratitude:

The Headplan Gratitude Journal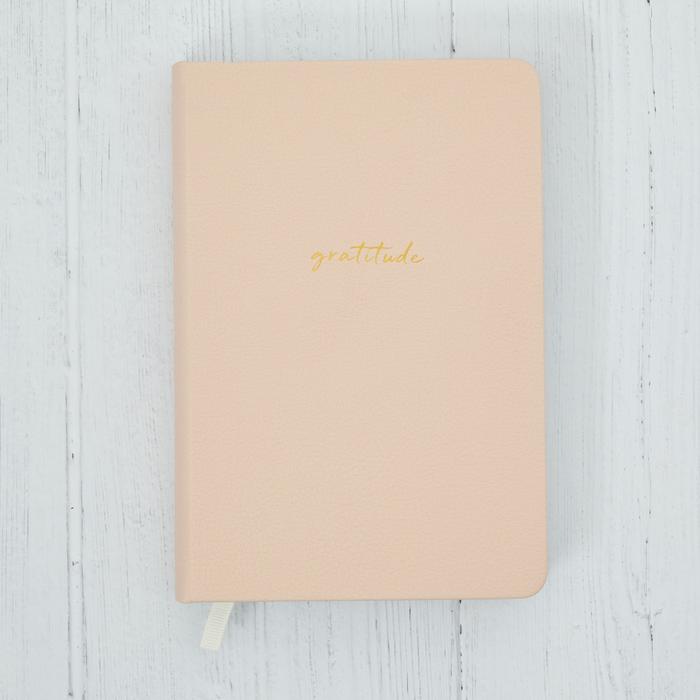 Sometimes you're in a funk, it can be difficult to see all the positive things going on around you. It can really help to make note of all this, whether it's your health, your family or something as simple as finding a good Netflix show. A gratitude journal is perfect for this, and the Head Plan's offering has it all laid out so it's easy for you to fill it out each day. Created by Irish life and wellness coach Denise Kenny Byrne, each page is split into morning and evening so you start and end your day feeling reflective and grateful.
Get it here. 
For mindfulness: Sisterhood Journals
It's not always about gratitude and seeing the good in things, sometimes it's helpful to jot down all the feelings you're feeling. A mindfulness journal can be a really great way to vent and express yourself and reflect on how you are actually feeling. If you're feeling a bit frazzled and like you have too many tabs open in your brain, you'll love Sisterhood Journals. Created by Louth woman Laura Bardon, they feature daily prompts, activities intended to decrease stress and anxiety and themed questions. It has a mood tracker, positive quotes and lists to get you jotting down just about everything, to help you to be more positive, grateful and self-aware. Each one features a pretty cover with positive affirmations. Get it here.
For goals: The Head Plan
We all have goals, hopes and dreams, and sometimes it can help to write them down to really help make them a reality. The Head Plan is a great journal for all of this. It's got weekly and daily prompts to help you stay focused but also reminds us to make time for ourselves, reward ourselves and keep track of what's important. Get it here.
For future planning:

Careerways Planner
Many of us have a dream job or career that we've love to make happen, but sometimes, it can be difficult to know where to start or how to make that happen. The Careerways planner by Irish HR expert Lauren Gilbert who hails from Meath. She created the planners in an effort to scrap the idea that everyone's career journey is 'one size fits all'. Whether you have a job in mind or are still trying to find your passion this journal helps you: set career plans, identify your strengths and plan goals. It also features a calendar, to-do pages,a finance tracker, must-read reccs, advice and motivational quotes. Get it here.
For money management:

Personal financial planner
If you're not great with money but really hoping to save up for something special, or just get better at budgeting, a financial planner when you can write it all out is a huge help. This planner was designed to help you take control of your finances. It has an undated monthly planner, undated weekly pages with to-do list section, goal section, notes, vision board, calendar, plus tips and more to help you stay organised and achieve your goals! Get it here.
For remembering passwords and important info:

The Password Book
If you're terrible at remembering passwords, codes, usernames, email addresses or anything else you are meant to just memorise, this one might be exactly what you need.  This discreet little book is the solution. Small enough to pop in your handbag or hide in a desk drawer, it's the perfect place to store all those impossible-to-remember login details, usernames and passwords. It's the key to your online life! Just remember to keep it in a safe hiding spot so your nosey siblings don't don't go poking through it. Get it here.
We're organised, we're up to date, and we're thriving at life.
READ MORE: 
♥ Here's Why Everyone Should Start Journaling
♥ 5 Instagram Accounts That Will Make You Want To Start Bullet Journaling Right Now
♥ What Is Period Tracking And Should I Do It?