Room Revamp is a series where we help you make your bedroom your dream space. Unfortunately, you can't really go changing your kitchen or sitting room, but your bedroom is your own and it should feel that way. From simple tidying hacks to creating more space and adding touches of style to make it somewhere you love to cosy up and have your friends over to. This week, we're looking at ho to make your bed the cosiest it's ever been.
Whether you're an avid Netflix user, a heavy sleeper or someone likes to study in comfort, your bed is arguably the most important thing in your room. We have rounded up six ways to transform that mundane bed into a snug den.
Plump Up Those Cushions
We all know the feeling of trying to work from your bed and 'unintentionally' falling asleep. If your bed is against a wall, why not reorganise those cushions to lean against the wall during the day. This will keep you sitting upright and therefore more awake, plus it makes a huge difference to the look of your room. Check out some of the best cushions here.
Canopies
Raise your hand if you went through the princess phase and owned a pink draping canopy (very Princess and the Pea). Although you may not want a pink one, there are lots of different colours and patterns to work with! It gives the sense of warmth, enclosure and privacy – you will never want to leave the bed! Find lots of different styles here.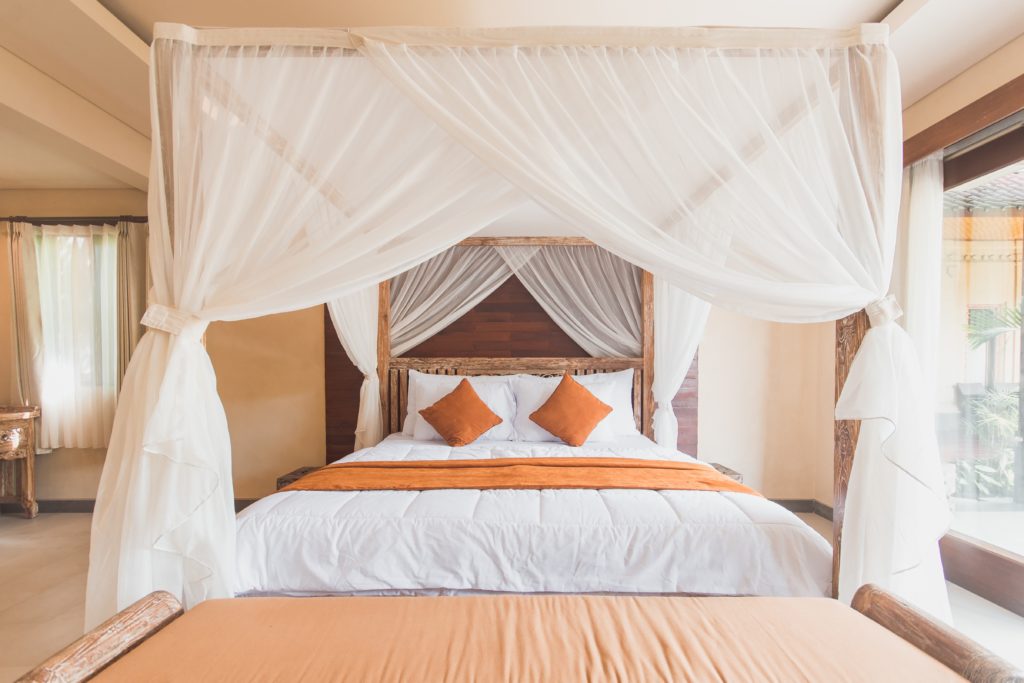 Throws, Throws and More Throws
Opt for a fluffy minimalist-coloured throw that will work with your duvet. It pulls the whole room together and will keep you nice and cosy during those winter months!
Bed Heads and Frames
Depending on your colour theme, work your bed frame choice around this. It will shape the look of your bed and transform the look of your room, so make sure you love it!
Storage
If you have a bed that lies high off the ground, make good use of the under-the-bed storage space! Pop any seasonal clothing and shoes in boxes and leave them under the bed – out of sight out of mind, right?
Prioritise
If you have lots of teddies that you just can't seem to part with, find them another home in your room. Our advice? Choose your top two or three faves and keep them on the bed. The sea of teddies may look cute during the day, but realistically half of them are going to end up on the floor by morning.
Words: Alannah Hanley