Let's throw it out there, January is never-ending. Although the first week is officially over, it honestly feels as if two whole weeks have passed since New Year's Eve.
The weather's a bit grim, there's not a whole lot on and it's almost as if we're reliving the same day over and over, and over.
But there's always a few things that you can do to help with the January blues, and before you know it, the evenings will be brighter, the air warmer and it'll be time to pack away our winter jackets again.
Start A Memory Jar or Journal 
Possibly the cutest idea that'll work for any month, but especially for January. They're a great way to practice gratitude, plus they're great to have to look back on.
Each week, write down one happy or funny things that happened, and then, at the end of the year, have fun revisiting the memories.
Rewatch Your Fave Show 
There's nothing better than chilling out, or even zoning out with your favourite show. Especially when you're constantly watching new shows that just don't live up to the hype. Avoid the disappointment and go back to an old favourite.
You know the saying, if it's not broke…
Declutter Your Wardrobe 
A fresh year calls for a fresh, organised wardrobe. Take time to go through your wardrobe and really look at what pieces you have, what do you wear most often? What haven't you worn in over six months?
First up, sort out your clothes into three different piles: Yes, No and Maybe. Your yes pile will be able to go straight into your wardrobe, your no pile can be donated if the pieces are in good condition, then you can have a think about what's in your maybe pile. What's next? Read how to declutter your wardrobe here.
Start A New Book 
Find yourself spending too much time scrolling through your phone and always being shocked at your screen time report each week? Pick up a book that'll get you through January.
If you're not sure where to start, we've got plenty of recommendations. From '5 LGBTQ+ Friendly YA Books To Add To Your Bookshelf' to '7 YA Romance Books You Need To Read'.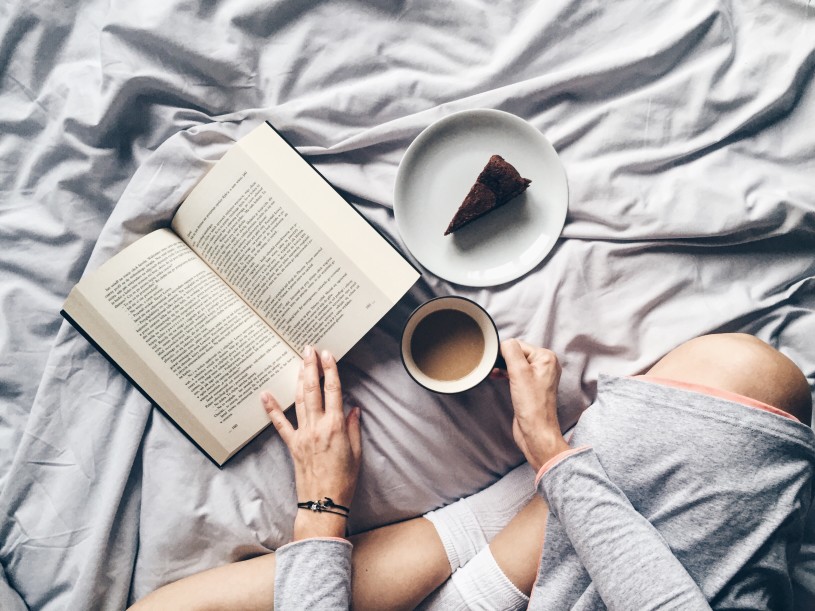 Find A New Hobbie 
What's been on your to-do list for the longest time? Trying out yoga? Maybe sewing? Or even cooking new dishes? January feels like the longest month ever, with not much to do – making it the perfect month to try out a new hobby.
Try something that you can easily do at home, that won't cost you a fortune and will give you a bit of a pep in your step. Don't forget to take full advantage of YouTube, you can learn pretty much everything and anything there.
Focus On TLC 
Whatever your favourite form of TLC is, it's time to really focus on that this month. Whether that's running a boujie bath with all the essentials and upping your game when it comes to skincare, or starting a new book and journaling.
Maybe a mix of all of the above? Take some time each day this month that's just for you and nobody else. January isn't usually jam-packed with things to do anyway, so it's the perfect time to focus on you and give yourself some extra TLC.