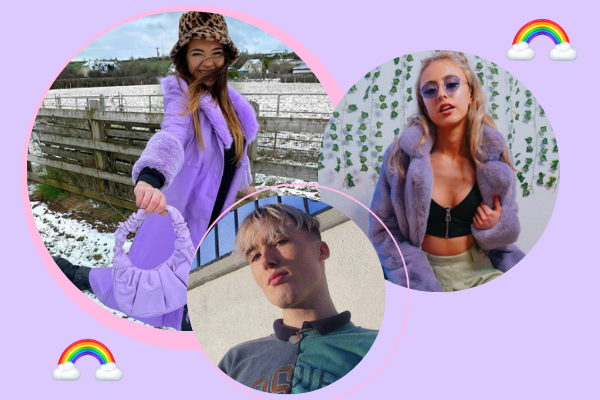 Style has become so creative in recent years, and more people have thrived to just have fun and express themselves no matter what the clothing/accessories/makeup is – as it should be!
Gender roles are being destroyed, body positivity is becoming more celebrated, creativity is being expressed, and so much more. And host to this amazing fashion movement is TikTok, where people share hauls, lookbooks, and styling videos.
Nestled in amongst the huge fashion TikTokers are some Irish faces. We love checking out what the Irish talent has on offer on the app, so we're sharing them with you too – your fyp is about to get a lot more stylish!
Molly Roberts (@mollerina_)
View this post on Instagram
Beginning with the iconic Mollerina. She's a very fashion-forward and fun stylist who always keeps us up to date with the fashion world's latest offerings! The colours, styles, accessories, it's all inspirational (and so much fun).
Miriam Mullins (@miriammullins_)
View this post on Instagram
Miriam isn't particularly known for fashion content, but she has recently been pulling out some looks, and we're here for it. You can tell she has an eye for fashion and she's doing a great job at showing it! We can't wait to see more.
Niall Byrne (@niallbyrne02)
View this post on Instagram
Expression is fashion now. Niall's TikToks (@niallbyrne) are all about showcasing his own quirky take on style and beauty. It isn't often that there are representations for breaking gender boundaries with things as simple as makeup in Irish TikTok, so we're glad to see Niall paving the way!
Nia Gallagher (@_nia_gall_)
View this post on Instagram
Even from Nia's time in The Go House, we knew she would be a fashion icon. When it comes to fashion, she's unapologetic, playful, and expressive. More of this, please!
Sophie Murray (@sophie_murray)
View this post on Instagram
She's truly dedicated to fashion, so you won't be disappointed. Her content always has us on the edge of our seats, and just as a warning, if you give her a follow, be prepared to get lost in a TikTok rabbit hole for a couple of hours!
Ciara Ryan (@paintedbyciara)
View this post on Instagram
Sleek makeup artistry, hilarious TikTok's, and an infectious personality. If you're looking for some makeup inspo – she's your gal!
Venus Patel (@bbyvenus666)
View this post on Instagram
Gender roles? Say goodbye! Venus is a true fashion icon and he is definitely inspirational in the modern era of breaking down stereotypes. We recently had the pleasure of picking Venus' mind, asking him 7 nost questions to get to know him better, which you can check out here.
Lauren Whelan (@laurenwhelannnnn)
View this post on Instagram
Elevated everyday wear, making your closet staples fashion-forward. You'll always know what's on-trend when you follow Lauren.
Leila Ecker (@leilaecker)
View this post on Instagram
Being Miss Universe Cork, Leila definitely knows her way around an outfit or two. Tbh, we can't get enough of her glam style – or life!
Written by Brian L Cummins
Read More Fashion: