I mean, can we cope with this weather? One minute, the sun is shining and we're making plans to eat out with friends. The next? Well, we're cosied up with a blanket listening to the thunder and lightning outside.
We're well used to the weather not being able to make up its mind, but that doesn't make it any easier to dress day in and day out. Too hot, too cold, and everything in between.
It's too early in the year to pull out your winter coats, yet it feels a little crazy to chance heading outside with bare arms. So, what's the answer? Number one, an umbrella. Number two, a shacket.
We all know that a shacket is the perfect blend of both a shirt and a jacket, ideal when you want another layer but don't want to drag a coat around with you for half of the day.
Here are just some of our faves that we've spotted recently, now all you to do is choose one! Happy shopping!
GREEN CHECKED POCKET FRONT OVERSIZED SHACKET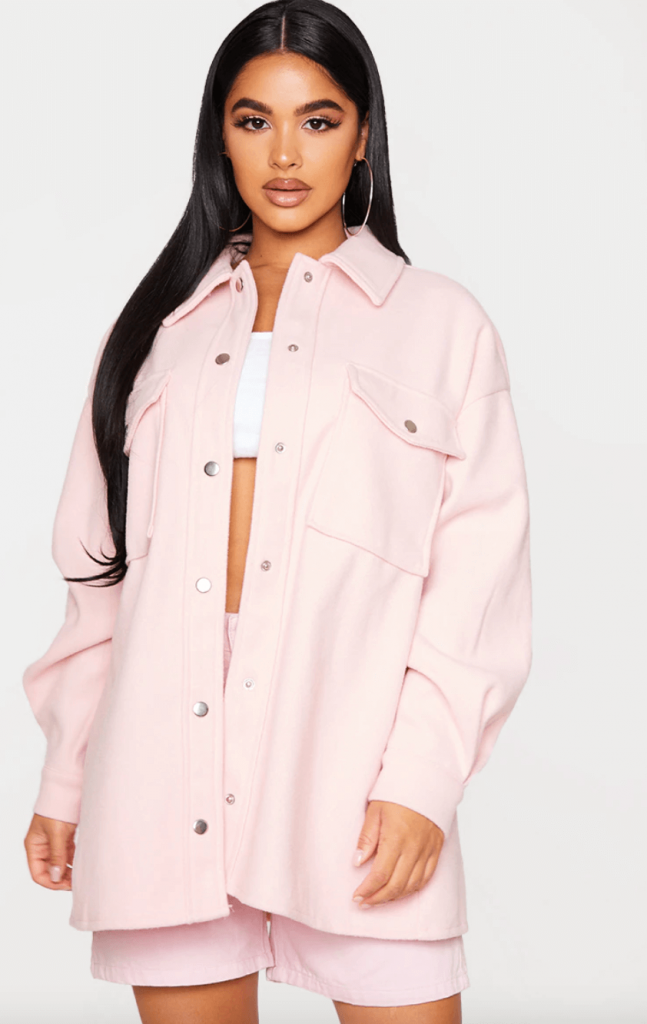 PETITE BLUSH OVERSIZED SHACKET
Gingham What They Want Oversized Shirt Jacket
In Your Wildest Dreams Zebra Faux Wool Shirt Jacket
Topshop denim organic cotton shacket in orange
ASOS DESIGN Petite tie dye shacket in yellow
Native Youth oversized shacket in bright leopard print
READ MORE: