English is one of those subjects that's, well, subjective! It's kind of like marmite, you either love it or you hate it. But if you don't like it, that doesn't mean you don't have to miss out on getting a good grade. 
Studying for an English exam can be tricky, there's a lot to take in but once you really put in the work for it, your notes will be the ones everyone is asking to borrow. English paper one is just around the corner for Leaving and Junior cert students now, and if you're looking to retain as much information as possible in a short space of time, you've come to the right place. 
KISS.ie writer Sadhbh O'Hara has been through hours of English revision for her Junior and Leaving cert, as well as her English degree. So, she certainly knows a thing or two about coming out of your English exam on top.
This is a breakdown of the tips you need to really help you go far during your English exam next Wednesday.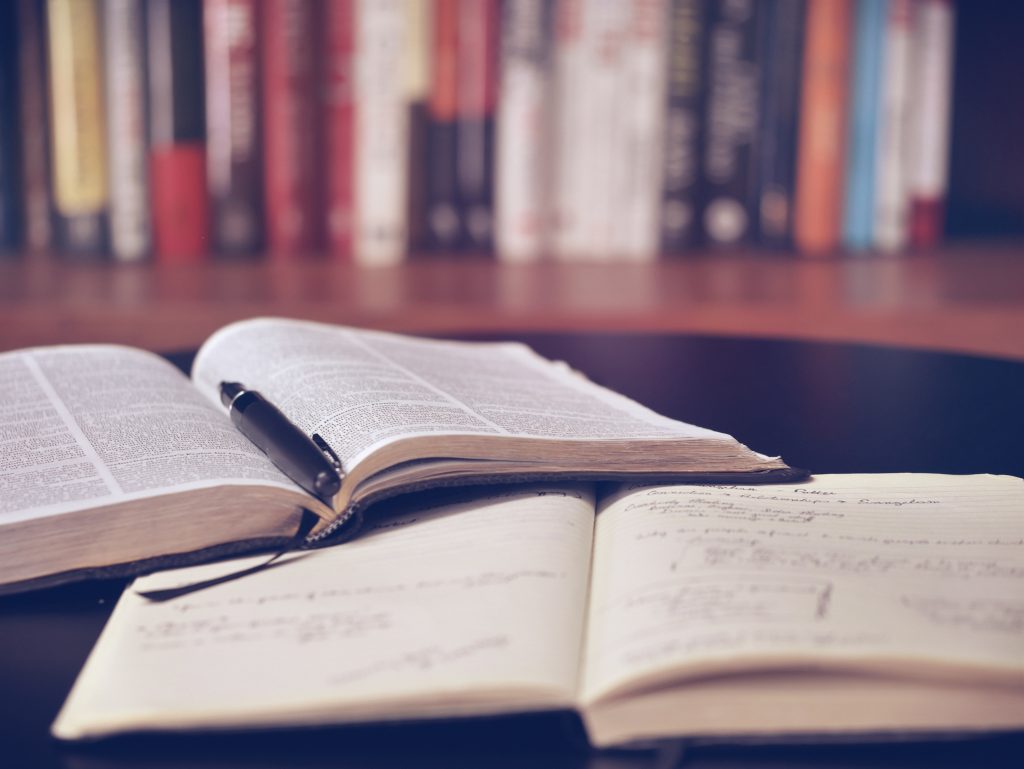 Focus and learn buzz words 
So when it actually comes to writing an essay or answering comprehensions in the exam, you want to make sure you fully understand what's being asked of you. This is where your buzz words come into play.
In questions, you'll find you're being asked things about themes, analysis, etc. but the way in which you can look out for these words and mark them down as one to remember is by looking at past papers. This will be the best thing you can do because it helps you see a pattern of what is most commonly asked and it also shows how you'll be asked. This is very important because these words can mean different things depending on what way you're being asked and how the question is phrased.
When it comes to writing answers and essays, using buzz words from the question in your answers is the way to go. When it comes to comparison between poems or plays, etc. using words that bring it back to the question without just repeating the question can really help the examiner see how you have understood what's being asked and that you also know what you're talking about.
Don't skip any poems or poets
Poetry in an English exam can be the bane of many students' existence. It seems endless sure, but skipping out on any poems or poets won't help you in the long run. 
No matter how many predictions you read or hear about, you can never guarantee that one specific poet and theme are going to come up so if you can take one thing from this article it's to please cover all the poets when you're studying. 
Knowing a little about all of the poets and poems on your curriculumn makes more sense than knowing a lot about just one or two. Just think, you're sitting there on the day, you are really confident about a poet or two, and then you open the paper and they aren't there. It's instant panic. Instead, study up on the majority of your poetry and guarantee yourself that you will be able to write something in the exam, no matter who pops up. It will settle any anxiety on the day and really help with your grade.
Write everything out
Following up on making sure you look into all the poets, making notes on them is equally as important. And with making notes, writing things down is what really helps with mapping out everything you know you have to learn for the exam.
Using poetry as an example, getting a spreadsheet-style study plan for each poet can really help visual learners because it shows you what you have to know. 
Start by writing out a small paragraph about their life, this is so important because you can then use life events and relate them back to their poetry. From there, you can expand out by writing about specific stanzas, quotes, and themes. Doing this for everything is really the best way to make sure you have studied enough and can help when you need to look back and revise the night before or morning of. 
Have your creative writing style chosen pre-exam
The Shakespearean and poetry sections are where most fear stems from in English exams. A lot of people brush off the creative writing section because they think it's something they can breeze past. But this isn't the case! It can make such a huge difference in your grade so don't take it lightly. 
There are many options when the composing section, and seeing the selection without having prepped for it can be a little daunting on the day. This usually ends in panic and you rush what you could have got a lot of marks for. 
Make sure you look over the options pre-exam, try out the different types of composition given to you, and see what fits your writing style the best. You'll open the paper, look down for your favoured style, and hopefully, there will be a prompt that suits you, if not, always prepare a backup. 
Practicing and getting advice from your teacher on what style reads the best for you and shows off your skill and could be the difference between a grade and once again, stop you from stressing on the day. 
Practice essays
If something is going to really help you improve how you feel about writing essays and answering questions on Paper 2, it's this! 
It may seem like a pain and something you really don't want to do, but it will be your lifesaver on the day of the exam. Doing practice essays will not only help you with how you should be writing them for the exam, but they'll also help you improve your writing flow and timing. When you're sitting there in the exam centre, it can be difficult to focus and get the hang of writing, but if you have essays previously practiced, you'll be able to easily block out and know how to word your intro, your body paragraphs, and your conclusion.
Don't be afraid to ask for help 
When it comes to exams, it can be very easy to feel alone and isolated in your stress. But that is not the case at all. Whether it's your English teacher, an older sibling, or someone online who has the experience, reaching out is the best kind of study and prep you can do. 
Getting help and tips from someone who has gone through it and knows how you're feeling is how you find your room to improve. Teachers are usually extremely happy to help by reading over your notes and practice essays to give you feedback and to tell you where to improve. 
It can be daunting to approach someone and ask for help, but it only shows how much you want to do well and improve in your studies, so don't be shy. 
Hopefully, these tips will help a tiny bit when you're studying, and best of luck!
Sadhbh O'Hara