Each week, we chat to some of our favourite well-known people about what they'd say to their teenage-self. They get open and honest about what their teens were like and share the advice they'd give for the future.
This week, we're hear from Dublin-raised singer-songwriter Fia Moon. She's been performing since the age of 5, but took a break in her teens due to a lack of confidence. Thankfully she took it back up again and has been creating beautiful songs ever since. Her new single 'XX' is out now.
In her letter, Fia talks about never feeling like she fit in, fun summer months, learning from painful experiences, and working on her passion.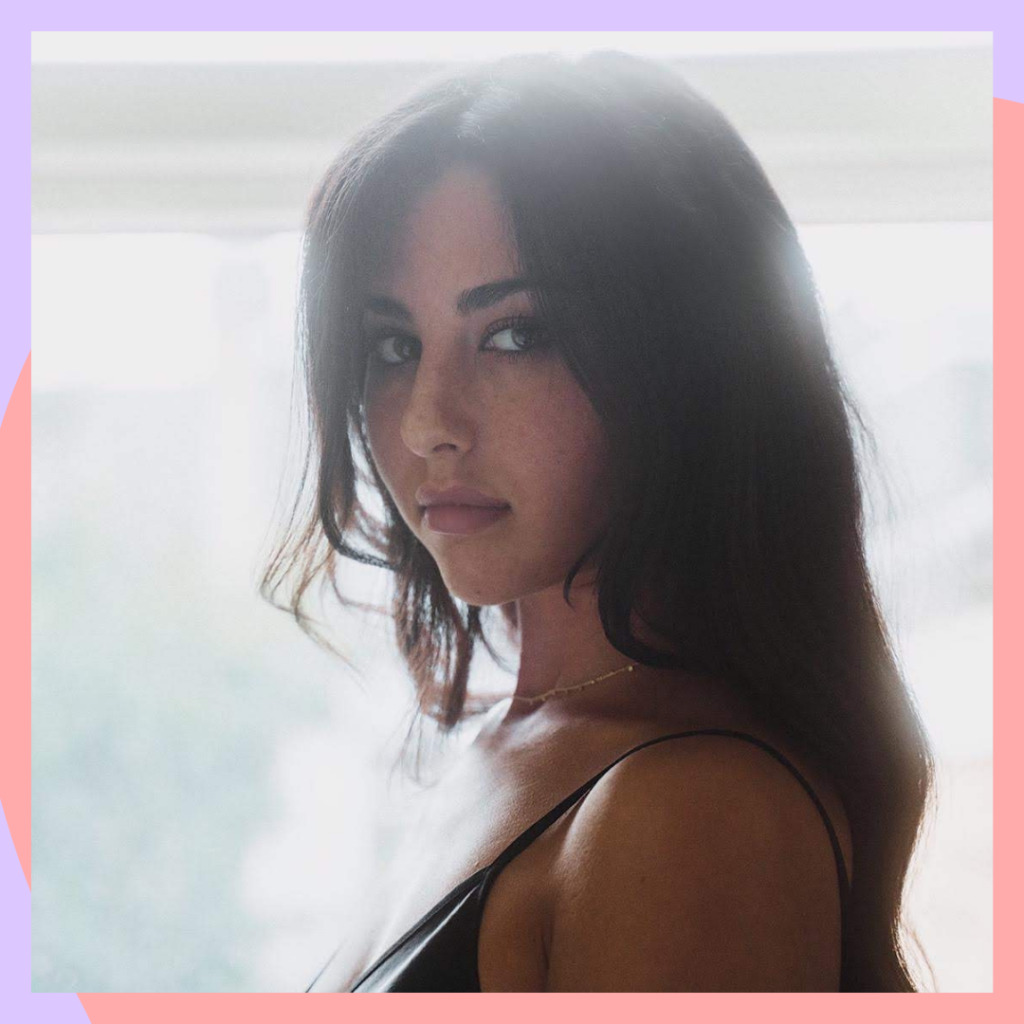 "Dear Fia,
As a teen, you were a dreamer. You found it hard to focus on the present and your head was often in the clouds. You were shy and didn't have much confidence. You used to sing all the time when you were little but you stopped for a very long time when you reached your early teens because you were too self-conscious and embarrassed, even after your braces! You were most comfortable singing to yourself or in between classes at your locker when you didn't think anyone was paying attention. It was only at school concerts or when you were bribed (mainly with food) that you would reluctantly pluck up the courage to sing. You learnt to disguise and push past the racing heart and sweaty palms that would envelop you when you'd finally open your mouth.
Those summer months spent by the beach in mayo were bliss. You never felt like you fitted in but it was your first taste of what a community really felt like. You loved the rare sunny days escaping to one of the islands and your bonfires on the beach. You tried to keep up with everyone else but you were always the one to get caught sneaking out. You found it hard to accept things for what they were, and somehow thought there was a way we could afford that house in Killiney! You thought having a nice house with space for everyone would somehow make things better at home.
View this post on Instagram
When you grow up you'll learn to accept things for how they are and be grateful for all of the pain you felt because it will make you resilient and much stronger than you ever thought you could be. You won't believe me but you'll move to London and you'll magically find yourself having chance encounters and serendipitous moments which will lead you to work with someone special who helped you release your first song. You're actually able to write your own music, and express yourself in a way you never thought possible. Your singing lessons and all those hours listening to your parents play Ella Fitzgerald and Nina Simone at home will shape you and you'll never be stuck for a melody idea. You'll actually spend nearly a whole year in studios and working with people who've written some of your favourite songs growing up! Remember the hours walking Dun Laoghaire pier dreaming about this? You'll be on TV and one of your songs will chart on the radio, can you believe that?!
You won't grow much taller (sorry) and you'll still be super sensitive but you're learning to put yourself first and how to be independent. You'll love and you'll have your heart broken in many ways but you'll be stronger for it and it will help you understand the world and people around you more. You'll learn to love your dark hair (please never try home bleach kits again!). Little Moon – I promise one day you're going to find your tribe and things will start to fall into place just how they're meant to, you just got to learn to trust the process and never give up! xx"
Fia Moon is part of We've Only Just Begun, an online directory of female and non-binary artists in Ireland.  The Directory was built to promote artists and give bookers, promoters, agents, radio programmers, labels and managers a direct contact with profiled artists for professional opportunities. Women and non-binary people are often underrepresented at festivals and on the radio, so this directory was created in an effort to combat this. 
For more letters from your favourites stars in music, acting, sports and more, head here.