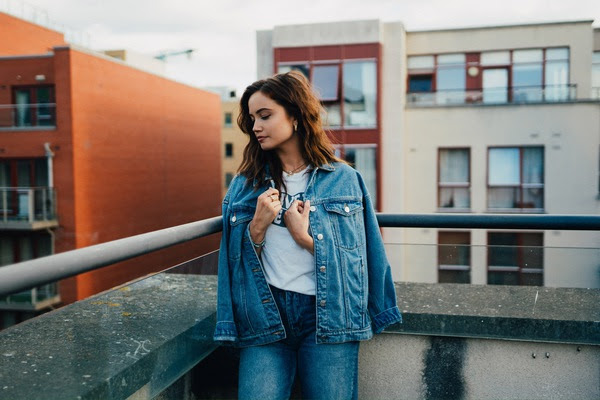 Each week, we chat to some of our favourite well-known people about what they'd say to their teenage-self. They get open and honest about what their teens were like and share the advice they'd give for the future.
This week, we're chatting to Wexford-born singer/songwriter Saige. Saige has just released her newest single, Late Nights, which explores themes of doubt and vulnerability. Despite having just three tracks under her belt, Saige has already established herself as a force to be reckoned with within the industry. 
In her letter, she talks about her love for music, bullying and becoming comfortable in her own skin. 
"Dear Saige,
Hello, 16 year old me! Oh, you've been through the ringer but a couple more years and you'll be out the other side. If I could give you a big squeeze I would.
You hate school, and I won't lie to you – it'll stay that way. But college will come soon and you'll be the happiest you've ever been and confident in your own skin. You'll go from getting in trouble for never coming in to having full attendance for the 4 years of music college. (Yes – a vocal course will come to Ireland!!)
View this post on Instagram

You're struggling to fit in with your peers in school, and that's okay. You don't need to pretend to be someone to fit in, your stage school friends genuinely love you for you, and what people say is weird about you now will someday be your best asset. And ignore your music teacher – you don't sound like a goat.
Also – It's okay that you're crap at science and maths. Your love of English and Music will stand to you – know that there are different types of intelligence.
You've had a tough couple of years kid. You've lost your brother, and your confidence from being bullied by those girls. You don't believe me now I'm sure, but they do attempt to apologise as adults. These tough times will show you who your friends are, and you will be stuck to one another like glue for life.
View this post on Instagram

Saige in the future – you'll be comfortable in your own skin and you'll have a friend group that's like family. You'll still be obsessed with Disney and your cat.
You'll meet your love – but stop putting pressure on yourself to find it. Just because your parents and siblings found their loves early in life doesn't mean you have to so stop trying! It'll take a few goes but it'll come from where you least expect it and you'll have wondered why it didn't happen way sooner (spoiler – it's your best friend! I know you're as shocked as I was initially, haha!) You will laugh about this whilst making music and travelling the world – sounds farfetched to you now I know, but it'll be fab.
You'll find your way, don't worry. Last piece of advice though – please stop cutting your hair because Mam said not to.
Love,
Saige xo