With Valentine's Day just around the corner, you might be thinking about what bes to gift your significant other, or your best pal for Galentine's Day! While some don't opt for presents at all and instead go for a cute date, it can be stressful to think of the perfect gift. If you're looking to be eco-consious on this holiday, and avoid ending up with lots of plastic you don't need, we've got you.
Here are five eco-friendly alternatives to classic V-day gifts
Cards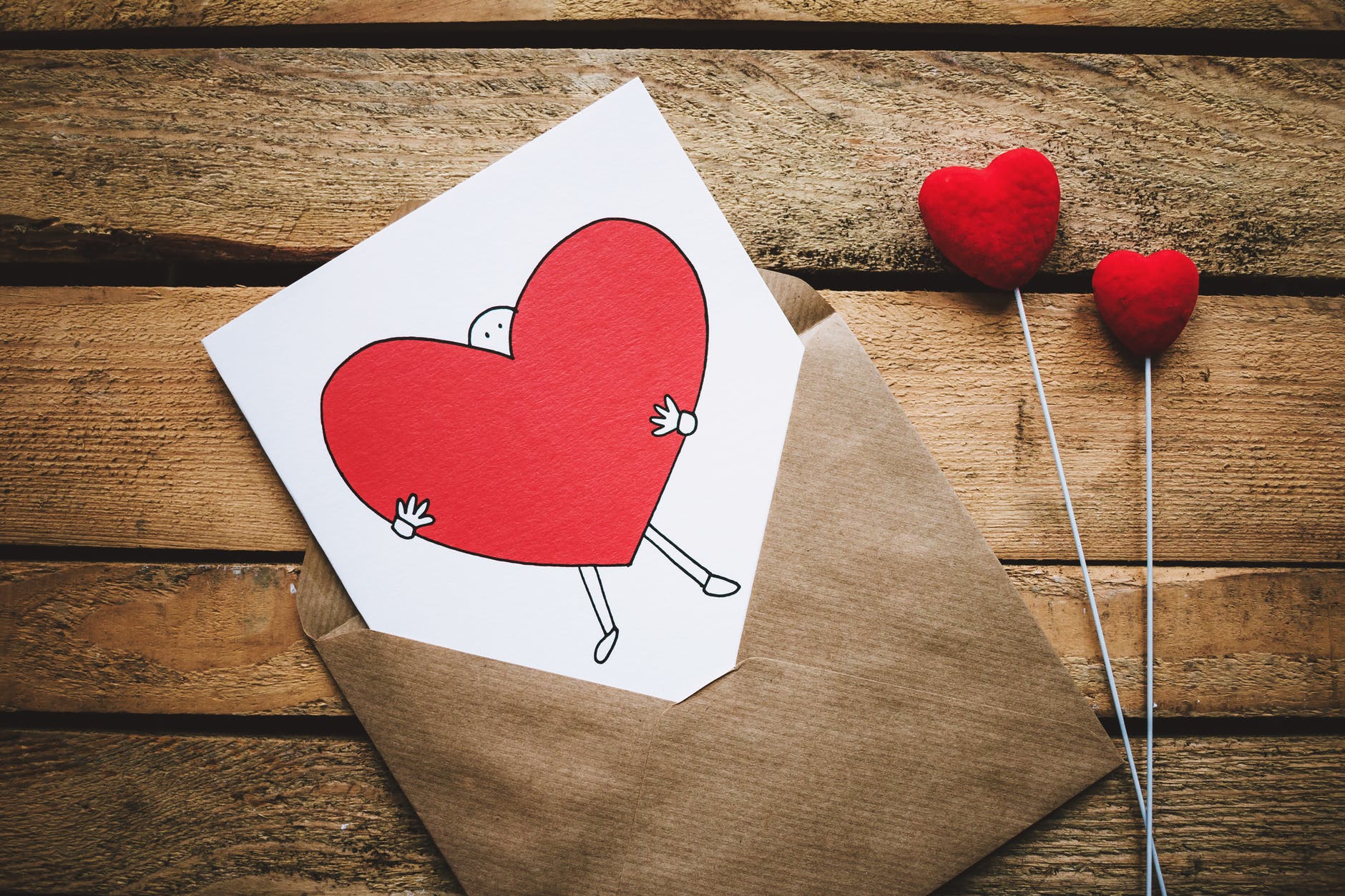 The number one culprit of waste at every holiday is the giving of paper cards. Valentine's day in particular is a time when the giving and receiving of cards is at an all time high. However, this may not have the best impact for the environment due to the fact that these cards often get dumped a little while after the big day.
The good news is that this is probably the easiest way to give your gift giving an eco-friendly makeover – there are so many other ways to let someone know how you feel (and let's be honest – much nicer ways than a pre-printed message in a shop bought card).
Why not type a personal message out and make a virtual card that you can send on to someone special on V-day? Try free sites like punchbowl.com.
Or if you're not too good with words, make them a playlist on your favourite music app of all the songs that remind you of them or make them happy and forward the link. This is a great way to get creative and to dump unnecessary waste while being much more thoughtful and personal.
Chocolates
It wouldn't be right to have Valentine's day without chocolate. This year think about skipping the mass-produced box with crazy amounts of packaging and opt for fairtrade chocolate from local suppliers.
Double points here – consciously produced chocolate with the addition of supporting local businesses! Pop to your local market if you are lucky to have one or shop online with Irish brands like Lily O' Brien's.
Gift Wrapping
The best way to cut waste when gift-giving is to skip the unnecessary step of single-use gift wrap. While multi-use options like gift bags and boxes are great from cutting back on waste, lose the extra cost altogether and get creative with your wrapping.
Try a cute scarf or cloth for a prettier wrapping alternative with the added bonus of an extra gift or use some recycled materials such as old newspaper.
Flowers
A bouquet is a lovely present to let someone know you love them, but there can be downsides – not only can they have a negative impact on the environment due to pesticides used in production, but they really don't last very long.
A better alternative is giving someone a cute house plant that they can care for and keep for longer, with the addition of being super on-trend since everyone is loving house plants right now.
This super cute ivy plant is perfect!
Ivy – Hedera Helix Shamrock, €9.95, Gardens4You.ie
Gifts
If you are opting for gifts, why not give a sustainable one?
The best gifts are ones that someone wouldn't get for themselves with extra thought and care about them added in – things like a cute reusable cup for the person that can't live without coffee, or a reusable shopping tote for your fashion mad bestie are great gifts that won't end up in a cupboard or gathering dust on a shelf.
KeepCup, €11.95-€13.95, EarthMother.ie
Bamboo Tote Bag, €8.00, Reuzi.ie
Trust us, with these tips, you'll have the best V-day EVER!
Words by: Kaia Purcell