View this post on Instagram
Emma Chamberlain is being added to our list of many many celebs who did something drastic with their hair during lockdown.
The Youtuber and influencer has changed up her hair many times before, but this drastic bleach blonde has people going wild in the Instagram comments.
We've seen Emma with blonde streaks at the front of her hair before, but never this full blonde look.
She captioned the post unveiling her new look: "blonde :/" and hundreds of people rushed to the comments to compliment her.
View this post on Instagram
We'll save you the hassle of turning your head/phone and just post the same photo upright for ya.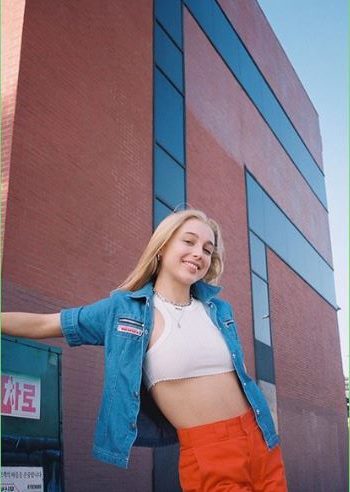 She shared another cute snap of her new blonde hair in a lil' ballerina bun and once again, we are influenced!
View this post on Instagram
While we're on the topic of celebs going blonde, Emily Ratajkowski also went for a home dye, and of course, looks incred!
View this post on Instagram
And, queen of changing up her hair on a daily basis, Kylie Jenner also went blonde.
View this post on Instagram
Kylie regularly wears wigs and extensions though so we're willing to bet this won't be a long term look for her.
And of course, Mills went for some blonde extensions last week too.
While you may be tempted to go blonde yourself right now, remember that if you're going from a darker colour, it aint that simple. So either get it professionally done, or enlist some help.
Read more: 10 Things You Probably Didn't Know About Emma Chamberlain
 You Have To See Emma Chamberlain's New Mansion
All The Celebs Dying Their Hair During Isolation
Follow us on Insta