Enola Holmes landed on Netflix last month and is quickly becoming a fan favourite among viewers.
The movie follows Enola Holmes (Millie Bobby Brown), the 16-year-old sister of Sherlock Holmes as she has to do some detective work of her own after their mother disappears on her birthday.
On her quest to find her mam, she meets Tewkesbury, a young man who is on the run, she initially thinks he's a bit of a 'nincompoop'(in her own words) but eventually warms to him when they decide to stick together for a while on their journey.
Without spoiling it for anyone who hasn't seen it yet, we're left with some questions about the pair's relationship at the end of the filming, leaving fans dying to see what happens next.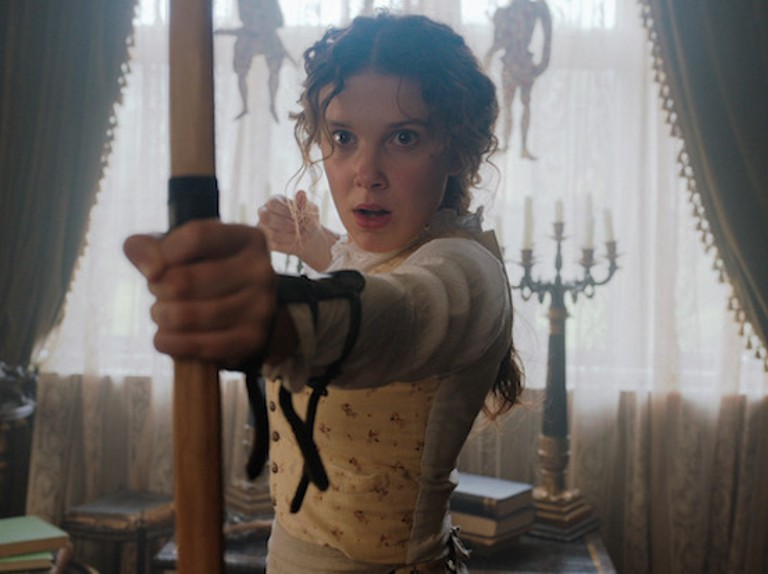 In a recent interview with PopBuzz, Louis Partridge who plays Tewkesbury, revealed where he sees the relationship going next, if there was a sequel.
"I like that's it's not one thing. At the end of the film, I like that it's left sort of up in air," he revealed.
"I'd like to see a bit more of both, to be honest. I think their relationship is so great that it could go either way but you sort of appreciate it for what it is. I'd like to see them together again because I think they work great as a dynamic duo. But undoubtedly with a bit of that flirtiness that'll always be going on between Tewkesbury and Enola."
YES! We love to see it.
Here's hoping for an Enola Holmes 2!
READ MORE:
Everything You Need To Know About Enola Holmes
Millie Bobby Brown Nearly Quit Acting After Losing Out On Game Of Thrones Part