Have you ever wondered what the Team KISS writers get up to when they're not writing about TikTok tea and sharing advice? Well, wonder no more. Get to know us better each month as we share what we've been loving from the last 30 days, from TV shows, to beauty products, to books and podcasts – there's plenty of inspo to get from our Team KISS lists, so what are you waiting for? Get reading!
Megan Roantree, Editor 
Watching: Ted Lasso
If you're looking for something wholesome, funny and just brilliant, Ted Lasso is the one. It centers on an American football coach, played by Jason Sudeikis who is hired to coach an English team Richmond FC. Every character is brilliant and you'll fall in love with every single one of them for different reasons. It's on Apple TV and totally worth getting a trial just to watch this IMO!
Listening to: Adele
How could I not be?! Adele dropped her single, Go Easy On Me this month and I've been listening to it on repeat. The album is out on November 19th, so I'm almost sure that will be on my list of favourites next month too!
Using: The Glow Collection from Bellamianta
Belllamianta has dropped their second collection with glowy goddess Maura Higgins and I'm obsessed. It includes illuminating body liquid, and powder in three different shades, and a super soft face and body brush which feels gorge on the skin. It's super handy if you're not great with keeping up your tan but want a little glow and shimmer, or if you want to make your tan pop. More deets here.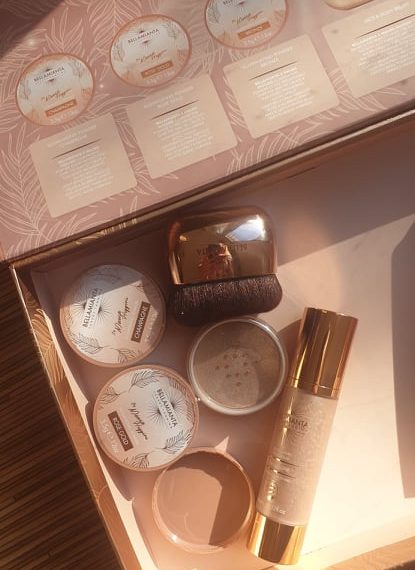 Enjoying: Tony's Advent Calendar
Is it too early to talk Christmas? Well, if you're looking for some sweet treats for yourself or a friend, the Tony's Chocolonely is amazing. I *may* have opened mine in October, just so I could give you all an honest review… ahem. Anyway, early or not, my verdict is that's it's unreal! It's full of all their amazing chocolate flavours so you get a fairtrade sweet treat like a little gift every day. Would recommend!
Amie Edmonds, Staff Writer 
Excited for: The STELLAR InstaSTAR Awards!
Have you heard the news? Our sister mag STELLAR are hosting their first-ever InstaSTAR Awards on the 6th of November, and the excitement is almost too much. If you haven't voted yet, you can choose your faves from categories like fashion and beauty to inspirational and comedy. Plus, we'll have plenty of BTS of the night here on KISS. 
Using: Kash Beauty Sculpt Sticks
When I'm putting on makeup now, it's usually in the car while getting a lift to work so, it's perfect for using the Kash Beauty Sculpt Sticks. They're ideal for on the go, as they're super easy to use, with amazing pigment and last so well. A must-try! Take a look at them here.
Watching: The Great British Bake Off
Every year, I get completely obsessed with the Bake Off (much like plenty of other people). It's the only time of the year that I'll actually look forward to Tuesdays. The most wholesome show on TV, while I can't bake I certainly think I'm fantastic at judging the contestant's bakes each week. 
Obsessed with: Kiss Falscara Lashes
These have been sitting in my drawer for a while because I wasn't going anywhere that I'd be wearing lashes. But I finally tried these, and I can confirm they're worth all the hype! Dare I say it, they'd make a great Christmas present too as they're not too dear. Check them out here. 
Adele Miner, Staff Writer 
Watching: Drag Race UK and The Great British Bake Off 
Aka, two of the best shows on TV. I love, love, love this time of year when it comes to TV. Between Strictly, The Bake Off, and Drag Race, there's plenty of great telly to cosy up in front of during a cold and dark night. I recommend a hot-water bottle and smores snacks for optimal enjoyment!
Listening to: Emma Chamberlain's 'Anything Goes' 
For anyone else on the hunt for something new to listen to while you walk, cook, or chill, I highly recommend Emma Chamberlain's 'Anything Goes'. She chats about everything from her deepest darkest thoughts to handy life hacks, such a great gal!
Enjoying: Events again! 
View this post on Instagram
Team KISS are super lucky to be invited to fun and glitzy events from time to time, and not being able to attend any IRL was a definite downside to working from home the last year and a half. But, with restrictions easing events are now back up and running (safely) and we were delighted to attend our first one a couple of weeks ago.
If you're curious about what happens behind the scenes at an event, or just in a media company in general check out the TikToks and Reels we share, bringing you into all the action.
Read: 'Call Me By Your Name' by Andre Achiman 
View this post on Instagram
I've been meaning to read this book for the longest time, and finally got around to it earlier in the month while on a week's holiday. Of course, it absolutely lived up to the hype and now I can't wait to have a cosy night in with myself and watch the movie too. Hands up if you're team 'read the book before watching the movie' too.
Using: The Solution 'Retinol Body Lotion'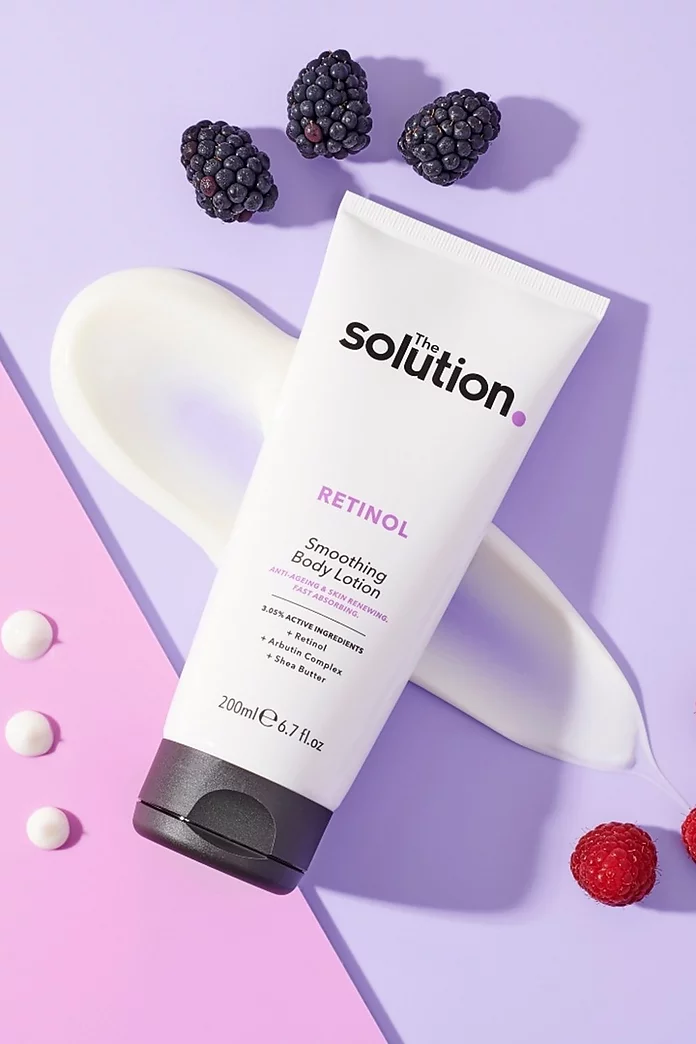 Only recently have I got on board with the retinol hype, and I only wish I was doing it sooner! I use it on my face every second day, and now I've extended it to my body too. Sometimes I suffer from bacne/chest spots, which can leave me with marks once they clear up, and The Solution's Retinol body lotion works wonders to speed up the disappearance of said marks. I slap some on each evening and the next morning my skin is soft and glowy – can't get enough.