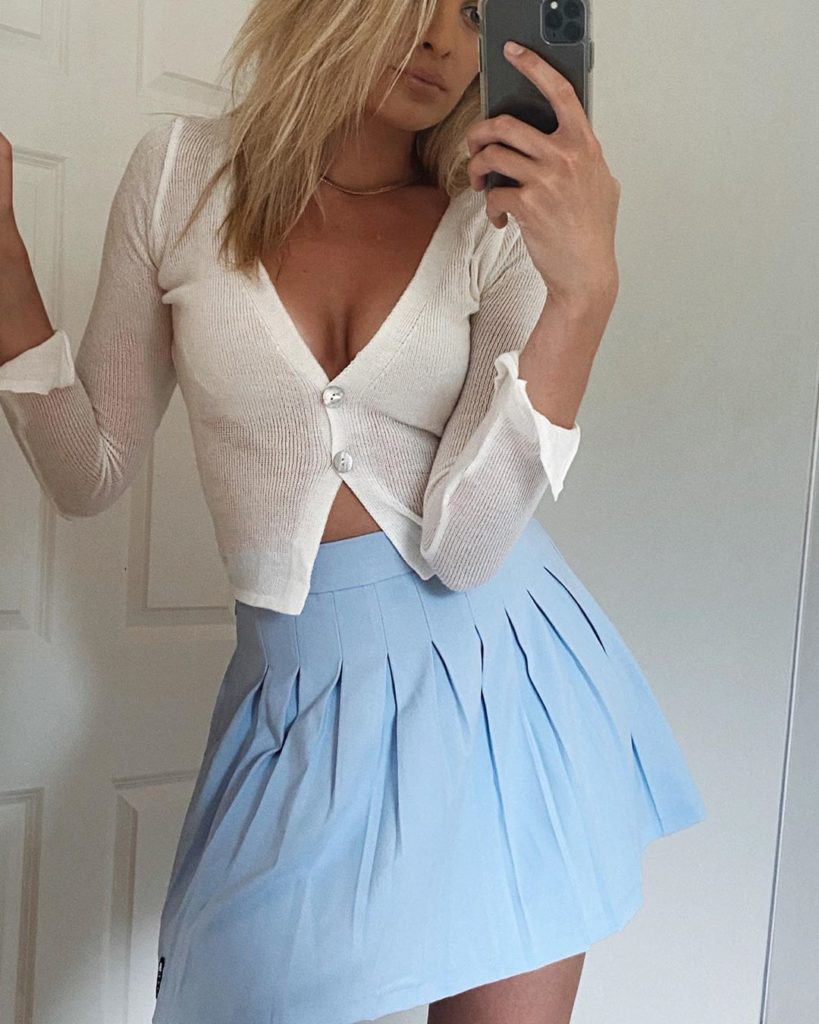 Now that it's finally sunny, we've been feeling brave enough to ditch tights and leggings, and have our legs out in public.
We been living in cycling shorts and summer dresses, but our new obsession is tennis skirts. Loads of our favourite bloggers have been spotted in them, and we love how cute and preppy they look.
View this post on Instagram
A tennis skirt is both sporty and girly, and look great with almost anything. With their stiff material and boxy pleats they are similar to wearing a school skirt, just not in a vile green or grey like most uniforms.
You can tuck a t-shirt into one and layer your look with an over-sized denim jacket, or make like Louise Cooney and style a cute cardi for the ultimate 90's vibe.
We've done some research and picked out some of the best that online has to offer. You could go for a classic white or even opt for a printed version.
Checked Pleated Kilt Mini Skirt; €49.00 
 Black Slogan Tennis Side Split Skirt; €9.00 
Black Pleated Side Split Tennis Skirt; €18.00