Most of the time, my drinks depend on whatever season it is, and I know I can't be the only one. Iced coffee during the summer, hot chocolate during the winter and a bit of everything in between. Let's face it, the average options just sometimes don't cut it.
Whether you're just chilling, want something to help you get through studying, having a BBQ or relaxing in your garden, these four drinks are super simple and taste amazing.
We guarantee you'll be making these all summer long.
Goji berry and Raspberry Cooler
This, this is summer in a glass! It's refreshing, tastes good and it even photographs well.
via @SarahLienard 
Ingredients:
– 40g goji berries
– 150g frozen raspberries
– 1 thumb-sized piece ginger, peeled and finely grated
– 2 tsp honey, or to taste
– crushed ice, to serve
– small handful each of fresh raspberries and mint, to serve
Method – Click here 
Pomegranate, Ginger and Lime Flavoured Water
Want to make your water a little more refreshing and flavoured? This recipe is super simple and tastes amazing.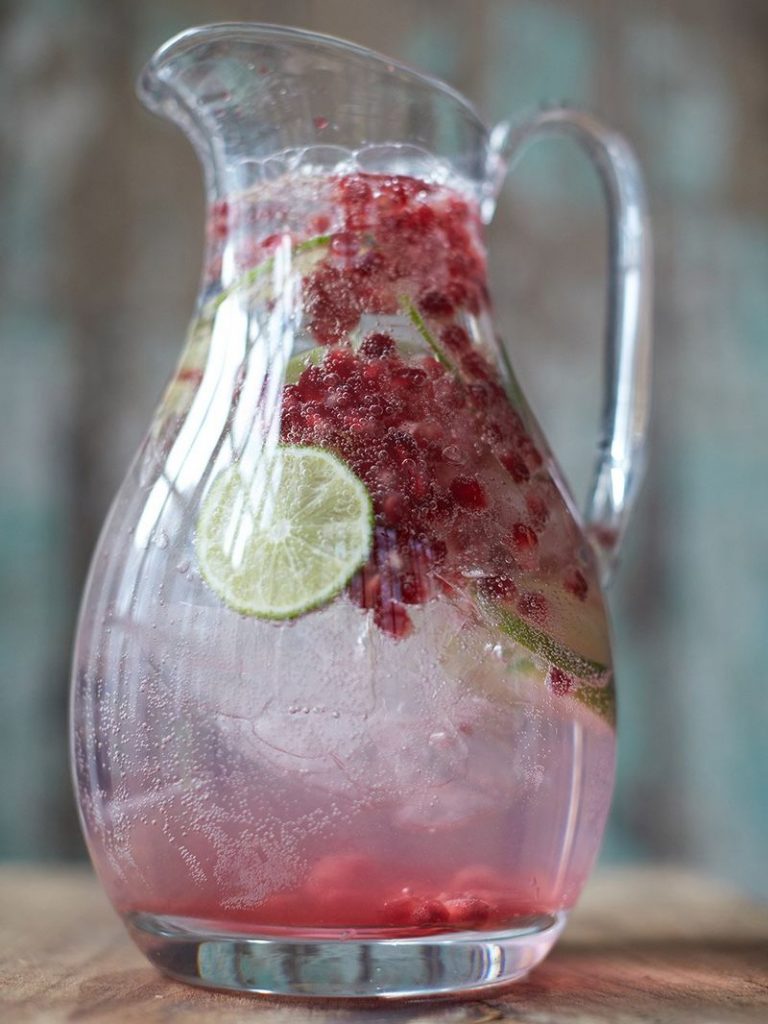 Ingredients (makes one jug)
– ½ pomegranate
– 2cm piece of ginger
– 1 lime
– ice cubes
Method – Click here 
Iced Latte 
The classic iced latte, what more could we want on a nice day? Even when the sun isn't shining, you're in a hurry or whatever's going on, there's always time for an iced coffee.
Ingredients: 
– 2 espresso shots (60ml)
– 2 tsp sugar, honey or maple syrup (to taste)
– ice
– 100ml whole milk or alternatively, plant milk
Method – click here
What The Fanta
Feel like playing a guessing game when it comes to your drinks? Fanta is launching a new, bright blue mystery variant called #WhatTheFanta in stores across Ireland for a limited time only.
The blue liquid inside the bottle could be one of three exciting zero sugar flavours, so who knows which flavour you could get your hands on? The bottle itself gives nothing away, but you can scan the QR code to get some clues as to what flavour you're drinking.
All you need to do is chill your bottle of Fanta, serve with ice, enjoy and guess the flavour!
READ MORE: