Gaisce, the President's Awards which encourages you to learn skills and achieve new goals, has a new initiative to help students who are now working from how to still complete the challenge.
Now that we have to socially isolate, achieving your goals in all four areas – Community Involvement, Personal Skill, Physical Recreation and Adventure Journey – can be tricky when you can't leave the house for more than some fresh air or a grocery shop, but no need to worry.
Gaise At Home or Gaisce Sa Bhaile now allows you to do many activities from home while also keeping busy and fulfilled during this tricky time.
Like, Aishling Flaherty from Tullamore, who is 16. She is working on her Personal Skill at home right now.
"It's nice to have something to do away from screens as everything is online at the moment – school and contacting friends all has to do be done online. I'm enjoying the downtime with my arts and crafts, and it's nice to know that I'll still be able to achieve my Silver Award despite the social distancing". The added benefit is that Aishling has been able to upcycle some of her favourite old jeans which were looking jaded. With some embroidery and patchwork they have been given a new lease of life and are now all the more special!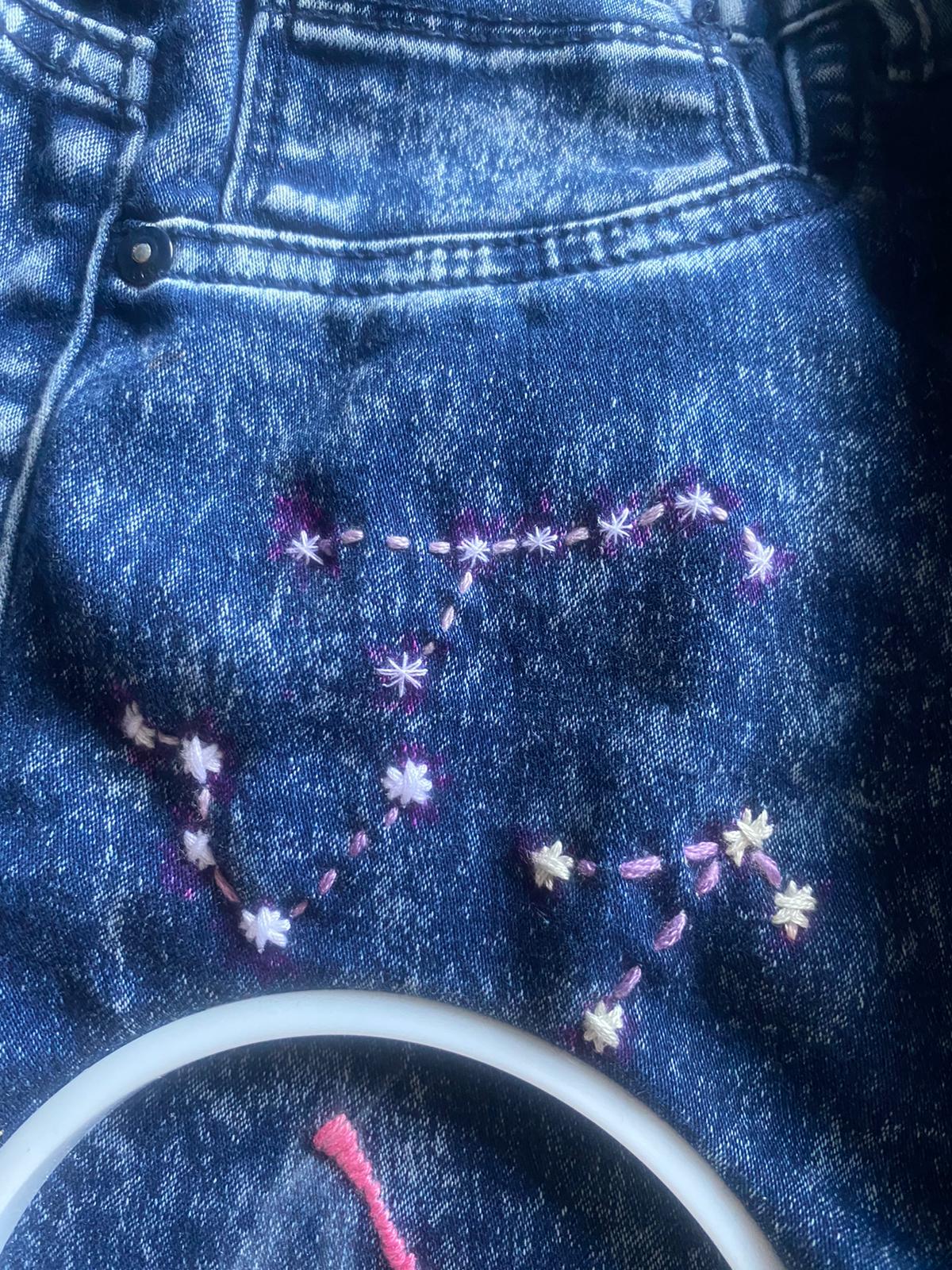 Other than crafting, Aishling has been baking a lot with her younger brother who's twelve and has autism. She's been using a lot of online recipes from the likes of BBC Good Food. She's baked brownies, cookies and bread with her brother, which is keeping him busy too. Speaking about Gaisce Sa Bhaile, Aishling added, "I think if you have something to focus on, it can make the four walls around you and seeing the same faces everyday a little bit easier."
President Michael D. Higgins, who is Patron of the programme encouraged students to continue their efforts at home and also hopes that many more students will sign up.
"It is my hope that as many as possible of the 18,000 young people already involved in the President's Award will use this opportunity to develop alternative ways to achieve their goals, and that this new challenge will be taken up by yet others who also are interested in signing up for the President's Challenge," he said.
Speaking about the benefits of taking part in Gaisce, he said: "By participating in Gaisce, young people are invited to develop their skills, find a new confidence in their abilities, and discover the importance of making a positive contribution to their communities and wider society. At its heart, the Gaisce challenge is about making a pact with yourself to set goals, and to pursue their achievement vigorously.
This is never easy, as no noble task ever is. To do so in these testing circumstances is even more challenging, and I want to convey my congratulations to every participant who decides to embark on this journey. Beir beannacht."
If you'd like more information on completing your Gaise, or would like to sign up now, head to www.gaisce.ie or email home@gaisce.ie.