We all know by now that boys can be so hard to shop for. But fear not, because whether you've got lots of brothers, or one fussy boyfriend, or your BFF is a boy there is something for everyone on this list!
Scratch map – €17.99 Easons
For the adventurous boy. Anyone who loves to travel will enjoy this travel-sized scratch map. each place you've been comes out gold when you scratch it, it's sure to inspire them to check off more countries.
Gift sets – Ted Baker trio spray set – Boots €12.99
The classic body spray set, but make it designer! Boots have a great range of body spray and shower sets for men (and women) and this Ted Baker one caught our eye, any boy would be delighted to over-spray himself with these babies.
Funky socks – New Look €15
Socks can be a fun thing to buy for a man who loves to make a statement. These Marvel Superhero socks are perfect for a fan of the movies or comics.
Novelty Mug – Argos €15.99
Who doesn't love a cup of tea on Christmas morning? And now here's the perfect personal mug to have it in. This one is ideal for the gamer guy, it also comes in Xbox if that is their gaming preference. Can't go wrong with a good mug.
Reeses tin – Argos €11.99
A large tin of peanut-butter goodness? it's a yes from us and we are sure it'll be a yes from anyone who receives this gift too. Make sure they open it in front of you so you can steal a few too!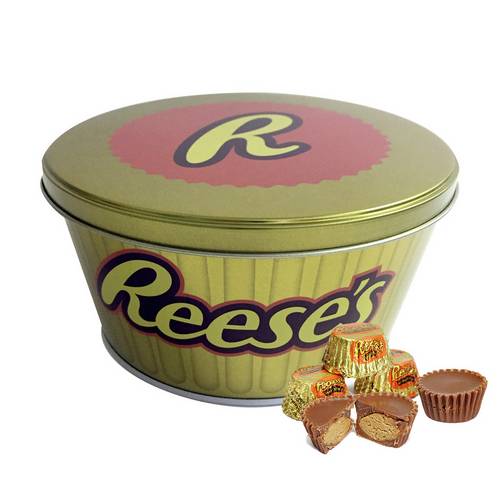 Football- Lifestyle Sports €20
Can one ever have enough footballs? I mean probably, But it's always a fun thing to have a choice of for the sporty type especially the younger boys, this Champions league 19/20 football is a nice gift that you know they will be kicking around for years to come.
For the boy that likes something a little personal, this leather wallet will not only help him be more organised, but comes across as super thoughtful too if it's got his initial on it!
As you can see there is a range of gifts that will suit the boys in your life, whatever they are into, we've got you covered.
We've also got you covered for Secret Santa, Sisters, and your Eco-Friendly Faves.
Words: Jade Carpenter