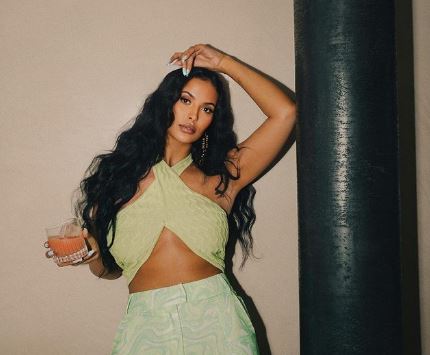 Over Christmas, you might know one, or even a few people who got engaged.
The festive period seems to be a hugely popular time for couples to take their relationship to the next step and it seems that celebs are no different.
Presenter Maya Jama is reportedly engaged after saying yes just before New Year.
Sparking the rumours, Maya was spotted wearing a hell of a ring on her wedding finger earlier this week.
Maya is currently in the US with her boyfriend, NBA star Ben Simmons where she flew out to spend Christmas with him.
Word on the street is Ben proposed over the festive period, as a source revealed to The Sun:
"Ben adores Maya and has fallen head over heels for her. He picked up the ring on Jewelers' Row in the diamond district of Philadelphia the day before he proposed"
"He chose the ring himself and felt he knew exactly what she would want. Maya said yes and they're both thrilled. Ben was so excited, but they've decided to keep the news low-key and tell only those closest to them."
View this post on Instagram
They reportedly hosted a small celebration with close friends and family to announce the happy news.
The source continued: "Maya flew to New Jersey to spend Christmas with him and is still there now. They had a small family gathering last weekend and announced their engagement."
Both Maya and Ben are yet to announce the news publicly, with their socials pretty quiet over the last while. But don't you worry, we'll be keeping a very close eye for any hints over the next while.