The months are flying by and April is just around the corner. With a new month comes lots of new movies and TV shows to enjoy on Netflix. This month, we've got old faves like Shrek as well as new content like Love And Monsters. There's lots to look forward to.
Shrek – April 1
The movie needs no introduction, but we're thrilled to see Shrek on the list this month. Watch party anyone?
Prank Encounters: Season 2 –  April 1
Stranger Things' Gaten Matarazzo pulls the strings on a new season of elaborate pranks involving everything from haunted mansions to ancient burial grounds.
A Star Is Born – April 11
It's the movie everyone was talking about when it first came out in 2018. Lady Gaga and Bradley Cooper play the leads in the story which follows Ally, a struggling artist who follows her dreams after meeting Jackson who is battling with alcoholism. Get ready for Shallow to be stuck in everyone's heads again…
Love and Monsters – April 14
Seven years after the Monsterpocalypse, Joel Dawson, along with the rest of humanity, has been living underground ever since giant creatures took control of the land. After reconnecting over the radio with his high school girlfriend, Aimee, who is now 80 miles away at a coastal colony, Joel begins to fall for her again. As Joel realizes that there's nothing left for him underground, he decides to venture out to Aimee, despite all the dangerous monsters that stand in his way. It stars Maze Runner and Teen Wolf actor Dylan O'Brien and Marvel's Jessica Fenwick.
Dad Stop Embarrassing Me!  – April 14
Brian Dixon knows how important family is. When his teenage daughter comes to live with him, he enlists the help of his Pops, sister, and best friend to tackle teenage boys, TikTok, and the family business.
The Circle: Season 2 – April 14
The show where anyone can be anyone is back on Netflix. If you haven't seen it, it follows contestants moving into an apartment block where they communicate solely via online profiles. This means that they never meet in real life and therefore can be anyone they want on their profiles.
Shadow and Bone  – April 23
Shadow and Bone finds us in a war-torn world where lowly soldier and orphan Alina Starkov has just unleashed an extraordinary power that could be the key to setting her country free. With the monstrous threat of the Shadow Fold looming, Alina is torn from everything she knows to train as part of an elite army of magical soldiers known as Grisha. But as she struggles to hone her power, she finds that allies and enemies can be one and the same and that nothing in this lavish world is what it seems. There are dangerous forces at play, including a crew of charismatic criminals, and it will take more than magic to survive.
Headspace Guide to Sleep – April 28
Learn all about sleep, your relationship with it, and how to build healthy habits for a more restful night in Headspace Guide to Sleep. The episodes are only fifteen-minutes long and look at the science behind sleep and areas like insomnia, stress, and our phones.
The Mitchells vs. The Machines – April 30
From the humans who brought you the Academy Award-winning Spider-Man: Into The Spider-Verse and The LEGO Movie comes The Mitchells vs. The Machines, an animated action-comedy about an ordinary family who find themselves in the middle of their biggest family challenge yet…saving the world from the robot apocalypse.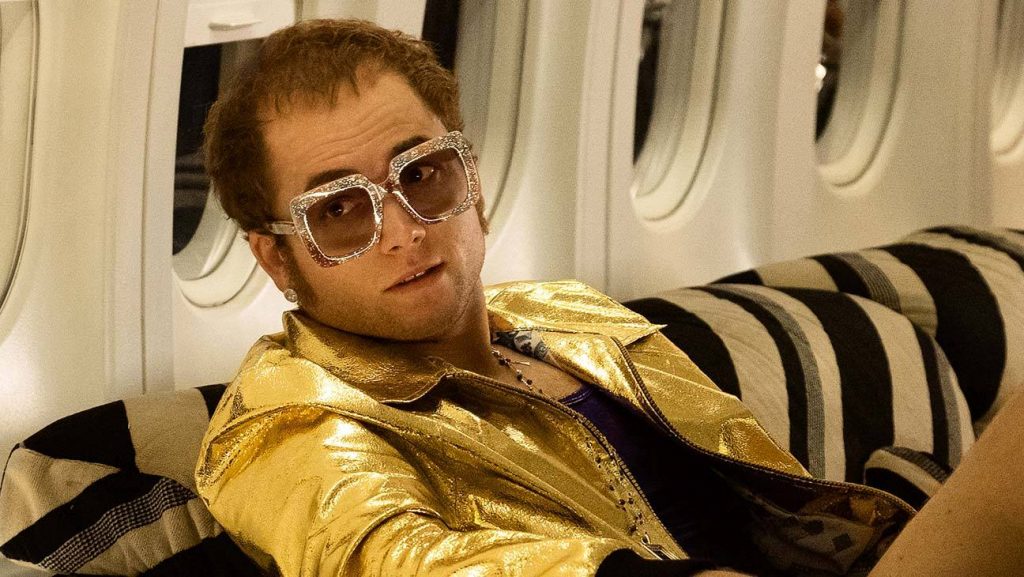 Rocketman – April 30
The Elton John biopic has music, humour and heartache all lead by Taron Egerton who plays the superstar. It follows his journey from childhood to stardom with all the ups and downs that come with fame.
So, there is something for everyone this month. If you haven't got through March yet, check out our top picks.