When you're in school, it's super hard to have to decide on your future career. There's already hours of homework and study, now you'll soon add decisions about college courses to your list. Here at KISS, we're chatting to people in different industries about how they've landed their dream role, what they actually do, and their advice to you. This week, we're chatting Freya Drohan, a New York-based Fashion Editor, Consultant & Writer
What is your current role?
Right now I wear several hats, but everything is mainly focused in the fashion and editorial world. I am a contributing fashion editor at a print fashion magazine in New York and I write articles for various digital publications in the U.S. every week. Through my company, Wild Bird, I also provide consulting to identify how newly-launched brands, apps and services can integrate content into their businesses and help them figure out their messaging and voice.
Can you describe what your general day to day looks like?
It definitely depends on who I'm working for on that given day and what the brief/article entails. Ironically, I love routine but I definitely don't have much of one at the minute until I start a new role later this spring with a magazine which will require me to be in an office in Midtown Manhattan from 9-6 each day (I'm already craving the normalcy of it!) The only daily constants are: lots of coffee and lots of pitching emails to editors and brands. Some days I might be researching for a piece and tackling deadlines, other days I might be on site with a brand or business. As people are experiencing right now with this global pandemic, working from home can be tough, isolating and a bit stifling creatively, so I try to incorporate some form of exercise, listening to podcasts and calling friends/family to stay sane every day.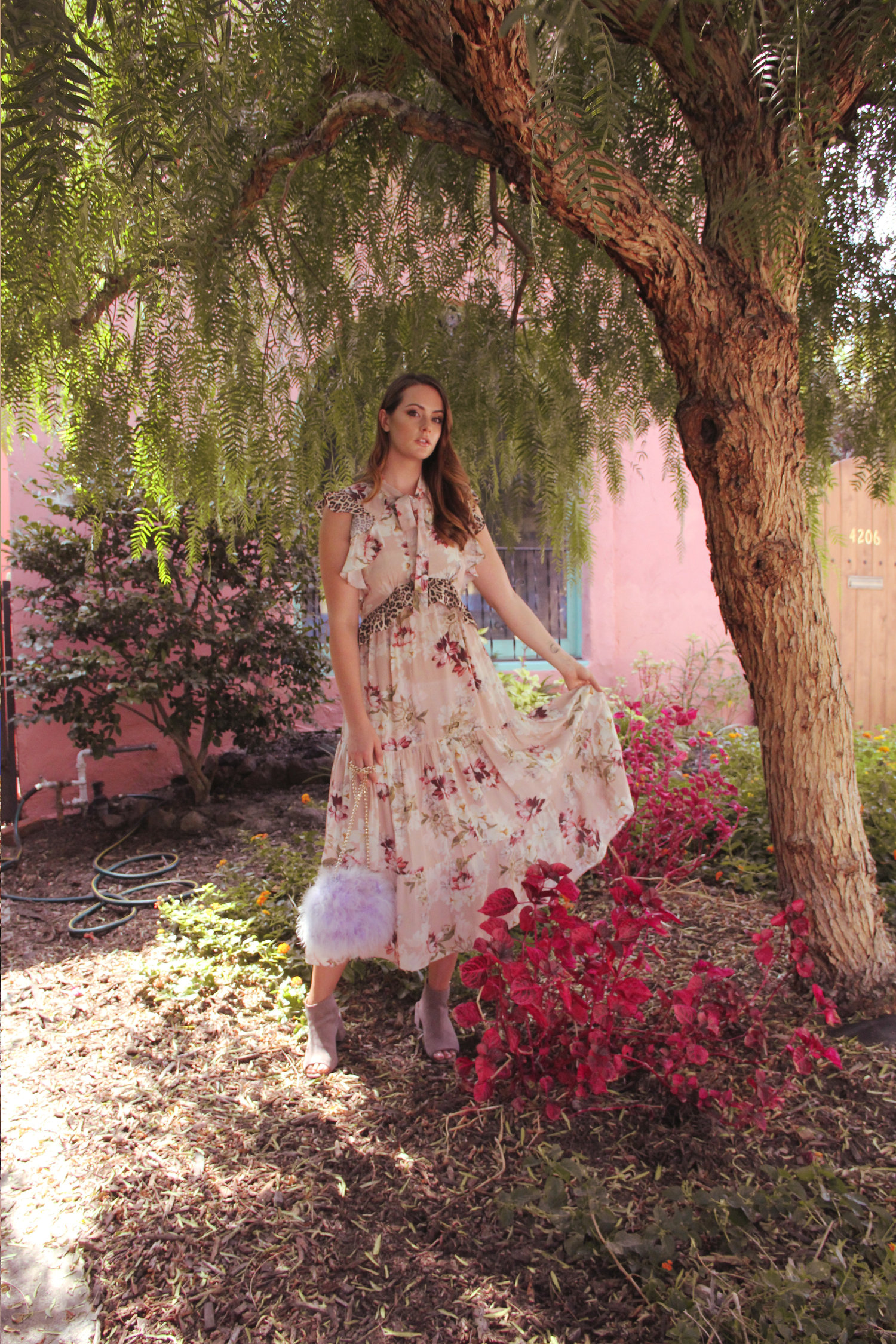 How did you decide on this type of career?
I grew up in a very creative house and I originally wanted to pursue fashion design, but lo and behold, I cannot draw to save my life. Despite being passionate about writing and pop culture, it didn't really dawn on me until I got to college that I could pursue a career in fashion editorial. I focused on getting involved in fashion-related extracurricular activities and badgered people to let me write for them (thankfully the now-defunct Fashion.ie as well as Darren Kennedy's HelpMyStyle.ie allowed me to cut my teeth back in 2011.) When I landed at the Irish Independent straight out of college in 2014, I carved somewhat of a niche covering things I wanted to read about — like what cool Irish women were wearing in real life, before influencers exploded in popularity — and continued to hone my voice as a journalist. I decided when I was a teenager that it was New York or nothing, so I moved here in 2015 intent on working in fashion media and it's been a relentless (and often exhausting) hustle ever since.
What course did you study in college?
I studied Journalism in Dublin City University. As mentioned, it was definitely the things that I explored outside of the lecture halls that ultimately helped me get that formative, first full time job at the Independent. During college, I styled the fashion shows and was the fashion editor of the fashion magazine and the lifestyle editor of the newspaper. In final year, I ran the DCU Style Society with my close friend Claudia (who's now killing it as the Managing Director of Carter Cosmetics!) and we produced the fashion show and other workshops/events together. I'm a staunch supporter of doing as many internships as you possibly can as they will stand to you more than anything. To date, every internship I've had has opened another door and had a domino effect. It's become somewhat controversial to endorse unpaid work stints but in reality, it's necessary in most creative industries, particularly in New York. I think it's imperative to always keep in mind, no matter what you're doing and how trivial you feel your role is at the time, that it's taking you somewhere. Handle every task professionally and with a good attitude. People will always remember the interns or assistants who went above and beyond, and did so with a smile.
What are the ups and downs of the role?
Even before this unprecedented pandemic, fashion and media were two industries that seemed to be undergoing constant change. This can be both good and bad; while it's daunting to constantly worry whether your job is going to be under threat, I think that if you're malleable and innovative, it's also an exciting time to shape your own role.
So, I guess the ups right now are that I can work across projects I love for brands and publications that I am genuinely obsessed with. Another pro is the access that being a journalist affords you; I love getting to hear about and try new experiences and writing about them in an engaging and informative way.
As for a down: invoicing and being your own accountant. I could and should fire myself for being pretty incompetent on that front at the best of times.
What advice would you give to a student looking to get into your line of work?
Fashion can be a ruthless and competitive industry, so perseverance, determination and resilience is key. Say yes as often as you can, but at the same time, know your worth and don't let yourself be taken advantage of. Read obsessively — not just about fashion — so you can bring that richness and context to your work and make it relatable for every audience. Write all the time to practice, and don't be deterred if someone initially tells you no. For writers, it's a nice idea to keep a 'dream list' of where you would like to see your byline and constantly work towards making that a reality. It's a cliché, but think outside the box because standing out and offering a fresh perspective is crucial. And ultimately, I'm the biggest believer in that old adage, "Everything happens for a reason" so don't forget to slow down, re-evaluate and pay attention to the little signs because ultimately, it's all going to work out the way it should.
Originally published on March 18th