When you're in school, it's super hard to have to decide on your future career. There's already hours of homework and study and you'll soon be making decisions about college courses and what to do after school. At KISS we're chatting to people in different industries about how they've landed their dream role, what they actually do, and their advice to you.
This week, we're chatting to Djalenga Scott, stage actress who's currently touring with the show 'CHICAGO'. She explains to KISS how you too can pursue a career like hers and how musicals have changed her life. 
What is your current role?
I'm currently playing Velma Kelly in the UK Tour of CHICAGO.
I have a long affinity with the show, I first understudied the role of Velma when it was at the Adelphi Theatre in London's West End and I went back to understudy Velma again when it was at the Garrick theatre also in the West End. It was always a huge dream of mine to actually play the role and I'm so happy to be part of this incredible cast on Tour.
Can you describe what your general day at work looks like?
While in "show mode" it takes me a while to wind down and sleep at night so a typical day on tour will normally be a later wake-up time of 9.30 am (Very different to when I'm at home with my 4-year-old getting me up at 6am!), Breakfast and then a gym strengthening workout. It's a very physical role so it's important for me to keep up my strength as well as stamina. Then I'll have lunch and get showered, FaceTime home, check in with friends, and then head into work. I like to get in an hour before warm-up time so 5 pm then I can eat and do my make-up beforehand.
After warm-up, we may have notes to work through or if anyone is off there may be things to run for the understudies and swings. Then I head back to my dressing room and do my hair and get into costume. I like to play music to get energised for showtime. After the show, I get back to wherever I'm staying that week. Sometimes I'm close to home so I can drive the commute and if not, I stay in hotels or share an apartment with other cast members. I will get back take a shower, eat some food and then wind down watching whatever program I'm into at the time. Downton Abbey at the moment! Then sleep!
How did you decide on this type of career?
I always dreamed of being a dancer and performer. I started ballet at 2 years old and started singing with my father who is in the music industry. Everyone in my family is very musical so it's always felt natural. My father's mother was one of the original Bluebell girls at the Lido in Paris and my mother studied all forms of dance so it's definitely in the genes.
My childhood was split between Sussex and the Algarve in Portugal and I had lots of dance teachers growing up. I went to Drusilla Duffill dance school in Burgess Hill and trained with Christina Tenazinha in Portugal. At 16 I decided I wanted to stay in the UK to train at Italia Conti. I don't think I ever thought of a career in anything else other than performing.
What did you study to get to this point in your career?
All forms of dance from a young age, Ballet, Tap, Modern, Jazz. While training at Italia Conti in London we studied all these same techniques as well as drama and singing, vocal technique and musical theatre. I graduated with an agent and was extremely happy to go straight into Joseph in the West End at 19 years old.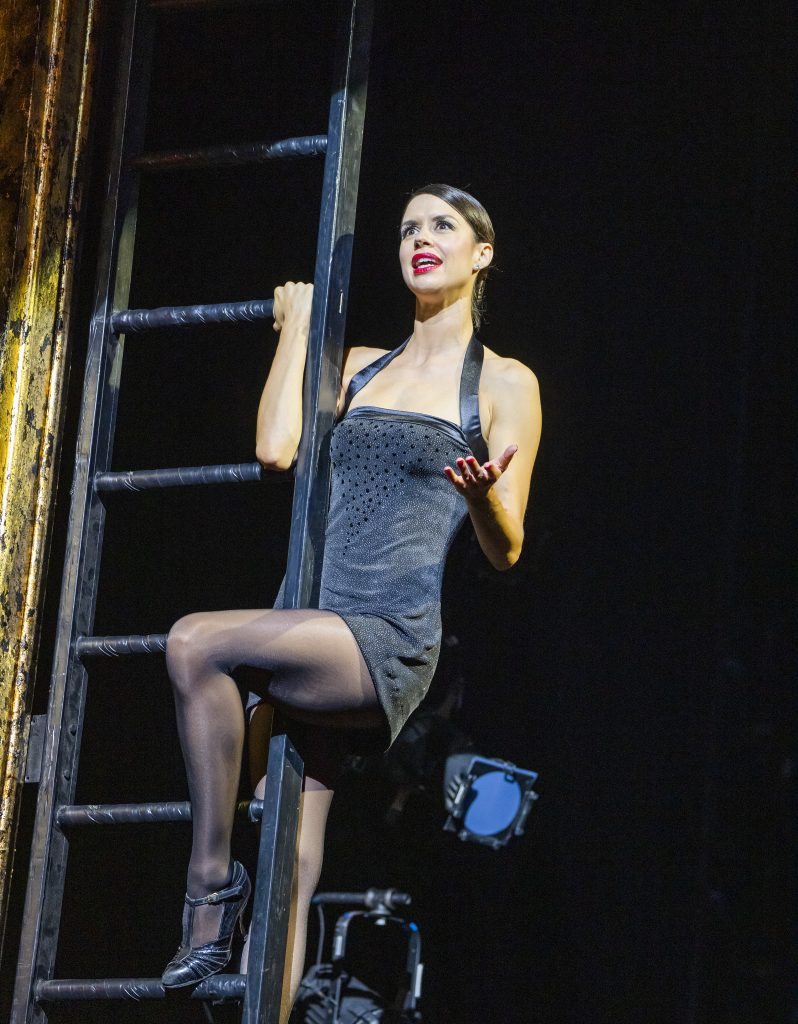 What are the ups and downs of the role?
It's always been a huge dream to play this role so I'm extremely grateful to be here. It's such a fulfilling part to play and the show is an amazing team effort full of talent. It's very demanding physically and touring can be hard away from my family but the pleasure of performing and seeing how proud my daughter is of me always beats any kind of down!
What advice would you give to a student looking to get into your line of work?
Follow your dreams. Be prepared to work hard. Listen closely to your teachers and let them inspire you. Love what you do.
If you or your family fancy seeing Djalenga Scott live in action, tickets for CHICAGO at the Bord Gáis Energy Theatre
are still available, running from the 6th to the 16th of April.