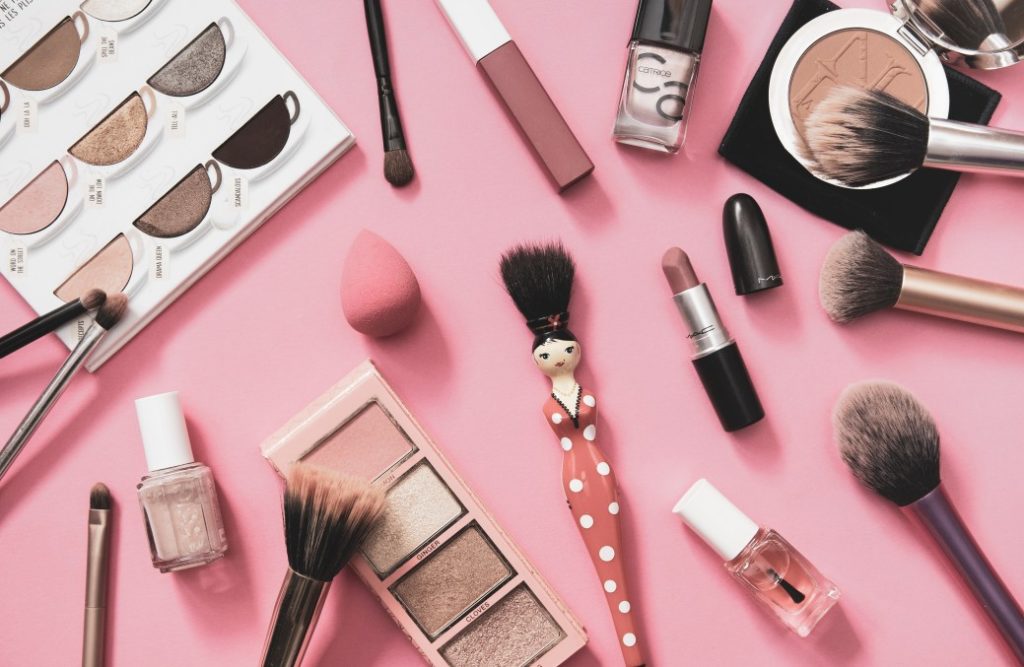 Do you have a lot of makeup? What counts as 'a lot' of makeup we hear you ask… well,  do your make-up bags no longer zip up? Is your make-up drawer is overflowing? Are you finding random products around your room and in random rooms house? If you answered yes to any of these, we may have the answer!
Makeup is wonderful, fun, and makes us feel good, but let's be honest, we can't use 60 eyeshadow palettes and 30 highlighters. Of course, it's nice to have options but maybe there's just a little too many options. If we all followed the expiry dates on our products, we would have to go through palettes in 12 months and sometimes 6 (which is impossible). So, if you have a palette for four years, it may be time to let it go.
Marie Kondo from Tidying Up suggests that before decluttering you should pour it all out in front of you. Then, sort it into categories like eyeshadow palettes, single shadows. brushes and lipglosses. This helps you to have a better view of what you're dealing with as well as giving you a hint as to where you need to make serious cuts and where you don't!
When everything is neatly put out in categories in front of you start with whatever you like least and get to the best last. When sorting through your make-up make sure to consider a few things:
How long have you had it?
If the item looks crusty or hard, isn't performing well, is mainly used up, or just doesn't smell safe, bin it. An eye infection is not worth hoarding a mascara for!
View this post on Instagram
Do you use it?
If the item has been in your collection for over a year and you've only really swatched it, are you sure you want to keep it? You could give the item away as a present or donate it! Give it to somebody who will actually use it.
View this post on Instagram
Do you still like the product?
Sometimes we try products and they just don't work, which is fine, but then we forget to dispose of them… which isn't fine.
View this post on Instagram
Do you feel inspired by the product?
When you look at the colours of the shadows do they spark joy, and do they make you want to create? If not, toss!
View this post on Instagram
Now that you've considered this you should have three different piles/ boxes in front of you. A box for items you will donate, a box of items you will bin, and then a box of items that you are unsure about, which you will get back to in the end. At this stage, you should have a fairly good idea of what your collection theme is.
Ideally, you should have a neutral palette, colourful pallet, and maybe a palette for special/ exciting looks so colours that you wouldn't usually wear unless it is a special occasion.
You can also decide about whether something stays or goes by looking at the brand/price range. For example, maybe you're more likely to keep a Huda beauty foundation over a Penneys one if it was a big splurge.
If you have some products you love but never seem to use, add them to your project pan, a challenge where you take a product that you want to use up/ hit pan on. This helps us make-up lovers get rid of some products we have had for a long time but don't what to bin.
Will all this in mind, you should have a cleaner, clearer makeup collection that you'll actually use to create fun and pretty looks!
Words by Anastasiya Sytnyk