It's one of the biggest and most memorable nights of your life, your debs. You put a lot of time and energy into preparing for the day, making sure you look exactly how you want, and turning your hosting skills up to the max, so it's only right that you capture it in all its glory.
You'll make memories that last a lifetime for sure, but you'll also want to snaps to go with that too, right? So take advantage of you, your best friends, and your dates being dressed in your glad rags and take tonnes of pictures.
Whether you want snaps that are grid worthy or just some pictures to look back on in years to come, here are our top tips for making sure they turn out great.
Choose a good background 
Your house is the first place you usually start taking pictures. Your date or friends will arrive to join you there, so be sure to section off an area that's for pictures only. You could choose your garden, where there's a backdrop of trees or flowers, you could DIY your own backdrop with a sheet hanging on a wall, or you could go all out organising an aesthetic spot near your house where you can take pictures.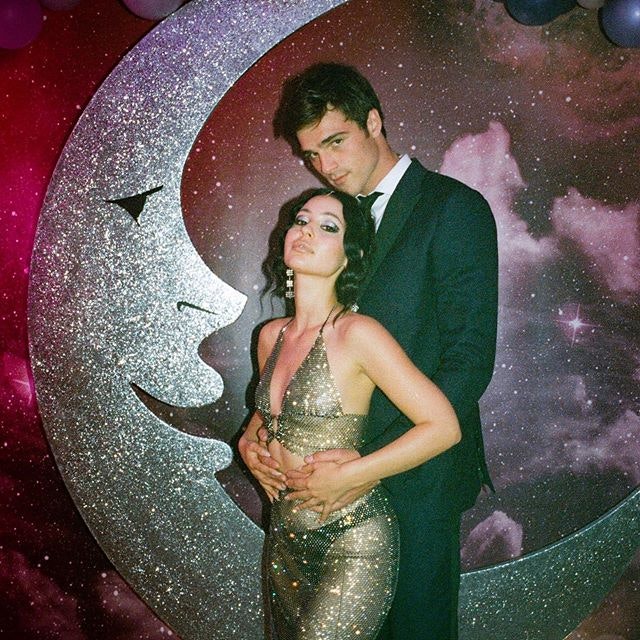 Set your makeup 
A rookie mistake is forgetting to set your makeup. You might want a glow IRL but always consider how your makeup might look on camera with a flash. To avoid any James Charles 'Flashback Mary' moments, you can test out your makeup look beforehand and take some practice pictures using flash and different settings. If you feel you're looking a little ~shiny~ simply set your makeup with some powder.
Another top tip – Pop your setting powder into your handbag so you can top up your makeup throughout the night. You'll likely be singing, dancing, and ahem, sweating, the night away so a little slick of powder will keep you picture perfect into the early hours.
Practise your poses 
If the thought of posing in front of your family and friends fills you with dread, practise beforehand. It can be hard to do with your arms, feet, face etc when you're put in front of a camera and while posing come naturally for some, for others it doesn't.
Try on your outfit in the comfort of your room before the big event and find some poses that work for you. Does you outfit have pockets? Take it chill and pose while resting your hands in them. Or maybe you have a backless dress? Try out some poses that show off the scooped back. Once you feel comfortable your pictures will look great no matter what.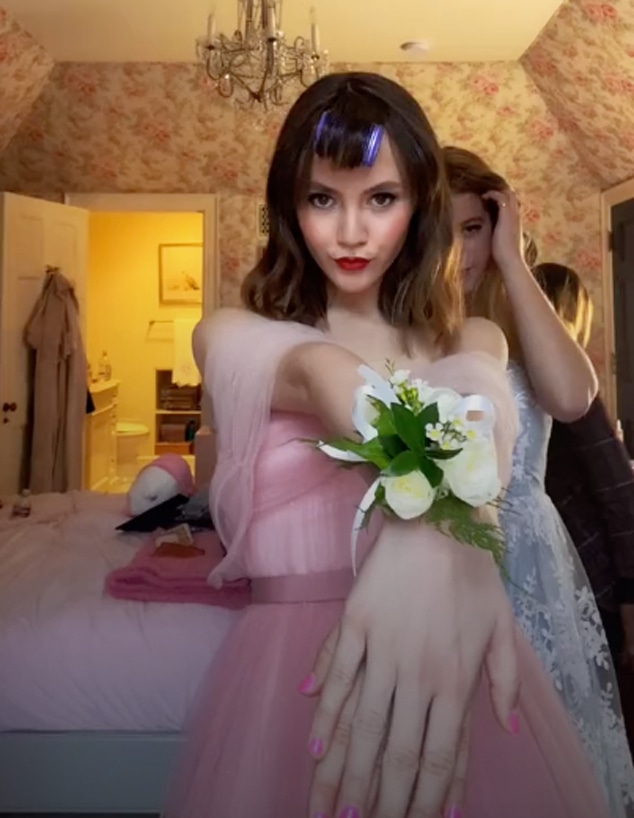 Colour coordinate with your date 
Chat with your date long before the big day and pre-plan your looks. If you're taking a boy you can find a tie or pocket flowers that compliment your dress. If you're going with a girl you could decide on a fun colour combination for your looks. Combos like red and pink, black and white, and green and purple always work well together so take that into consideration when you're planning.
Time it well
The real key to taking good pictures all comes down to timing. Don't waste too much time chatting to your Aunty Aine about CAO offers, time is of the essence here and while you're chatting away about Leaving Cert points you're losing out on precious daylight. Try to take your pictures as soon as you can in natural daylight. This will mean your pictures are clean and crisp without messing around with flash and light settings.
Once you get your pictures out of the way you can indulge Aunty Aine and whoever else wants to grab you for a chat in your kitchen.
If your Debs date is looming and you've no idea where to begin for prep – check out our post on the do's and don'ts in the lead-up to your debs.