Finding a job is exciting and nerve wrecking all at the same time. Whether you are searching for your first job or lost your previous job during the pandemic, this guide will help you land yourself a part-time job this summer.
Start writing a CV 
Writing a CV can be a daunting task. You might feel like you have no relevant experience but be sure to think about everything you have done  in your life so far. You'll be surprised by how quickly you can fill your CV.
Top Tips
CV should be no longer than two pages
Use bullet points
Don't start your sentence with 'I.' Start with a verb instead.
Make sure you have no spelling or grammar mistakes.
Canva provides great CV templates. Your CV is the first part of you that an employer sees. It's important to make a good first impression.
Important information to include in your CV: 
Personal Details
It is very important to include your name, address, email and phone number at the top of your CV. This makes it easy for a potential employer to contact you for more information or to offer you an interview. There is no need to include a picture of yourself unless they ask for one.
Education
It is important to include your most recent results in your CV. This could be your Junior Cert or Leaving Cert results. If you don't have any formal state exam results, you could include summer exam results.
Employment
This can be a difficult one to fill out, especially if you are looking for your first job. But don't panic. If you've never had a job, you can include some experience which would be useful on a CV. Maybe you have some babysitting or dog walking experience. Perhaps you've volunteered at a fundraiser in your local community or in school? Even if you have no formal employment this section can prove to an employer that you are hardworking and reliable.
If you've had a job in the past, you will need to include the name of your previous employer. You can also 2/3 bullet points of what you did at that job. For example, if you were a retail assistant in a clothes store a list of duties might look something like this:
Informed customers of the latest deals in store.
Decreased waiting times in queues with proficient till experience.
Awarded employee of the month for September 2020.
Using actions words is essential when writing a CV. This will help your CV stand out from the crowd. Here's 185 action words you can use in your CV.
Pastimes
This section gives you a great opportunity to showcase what you enjoy outside of the working world. If you can, link your past times to the role, so if it's in a clothing store, talk about your love of fashion or magazines, if it's in a heritage site or museum, talk about your love of books or history. You might enjoy makeup and fashion, sports, current affairs or walking your dog. Try not to mention your love for things like sleeping or partying. It's best if a potential employer doesn't know this!
Skills
This is an important section as you can showcase to an employer what you can bring to the job. Look at the job description for the position you're interested in and try to identify skills you could bring to the job. For example, if you know you are going to be working with others you could include that you have strong teamwork skills. Add anything that will showcase to the employer that you are reliable and willing to do the job to the best of your ability.
Achievements
This section is important as it shows an employer that you can see a task through to the end and have a successful outcome. Achievements could include something like working on a project in school or winning a sports final. Anything that makes you stand out from the crowd. And don't panic employers aren't expecting you to have won a Grammy award! Any achievement whether big or small can impress a potential employer.
Referees
A referee is a person that your potential employer can call to get some more information on you. Usually, this is a former employer. If you've never had a job, it could be a good idea to include a teacher you like or your sports coach as a referee. Make sure to ask for their permission first! Under this section, it is best to say that your referees are "Available upon request." This will ensure that you are only giving out your referee's phone number to genuinely interested employers.
How can you stand out from the crowd? 
Create a cover letter! A cover letter is a great way to stand out from the rest of the applicants. A cover letter can be more descriptive than your CV. It's also a great way to explain why you want to work for a specific place and what impresses you about the business.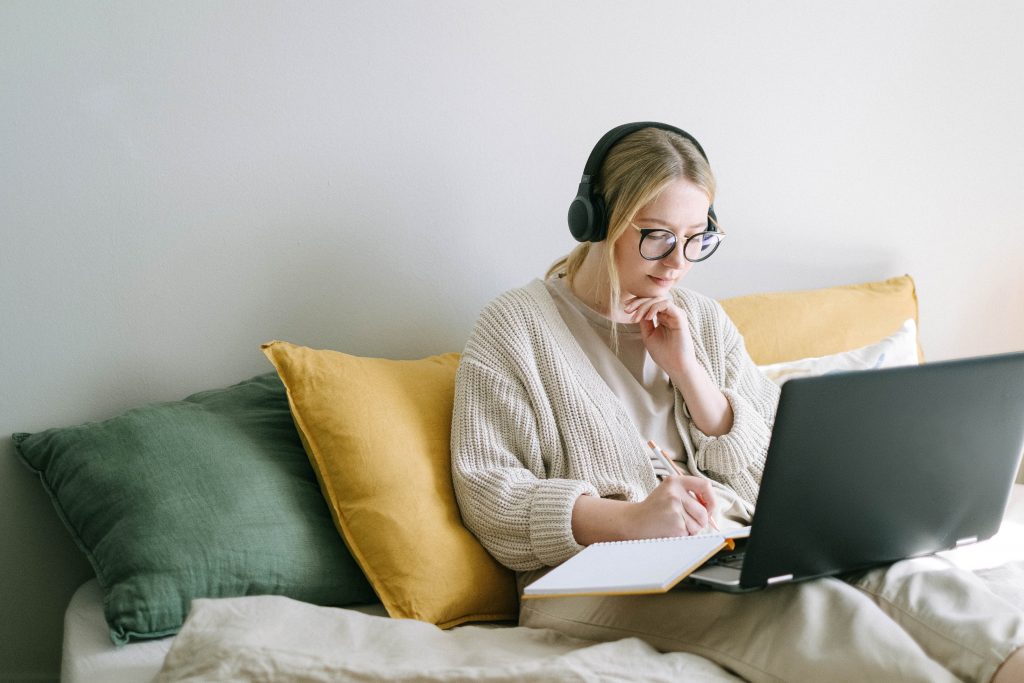 Spread the word
What's the best way to get a job? Well often it's through word of mouth. Make sure to tell everyone you know that you are looking for a job. More than likely someone will know someone who is hiring and could put in a good word for you.
Where can I find a job?
Often an overlooked place to search for a job is the local shop or community center. Sometimes there's an information board where jobs are posted. Usually, these jobs will target young people that don't have that much experience. Keep an eye out the next time you are in your local shop or community center you never know the perfect job could be right out there waiting for you!
Useful websites
There are many websites that post job opportunities. Indeed and IrishJobs.ie are great places to search for a job. You can search for specific roles in places all across Ireland.
While it can be nerve-wracking to find and start a new job remember that everyone has a first day in their job, no matter who they are. Be enthusiastic, helpful, and most importantly be yourself!
Read More
♥ Not Sure What Career You'd Like? 5 Steps To Help You Figure It Out
By Lauren Allen