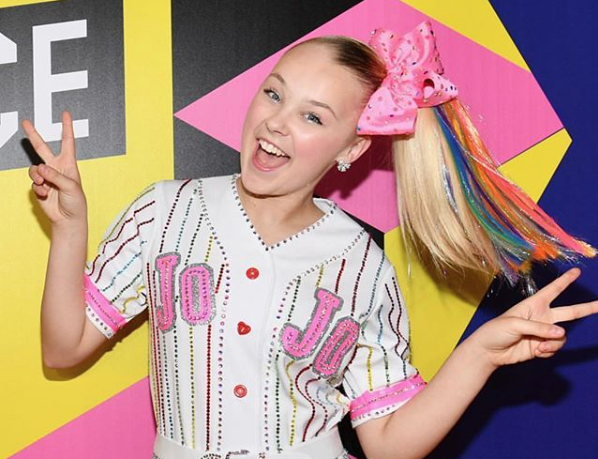 Jojo Siwa has opened up about trying to figure out how to identify her sexuality.
The singer, dancer and social media star explained that she's still not totally sure which 'label' to put on herself, which of course is totally okay.
Speaking to People magazine, she said: "I still don't know what I am. It's like, I want to figure it out."
View this post on Instagram
Jojo came out after she began dating a girl named Kylie Prew in January.
She added: "I have this joke. Her name is Kylie. And so I say that I'm Ky-sexual. But like, I don't know, bisexual, pansexual, queer, lesbian, gay, straight. I always just say gay because it just kind of covers it or queer because I think the keyword is cool."
View this post on Instagram
The star went on to explain that there are two words she feels fit her when describing her sexuality.
"I like queer," she explained. "Technically I would say that I am pansexual, because that's how I have always been my whole life is just like, my human is my human."
Jojo came out back in January of this year, by wearing a t-shirt from her cousin which read: "Best. Gay. Cousin. Ever."
The reaction was mostly positive, from thousands of people who were so happy for the star, but unfortunately, not all of them were positive.
"A lot of them were, 'I'm never buying your merch again. My daughter's never watching you again.' I couldn't sleep for three days," she revealed.
But with the negative comments, Jojo came to understand that she doesn't want those types of people in her life.
"My thing is, I don't want people to watch my videos or buy my merchandise if they aren't going to support not only me, but the LGBTQ community."
After coming out, Jojo explained that she is the happiest she has ever been.
"I've never gotten this much support from the world, I think this is the first time that I've felt so personally happy."
We're so happy to hear that Jojo is being her true authentic self, which is the best version of yourself you can be.
READ MORE: 
Jojo Siwa Just Opened Up About Her 'Amazing, Perfect' Girlfriend
Jojo Siwa Defends Mark Bontempo After Their Recent Breakup