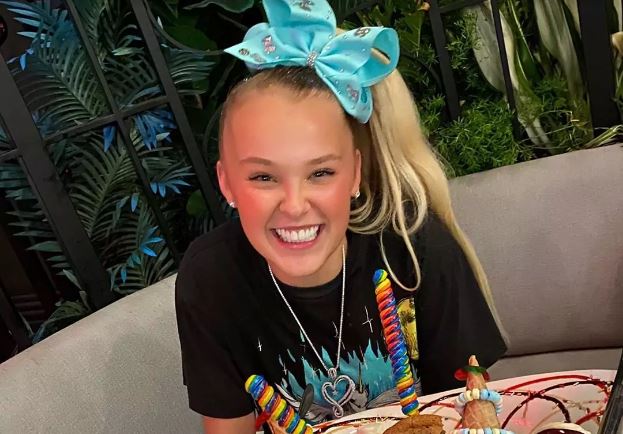 The teen superstar is currently competing on Dancing With The Stars and opened up to her followers about her tough week this week and why she is still smiling.
This week the contestants had to learn two dances, leaving little room for down time and less practice time than normal, stressful right?
On top of this Jojo said that her personal life has been really hard this week too, without going into what actually happened she explained to her followers why she kept pushing through.
View this post on Instagram
She said, "This has been a WEEK. My brain has never been so overwhelmed/overloaded with not only work but also personal life.
"A litttttle inside at the work side of this week!… This week we have 2 show nights of dancing with the stars, which means 2 dances! Double the fun… also double the work (andddd 2 less rehearsal days). I feel so happy to say that I feel READY! I never thought my dances this week would get to the point where I could stop thinking and just dance, but I'm almost there!! I don't think anyone knows how happy I am to be a part of DWTS this season.
"This week of my life has taught me SO much. Live in the moment. Smile however you can. Whatever it takes to be happy, do it. My brain is dead, my knees are bruised, and my puppy is cute. That's what is coming to my mind right now! These are videos all from this week.
"The 1st slide is me giggling at something, who knows what! In slide 2 Jenna was talking about the door because it made a weird noise. In slide 3 I got as a present a sick jacket and was feeling my 70s life. And in slide 4 my puppy and I are snuggled up watching Cinderella to get ready for Disney week night 1 on dancing with the stars.
"Even though this week has been one of the hardest in my life for so many different reasons, it's also been one of the best. I'm thankful for every time I smiled this week and every time I smiled in the last 18 years❤️ I'm realllly proud of the dances you're going to see on DWTS this week, they are definitely my favorite ones (shocker right)!! We pushed, we put one foot in front of the other, and we are working our way to the other side of the rainbow 🌈 goodnight:)."
View this post on Instagram
Jojo's fans commented on the post supporting her and wishing her well saying, "I don't even know you and I'm so proud of you, love! You're changing the world."
Another fan wrote, "We are here to support you all the ways to the mirror ball you and Jenna #jnation have got this."
We hope Jojo is okay and are sending positive vibes her way!