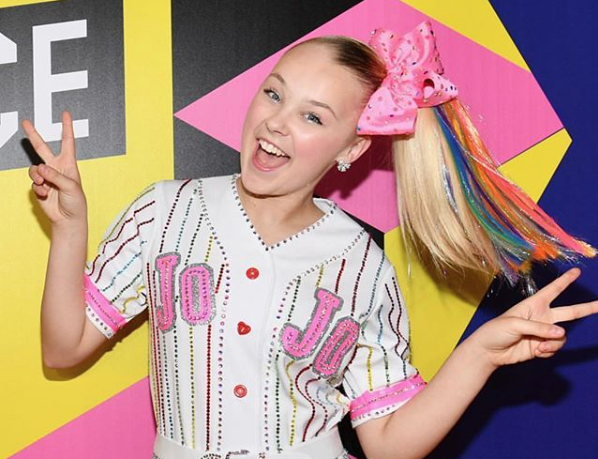 Jojo Siwa revealed that she is part of the LGBT+ community in a perfect post on Instagram over the weekend.
The singer, and most colourful girl in showbiz posted a photo in which she's wearing a t-shirt that says 'best. gay. cousin. ever.'
The caption read: "My cousin got me a new shirt".
Since the tweet and IG story, fans and celeb friends have been congratulating her.
Now, her mam has shared her own message of support for Jojo over on Instagram.
View this post on Instagram
Sharing a photo of the two together, Jessalyn wrote: "The best thing you can be is yourself and the best gift you can give someone is to love them for exactly who they are always and forever ❤️🌈🎀"
Jojo replied with: "You the best:)❤️ love you foreverrrrr!"
Meanwhile, Abby Lee Miller, who worked on Dance Moms shared a similar message of hope.
View this post on Instagram
"I always knew the world would be a more colorful, positive, sparkly place with a kind, loving, dazzling triple threat like you in it – a shining example for the kids out there to live their BEST lives each and every day," she said on Instagram. "*You put your heart on the platter! (If you know you know) Love you kiddo!!!Keep making me proud 🌈."
Jojo has explained that she's not quite ready to label herself.
Replying to a comment asking her about this, she said: "I have thought about this, and the reason why I'm not ready to say this answer is because I don't really know this answer.
"I think humans are awesome. I think humans are really incredible people," she said.
When a fan asked her how long she's been part of the LGBT+ community, she explained why she's not sure.
"I think my whole life. Because my whole life, I've really really been, I just liked people, but I have never fallen in love before. But I always believed that my person was just going to be my person. If that person happened to be a boy, great! And if that person happened to be a girl, great! I think I'm just really happy. I think in life you know when you meet your person, I really do."
Another fan asked if this was the reason she broke up with boyfriend Mark Bonotempo.
"People in life break up," she explained. "People as teenagers break up, you have a boyfriend or you have a girlfriend when you're six years old and you break up with them, you're not with them for forever. I was a teenager, I still am a teenager but I think I'm pretty happy now. I'm pretty good now."
We're so proud of Jojo for coming out and being honest about how she feels.