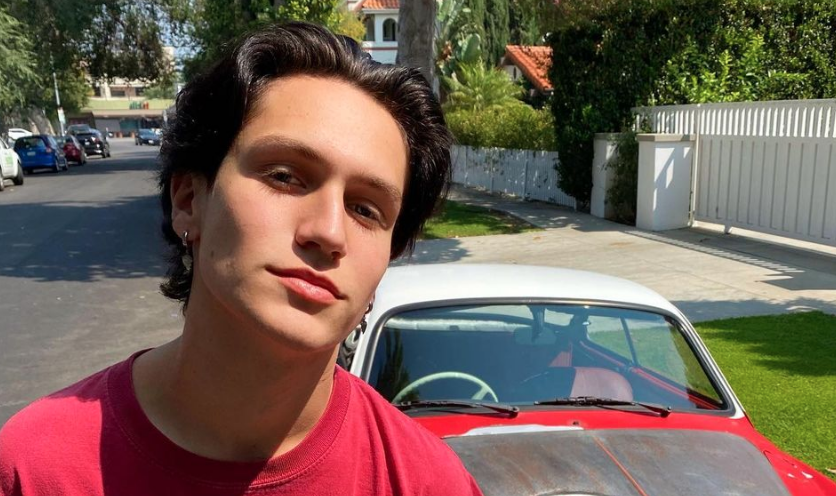 Lil Huddy aka Chase Hudson has just teased a new song and he might even be releasing it before his album!
The singer posted a reel of him jamming out in his car to a song off his upcoming album Teenage Heartbreak named Partycrasher, and it sounds like something we want to scream with our BFF's on the dance floor.
In the caption he wrote, "With teenage heartbreak coming one week from today i figured i'd tease my favourite song off the project cuz Y NOT? if this video gets 100 thousand comments i'll drop it before the album 🖤🥂🥂🥂".
View this post on Instagram
His friends have been rallying behind him sharing the video and commenting that they too want him to release the song. Charli D'Amelio commented, "ahhhh chase i can't wait for everyone to hear this album!!!", while Dixie D'Amelio said, "MY FAVORITE SONG…PLEASE RELEASE LIL HUDDY".
Their excitement makes us want to hear the full version even more!
Teenage Heartbreak is Chase's debut album and will include the song America's Sweetheart, the song he wrote about his break-up with Charli D'Amelio. Charli and Chase have remained close friends since their breakup and even starred in the music video together.
Charli spoke about their relationship on The D'Amelio Show, explaining how important he is to her and how she thinks it was the "Right person, wrong time".
Charli also said that being in the music video acted as closure of their relationship, which they hadn't fully gotten before that.
We love their relationship now and if they get back together in the future that'd be great but if it's not meant to be at least they are both happy!
If you want to hear his new music ASAP get commenting on the post!