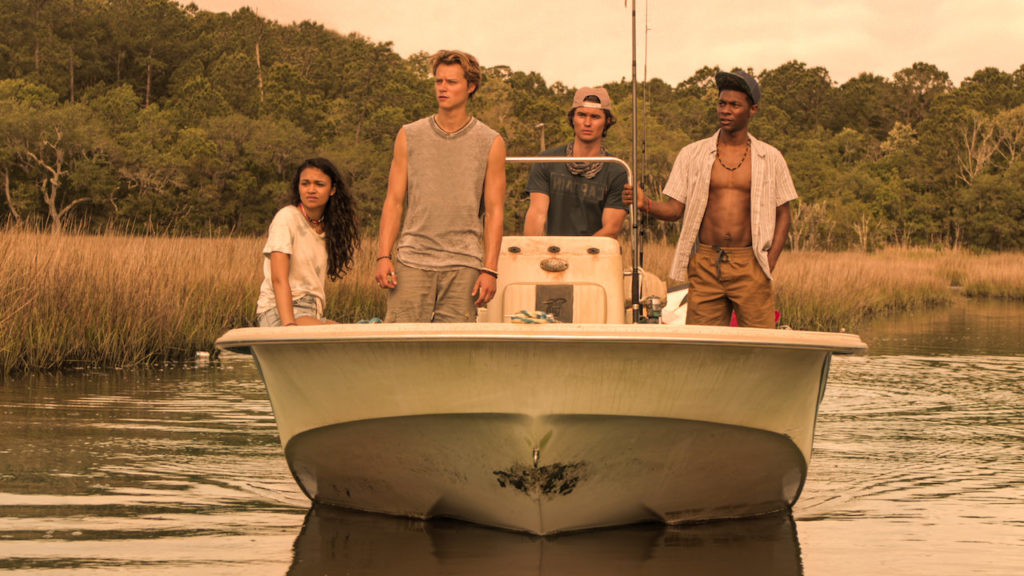 Outer Banks landed on Netflix in April of last year and since then, fans have been dying for a second season.
Last July, it was officially confirmed that there would be a new season coming but it's been almost of year of fans wondering when they'd be getting it!
Now, Netflix confirmed it's coming very soon on July 30!
We can't wait!
What can we expect from OBX S2? 
Well, we know from a social media announcement that it would take place in the Bahamas.
We've also learned a little more about what is set to take place in the new episodes.
Madelyn Cline, who plays Sarah B in the show, revealed an exciting twist back in November.
"This is a micro time jump," she told Entertainment Tonight.
"[There's] the kind of shock where you turn the page… and you read that moment and you gasp and then your mind starts going a thousand miles a minute. You're like, 'Oh my gosh, this is going to be so fun to shoot… This is gonna be fun and it's gonna be shocking to watch as well.'"
Filming began back in 2020, and the cast and crew were in a spot of bother due to the noise and disruption that filming was causing.
We can't wait to see what happens next!
READ MORE: 
♥ QUIZ! Can You Get 10/10 In This Outer Banks Test?
♥ So, Two Outer Banks Stars Are A Couple IRL!