August is almost upon us so that means that lots of new TV shows and movies are coming to Netflix.
There are loads of movies we're excited about so at least if the weather doesn't keep shining we've have plenty to cosy up to!
There are also new eps of Riverdale and some interesting shows we're intrigued about.
Cooking With Paris – August 8
With an anyone-can-cook attitude, Paris Hilton adds her own flair to every dish. Fun is just one edible glitter bomb away on this unique cooking show.
Bake Squad – August 11
In each episode of Bake Squad, four individually brilliant bakers will battle it out to see whose dessert will be chosen for someone's extra special big day.  These bakers have been personally selected by Milk Bar founder Christina Tosi, who built an empire on delicious cookie dough.  For her next sweet trick, Tosi has built this squad of bakers who have one mission and one mission only: Make dessert dreams come true!
High hopes, high temperatures, high stakes…all courtesy of the Bake Squad.
The Chair  – August 20
The Chair follows Dr. Ji-Yoon Kim (Grey's Anatomy's Sandra Oh) as she navigates her new role as the Chair of the English department at prestigious Pembroke University. Ji-Yoon is faced with a unique set of challenges as the first woman to chair the department, and as one of the few staff members of colour at the university.
Clickbait  – August 25
In this thriller series, eight different points of view provide tantalizing clues to the perpetrator of a gruesome crime fueled by social media.
Motel Makeover – August 25 
Two budding hospitality entrepreneurs look to expand their empire by renovating an old motel in Ontario — just as the COVID-19 pandemic hits.
Sparking Joy  – August 31
Global organization icon and author Marie Kondo is back to help people transform their homes while transforming their lives in surprising and emotional ways in the new Netflix series, Sparking Joy.  Marie takes  her life changing method a step further to help three deserving businesses organize their workplace along with an emotional tidy up of one employee's life whether it's in the home, work, personal life and/or relationships. Viewers will also step into Marie's home to meet her family and get a glimpse into how she tidies up her daily life!
Riverdale: Season 5  – New Episodes 
As senior year comes to a close, Archie, Betty, Veronica and Jughead navigate love, lust and loyalty — and even more mystery and mayhem.
Episode 11: Chapter Eighty-Seven: "Strange Bedfellows" – August 12
Episode 12: Chapter Eighty-Eight: "Citizen Lodge" – August 19
Episode 13: Chapter Eighty-Nine: "Reservoir Dogs" –  August 26
The Kissing Booth 3  – August 11 
It's the summer before Elle heads to college, and she's facing the hardest decision of her life: whether to move across the country with her dreamy boyfriend Noah or fulfill her lifelong promise to go to college with her BFF Lee. Whose heart will Elle break?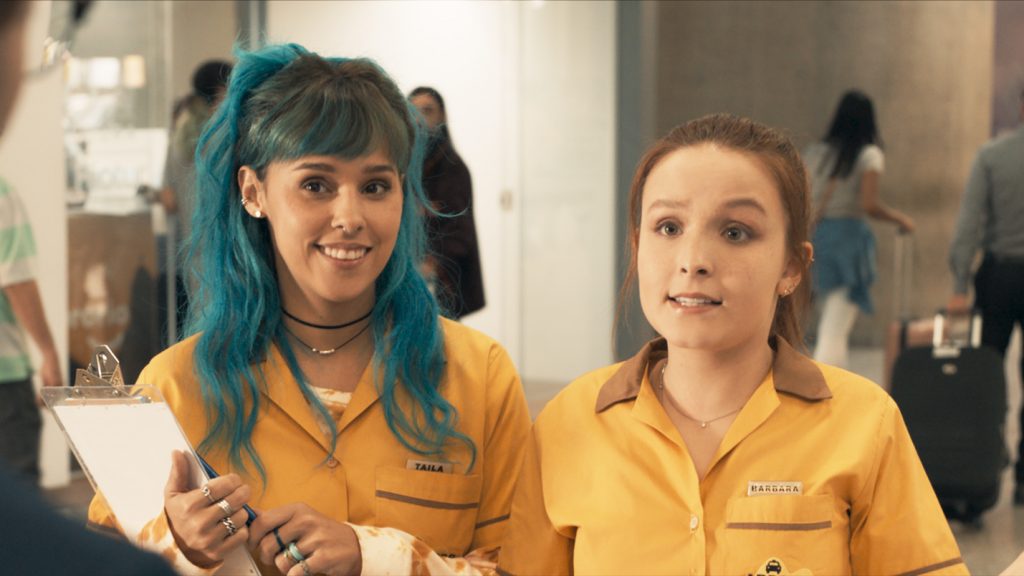 The Secret Diary of an Exchange Student – August 18
Looking to shake things up, two best friends embark on a life-changing adventure abroad as exchange students. But can they stay out of trouble?
He's All That  – August 27     
He's All That reimagines the original plot of the 1999 teen classic She's All That. The contemporary story follows an influencer (Addison Rae) who accepts a challenge to turn the school's biggest loser (Tanner Buchanan) into prom king.
Untold: Caitlyn Jenner –  August 24  
Told with an extraordinary collection of never-before-seen archival footage, including reels of newly discovered Olympic footage and home videos from the Jenner family, Caitlyn Jenner traces her life with new insight from winning gold to making the decision to transition to her relationship with her children.
If you haven't made your way through our July watchlist, check it out here.