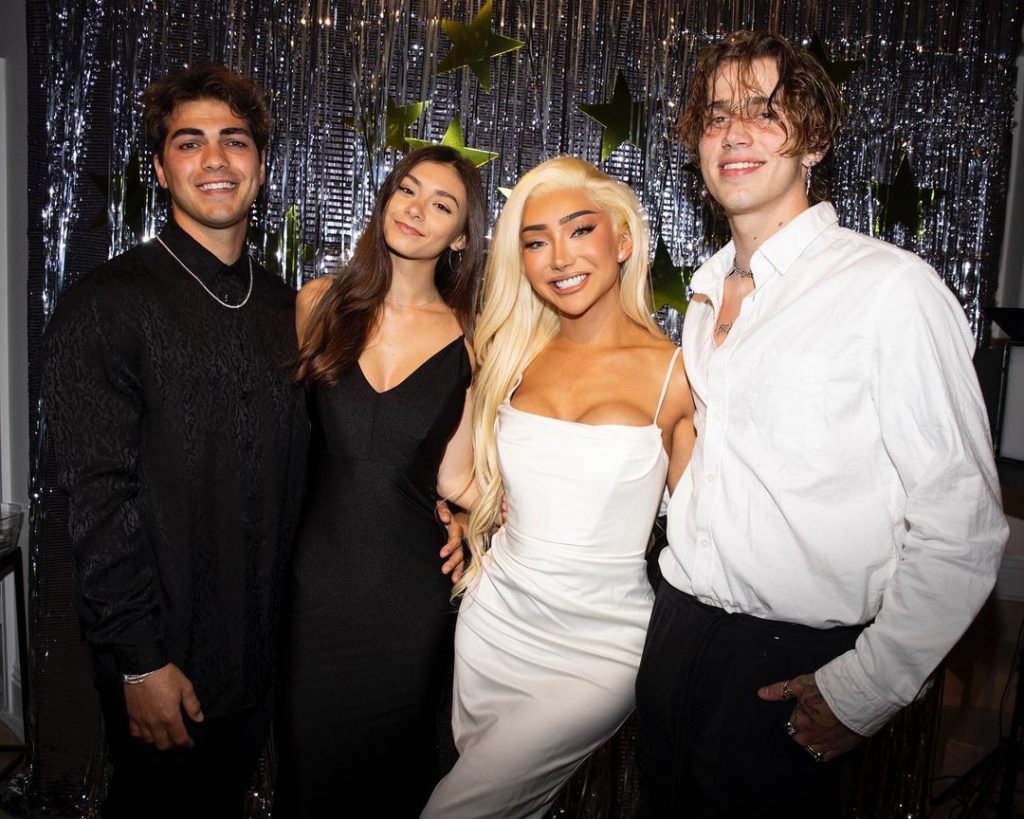 The Hype House reality show dropped on Netflix this month, giving us an insight into some of TikTok's biggest stars.
And while we may all have learned a thing or two about the gang, it turns out one of the stars of the show learned a lot too.
Nikita Dragun opened up about filming the show and shared one thing that shocked her.
The beauty mogul said she had no idea what Thomas Petrou was going through.
"I didn't know how much his internal struggles…or you know, all the things that he was going through," Nikita told E News.
"I had no idea he was having such an emotional journey."
She continued, "We relate in a lot of ways because we are both very strong people, but behind the scenes we're like, cry-babies, but we have to be tough for everyone else."
Sharing her favourite part of filming the show, she said it was 'showing everyone' who she really is.
"I think I shy away from that a lot on social media just because a lot of times people have such a character-approach to us," she explained.
"So sometimes I'd rather just stay in that than fully divulge who I really am."
Nikita also stressed that she is still friends with everyone from the show.
That includes Larray, Chase Hudson, Alex Warren, Mia Hayward, Vinnie Hacker and Thomas Petrou. She also shared that she's gotten closer to Kouvr Annon
"Some friends are for seasons," Nikita revealed. "But for the most part, my relationships with everyone are pretty much tried and true, on camera and off camera.
Have you watched the show yet?
Check out the other shows and movies that landed on Netflix this month.