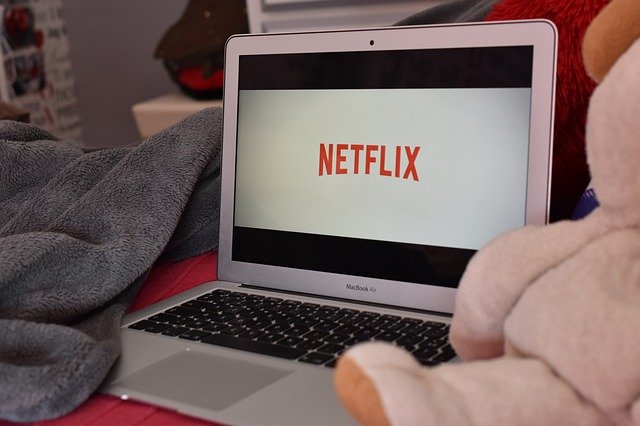 October is already upon us (where did September go?!) but the good news is, there is loads to watch on Netflix this month to ensure you have a super cosy autumn.
From reality tv to movies and the return of our favourite shows, there is something for everyone this month.
Sexy Beasts: Season 2 – October 7
It's back — and beastier than ever. Follow six new singles as they strip away superficiality for a string of cheeky and charming costumed speed dates.
On My Block: Season 4 – October 4
Two years after going their separate ways, Ruby, Jamal, Monse and Cesar face new threats and must decide if their friendship is truly ride or die.
Baking Impossible – October 6
Top bakers and engineers team up to build edible creations that must taste delicious and survive intense engineering stress tests to win $100,000.
Love Is Blind: Brazil – Starting October 6
The dating experiment comes to Brazil as local singles look for true love and get engaged, all without meeting the other person face to face.
Pretty Smart – October 8
Book-smart Chelsea discovers she has a lot to learn about happiness when she's forced to move in with her bubbly sister and three roommates.
Another Life: Season 2 – October 14
The stakes couldn't get higher as Niko and her crew witness the annihilation of a planet. How do you negotiate with aliens capable of such brutality?
You: Season 3 – October 15
Now married with a young baby, Love and Joe try to forge a normal life in the affluent suburb of Madre Linda. But old habits die hard.
Insiders – October 21
An innovative new reality show.
Life's a Glitch with Julien Bam – October 21
Famous influencer Julien Bam and his sidekick Joon Kim scramble to return to life as they know it after accidentally traveling to a parallel dimension.
Locke & Key: Season 2 – October 22
The magical mystery series based on comics by Joe Hill and Gabriel Rodríguez returns for a new season.
Inside Job – October 22
For employees of the Deep State, conspiracies aren't just theories — they're fact. And keeping them a secret is a full-time job.
An Astrological Guide for Broken Hearts
A surreal and comic series based on the best-selling novel by Silvia Zucca.
Call My Agent: Bollywood
From pulling off casting coups to calming celebrity egos, the drama never stops for four Mumbai talent agents hustling to save their sinking company.
Colin in Black & White – October 29
This drama series from Colin Kaepernick and Ava DuVernay explores Kaepernick's high school years and the experiences that led him to become an activist.
Diana: The Musical – October 1
The dazzling and devastating life of Princess Diana takes center stage in this original musical, filmed in advance of its official Broadway opening.
Forever Rich – October 1
A rising rap superstar spirals out when a humiliating video goes viral and pushes him into a battle for redemption — over the course of one long night.
Little Big Mouth – October 22
A 9-year-old boy living with his single mom and granddad has his life upended when a rock guitarist enters their world.
Bad Sport – October 6
Bad Sport looks at six unbelievable stories at the intersection of sports and crime, as told by the athletes, coaches and law enforcement officials at the center of the controversies. Episodes include the 2002 Salt Lake City Olympic figure skating scandal; superstar Indycar driver Randy Lanier's marijuana-smuggling operation; the Arizona State University basketball point-shaving scheme; the horse hitman at the center of an insurance fraud ring; Calciopoli, the biggest match-fixing scandal in Italian football history; and South African cricket captain Hansie Cronje's tragic fall from grace.
The Movies That Made Us: Season 3 – October 12
Chills, thrills and behind-the-scenes brawls: Insiders reveal the stories behind more of your favorite megahits in this funny, eye-opening docuseries.
Roaring Twenties 
In this coming-of-age reality series set in Austin, Texas, 20-somethings navigate love and friendship and start a new adventure: life.
The Baby-Sitters Club: Season 2 – October 11
On the heels of the "best summer ever," the BSC gets back to business and explores another season of change — with the help of two new members.