Ok, we know it's gonna be difficult to give up on the tracksuits and leggings, but now the world is slowly starting to reopen we're thinking about 'real clothes' again.
One thing we're obsessed with at the moment here at KISS, is printed trousers. We keep seeing them everywhere, and they're a simple way to make a fashion statement as they're so easy to style.
If you're feeling brave you can go for a full co-ord option (like the Monki one below) or if you're even braver, maybe try clashing prints or colours?
Alternatively you can always play it safe and keep every other part of your outfit neutral colours, and just let your printed pants speak for themselves.
And, for those of us who are slightly afraid of ditching our trakkie bottoms, don't worry we've included some gorg printed joggers too!
Here's a few of our faves that we're adding to basket this bank holiday weekend.
Ribbed Floral Print High Waisted Flare Pants; €17.50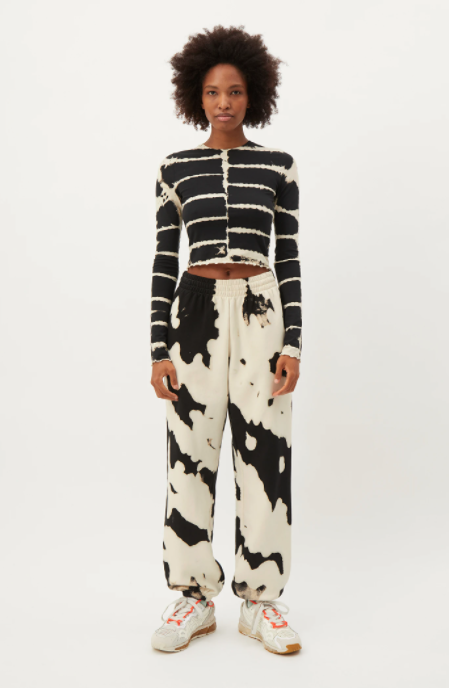 Corinna Printed Sweatpants; €40 
Herd You've Been Looking for Me Zebra Flare Pants; €17.50  
Ribbed Floral Print High Waisted Flare Pants; €17.50  
Paisley Print High Waisted Flare Pants; €14.50  
You Herd Me Zebra Flare Pants; €17.50