Riverdale is set to return this month and there are so many surprises in store.
As we know the new season will feature the last few episodes of S4, which were halted due to the pandemic. After that, the series will have a big 7-year time jump, where all the characters are grown-ups with grown-up lives!
This is where Chris Mason comes in. The actor is joining the show to play a husband of one of the main characters.
You might recognise Chris, as he also appeared in Pretty Little Liars: The Perfectionists as Nolan, and in Dirty John: The Betty Broderick Story as a young Dan Broderick.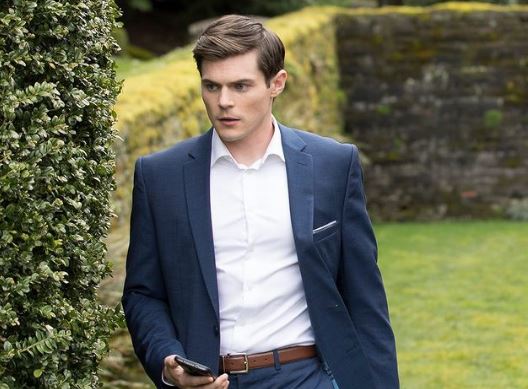 Spoilers ahead…
Are you ready for some spoilers? Okay here we go…
Chris plays Chad Gekko who is Veronica's (Camila Mendes) husband.
According to Deadline though, he's a "controlling and jealous husband who works on Wall Street. An Alpha dog, Chad is threatened by Veronica's life in Riverdale, especially her friendship with Archie (KJ Apa)."
Uh oh!
He tweeted about the show joking:
Chad is a really sweet guy… honest 👀 https://t.co/wDDpQPOv8L

— Chris Mason (@ChrisMason_) January 7, 2021
As for more Riverdale spoilers, Chris isn't the only new actor on the show.
A character called Tabitha Tate comes in, who is the granddaughter of Pop Tate, who owned the town's diner.
She'll be played by Erinn Westbrook, who you may recognise from Insatiable.
View this post on Instagram
We also know that Toni will be pregnant when we meet her in the time jump.
Vanessa Morgan, who plays Toni Topaz is expecting a baby IRL and so, they wrote the storyline into the show.
Riverdale is due to land on Netflix next Wednesday. We can't wait!
READ MORE:
The Real Ages Of These Riverdale Stars May Surprise You
A New Face Is Joining Riverdale And You Might Recognise Her
Awkward! Here's How Riverdale Is Doing Kissing Scenes During COVID