Picture this, you've spent all day on your laptop doing school work and you're absolutely wrecked. You want to unwind in front of the TV and watch something to relax, but you just don't know if you have the focus.
Your attention span may be hampered by the busy day of screens or maybe you just have lots of DMs and social media scrolling to catch up on while sitting on the couch.
Enter: the best shows to watch when your attention span is gone.
Derry Girls
The Iconic Irish TV show that's hilarious and entertaining. I'd imagine that most of the country has seen it by now, but the great thing about it is, it never gets old! Its short episodes are witty, classic and easy to follow. There are loads of one-liners you can pop your head up and laugh at before diving back into TikTok. The perfect thing to have on without getting bogged down into the story.
Where to watch: All 4/ Netflix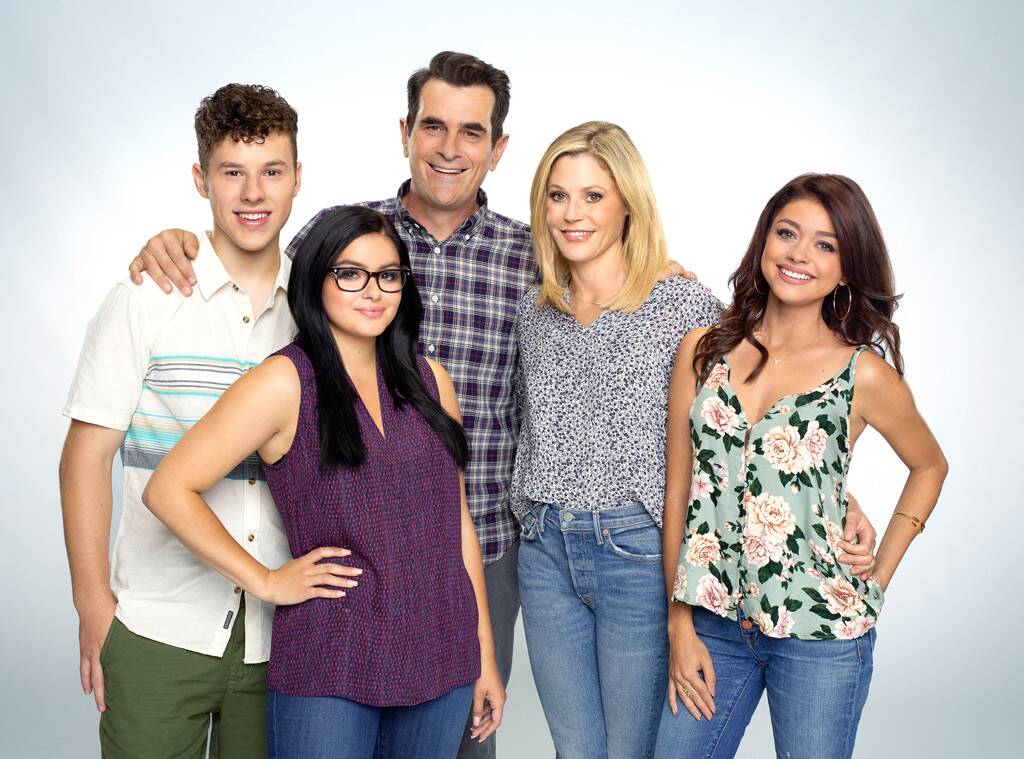 Modern Family
The perfect show for people with a dry sense of humour. There are so many jokes and plenty of silly episodes, so you don't need too much focus. You could watch any episode of it and still laugh without knowing any of the characters, because it's just that good. You don't have to pay attention to the storyline, just laugh.
Where to watch: Netflix/Disney+/Prime Video
RuPaul's Drag Race
It may be a competition show, but it isn't a typical competition show. The whole point of this show is to not take things too serious, and just have a laugh. I've never met somebody who started watching it that didn't get totally hooked. From the outfits, to the drama, the makeup and the judging, it's a perfect pleaser for when you can't pay attention to a storyline. And there are so many seasons to get into.
Where to watch: Netflix
Pitch Perfect
A movie with this much singing never needs your full attention, let's be honest! All three of the Pitch Perfect instalments fit this category perfectly. They will be sure to have you laughing and singing along to your favourite music, even when it's on as just background noise. They're not serious, they're hilarious, and they're musical; no better combination.
Where to watch: Netflix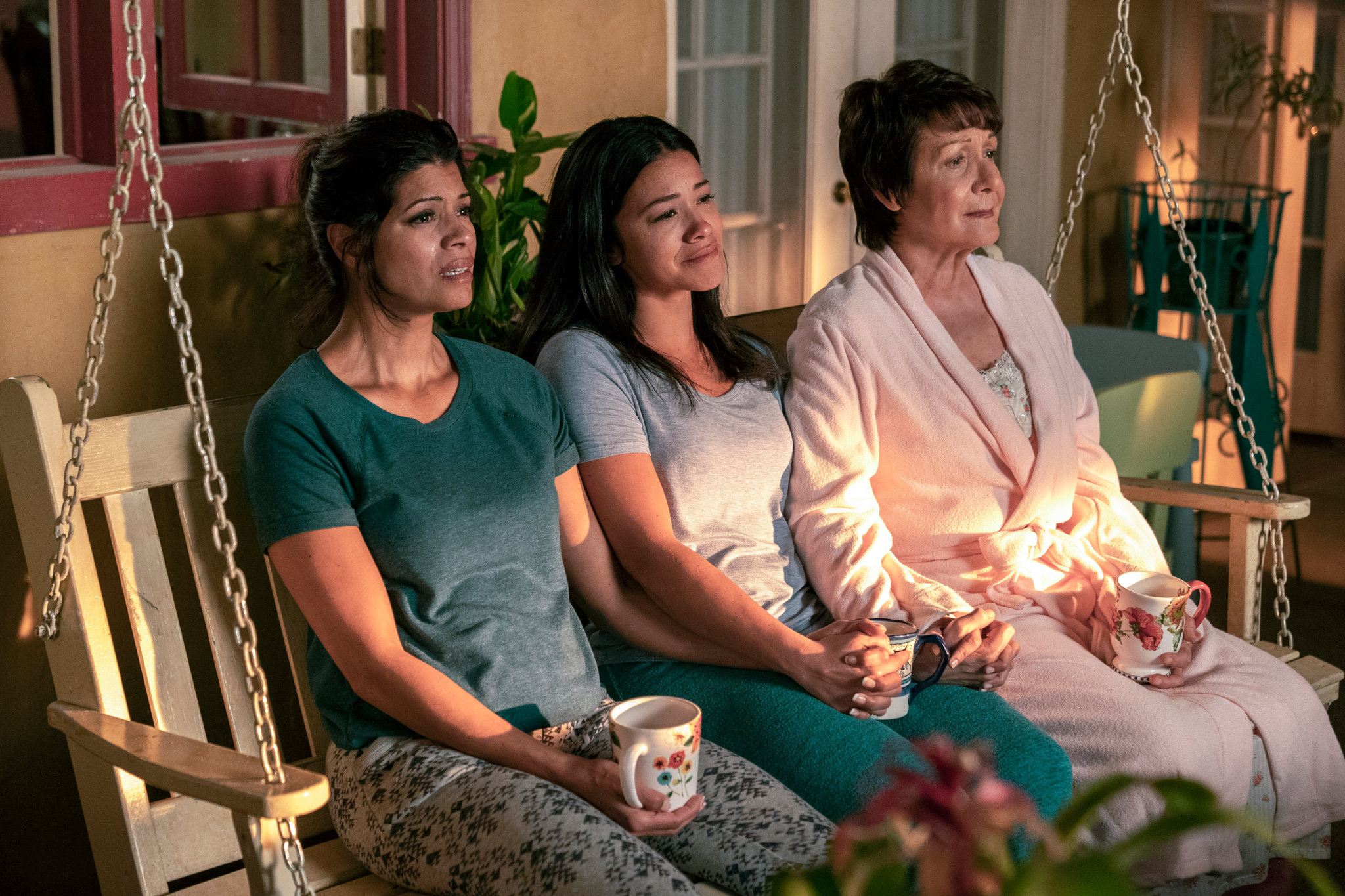 Jane The Virgin
Although it does have a great storyline, it will be sure to keep you entertained without serious dramatics. It's almost like a mix between a Mockumentary and a Telanovella, which is proof that it's not supposed to be taken too seriously. Keep it on while you're busy doing something else, and you'll still be entertained. There are so many seasons of this show that you're bound to dip in and out and still really get obsessed.
Where to watch: Netflix
Mean Girls
A rewatch-able classic that (I hope) most people have seen countless times. It's probable the most rewatch-able movie ever. It never gets old. I'm sure most people could probably quote the entire script at this point, so why have anything else on in the background?
Where to watch: Netflix
Wild Child
Definitely in the same category as Mean Girls. A timeless classic with a silly but entertaining storyline about a rich American girl in boarding school in the UK. Plus, it has a fantastic soundtrack throughout the movie that you could enjoy.
Where to watch: Netflix/Prime Video
Gilmore Girls
The definition of Timeless. No matter what generation you may be, you will enjoy this. It's witty, entertaining and doesn't take itself too seriously. There is so much fast-talking and clever conversation so it doesn't require you to watch it like a hawk. There are 7 seasons plus the revival so jump right in.
Where to watch: Netflix/ TG4
Don't Tell The Bride
Of course, we have to have reality TV on the list, but not those ones with huge jaw-dropping storylines you need to closely watch. DTTB is perfect for mindless viewing. A groom planning a wedding all by himself without his wife-to-be having any input whatsoever. A scary thought, but a hilarious watch nonetheless. Seeing the wife's reaction will either make you happy, or make you laugh through the cringe. A great background entertainment.
Where to watch: Netflix/ All 4
Schitt's Creek
If you're a Schitt's Creek stan you might be offended by this, but most people who watch this show will admit that it takes a while to get into, for that reason, it's the perfect background show, at least for the first two or three seasons. Slowly get to know David, Alexis, Johnny and Moira and by season 4 you'll be putting your phone down to fully concentrate. In the meantime though, count it as a fun
Where to watch: Netflix/Virgin Media Two & Virgin Media Player
So enjoy, press play and scroll on away!
READ MORE:
All The Best Bits Coming To Netflix In February
Everything That's Coming To Disney+ With The Launch Of Star
By Brian L Cummins