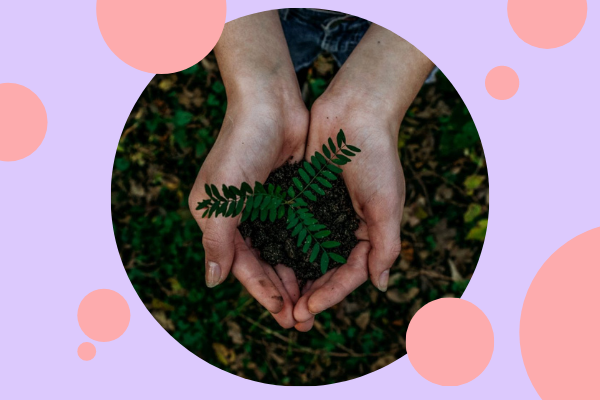 World Earth Day takes place on April 22nd each year. The aim of the occasion is to demonstrate support for environmental protection, however for the last two years demonstrating that hasn't exactly been easy.
While usually, Earth Day involves lots of public events around the world to make as much noise about climate change and issues as possible, the Coronavirus pandemic has meant that activism has had to take place inside our homes rather than out on the streets – but that doesn't mean we can't still make some noise.
Level 5 restrictions make it difficult to spend World Earth Day how we might like to, but there are still many small ways you can mark the occasion, here are just a few.
Organise Your Own Virtual Earth Day Party
If you were due to have a Zoom or Face Time gathering with your friends, why not organise an Earth Day party? Use the time on the chat with your friends to each share one thing you're going to do to help save the planet – from sustainable shopping to eating less meat or promising to never ever litter, talking about your plans can make sure you stick to it and may inspire someone else to do the same. You can also each share facts you learned environment or energy-saving measures, or take this climate change quiz which can make for a fun informative evening with your friends.
Share, Share, Share
Social media is one of the biggest tools we have in pushing a message out into the world. So, why not create some Earth Day illustrations for the main day? Or, if your art skills aren't the best, you can reshare illustrations and messages from other people. David Attenborough for example has lots of informational posts on his account that you can reshare on your Instagram stories. Tomorrow is the day that everyone will be listening up, so use that as the time to share as many facts and stats as far and wide as you can.
Switch Off
How many things do you have plugged in in your bedroom right now? And how many of them need to be plugged in? With the brighter and warmer days we're experiencing, chances are your lamp doesn't need to be on, and your charger doesn't have to constantly be plugged in. Now think about the other rooms in your house, is the sitting room extension lead full of plugs that don't need to be on? Have a look around your house and plug out or switch off anything that should be off. Easy, but effective.
Tune Into A Virtual Event
Over the next couple days Earthday.org is organising multiple talks, seminars, and events virtually, for people around the world to tune into and learn. To tune in with what's currently taking place live you can click here.
Educate
If you are feeling a little unproductive at the moment and feel pressure to do something, it can be as simple as educating someone about the environment. Tell your dad over breakfast about why a compost bin is a good idea, tell your sister about why meat-free dinners are good for the planet, or hit your brother with some interesting energy facts. Sometimes something as small as telling someone something about the planet can be a way to help out.
For even more info check out the Earth Day website.
Read Next: