High cost can sometimes make up feel like we're getting a better product, but it doesn't have to be this way. Want the results of the leading brands but on a budget? Look no further – we have rounded up all of the best affordable makeup dupes that you need right now!
Concealer
High End Spend
NARS Radient Creamy Concealer 
€28, Lookfantastic
High Street Save
Maybelline Fit Me Concealer
€6.95, Lookfantastic
This Nars product is known as one of the best on the market. But, the Maybelline alternative is great for concealing redness, flaws, and blemishes to achieve a more flawless skin complexion, just like the Nars alternative. It's just as good for brightening the face and hiding tiredness or redness around the eyes. Like Nars, it's not cakey and it's super smooth to apply.
Toner 
High End Spend
Pixi Glow Tonic Exfoliating Toner
€23.50, cloud10beauty.com
High Street Save
Lacura Healthy Glow Exfoliating Toner
€4.99, in store at Aldi 
Pixi is known for its great skincare range, specifically the Glow Tonic. But if you didn't feel like splashing the cash, it's Aldi to the rescue. The product is not only similar in packaging but in results too. It's brightening, gets rid of impurities and just leaves your face feeling great!
Illuminater  
High End Spend
MAC Strobe Cream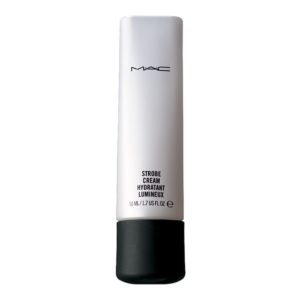 €34, brownthomas.com
High Street Save
Penneys PS… Strobing Creme
€4.50, in store at Penneys
If you're a gal who loves a glow, you've probably used Mac's Strobe Cream, it's fab for illuminating the face, highlighting all the right places and feels nice and light on the skin. If you're not keen on splashing out though, Penneys has come to the rescue with it's PS… range once again. It's that same pearly tone and light consistency for much cheaper!
Lipstick
High End Spend
Charlotte Tilbury Pillow Talk Original Lipstick
€32, charlottetilbury.com
High Street Save
L'Oreal Paris Color Riche Satin Lipstick Beige A Nu 630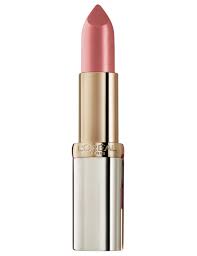 €7.95, in stores Superdrug
If you're a lipstick gal you'll know that Chazza's Pillow Talk is one of the most, well, talked about lipstick products out there, but at €32, it's a little pricey. Thankfully there are loads of similar alternatives when it comes to the colour. The only problem is, it can be hard to get a cheaper product that has such a nice texture which is super soft and also long-lasting. In comes L'oreal Paris with their satin product that feels just a nice on the lips and even nicer on your wallet!
Bronzer
High End Spend
Benefit Hoola Bronzer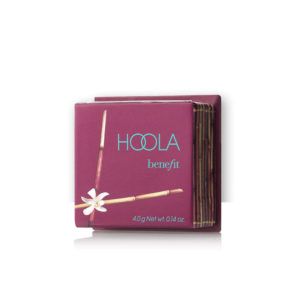 €34, benefitcosmetics.com
High Street Save
Lacura Aloha Bronzer
€5.99, in stores at Aldi
Want a bronzer that's not too harsh, not too glittery but still super shimmery and blends well? The Lacura one from Aldi is a very decent dupe for much much cheaper.
Mascara
High End Spend
Benefit They're Real! Mascara
€27, benefitcosmetics.com
High Street Save
Lacura Iconic Too Legit Mascara
€5.99, in stores at Aldi
Regularly named as one of the best mascaras out there, They're Real really is one you can skip false lashes for. It makes a huge difference to natural lashes and is so long-lasting. But for almost €30, it is a little pricey for your peeps. Aldi has a brilliant dupe in a similar packaging that will lengthen and thicken your lashes just like the OG product. Ideal!
Words by Kaia Purcell
Some #AF links included