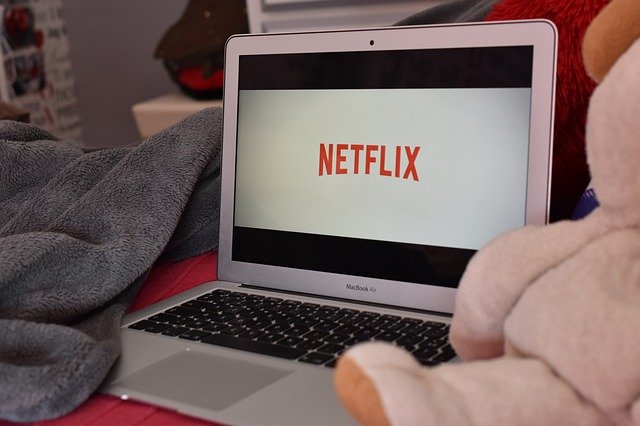 All The Twilight Movies (August 1st)
Yep, all 5 of the Twilight movies land on Netflix on August 1st. This means that Twilight, New Moon, Breaking Dawn 1 & 2 and Eclipse all arrive on a Saturday, which means our weekend plans are sorted.
How to Lose a Guy in 10 Days (August 1st)
A classic romcom, perfect for a Friday night. It stars Kate Hudson and Matthew McConaughey and it's just good fun. Benjamin is challenged by his co-workers to make a woman fall in love with him. On the other hand, Andie has to write an article on how to lose a man in 10 days.
Don't Tell The Bride: S1 (August 1st)
If you haven't seen this yet, you're in for a treat. DTTB sees the groom plan the entire wedding without the bride's input. It's almost always ridiculous and almost always very stressful, but also highly entertaining.
Selling Sunset: Season 3  (August 7th)
If you're already hooked on the real estate show, you've probably been counting down the days to season 3. Well, you don't have to wait much longer.  Big changes come to The Oppenheim Group as a major sale closes, the agents consider career moves, and one broker faces a very public breakup.

Work It (August 7th)
When Quinn Ackermann's admission to the college of her dreams depends on her performance at a dance competition, she forms a ragtag group of dancers to take on the best squad in school…now she just needs to learn how to dance. If you love Bring It On, Step Up or any other dance drama/comedy, you'll love this one!
GAME ON: A Comedy Crossover Event (August 10th)
Worlds collide in this special event featuring familiar faces, surprise cameos and stories of spirited competition from four different comedy series.
Teenage Bounty Hunters (August 14th)
Twin sisters Sterling and Blair balance teen life at an elite Southern high school with an unlikely new career as butt-kicking bounty hunters.
13 Going on 30 (August 23rd)
Objectively one of the best movies ever made (according to me, editor Megan, who gasped out loud when I say it was being added to Netflix!) If you love fashion, magazines, nostalgia, great music, romance and friendship… this one is for you.
Trinkets: Season 2 (August 25th)
When three teenage girls find themselves in the same mandated Shoplifters Anonymous meeting, an unlikely friendship forms between grieving misfit Elodie (Brianna Hildebrand), mysterious outsider Moe (Kiana Madeira), and Tabitha (Quintessa Swindell), an imperfect picture of perfection.
They will find strength in each other as they negotiate the complicated dilemma of trying to fit in while longing to break out. From the Awesomeness studio, Trinkets i​s based on the young adult novel.
Rising Phoenix  (August 26th)
Rising Phoenix tells the extraordinary story of the Paralympic Games. From the rubble of World War II to the third biggest sporting event on the planet, the Paralympics sparked a global movement which continues to change the way the world thinks about disability, diversity & human potential.
#ICYMI: Check out all the best movies and TV shows that landed in July