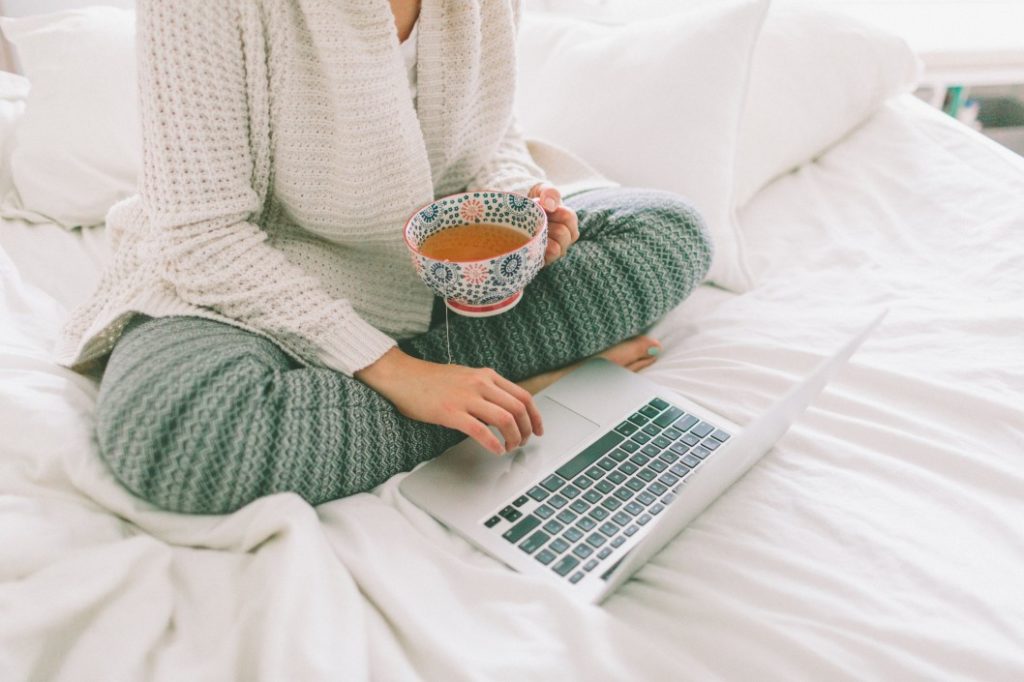 If you've already made your way through everything Netflix has to offer, including all the new bits that landed in September, you're probably delighted that October is almost upon us.
This month there is plenty of spooky Halloween fun as well as classic movies and lots of addictive shows to make for the perfect cosy autumn.
Emily in Paris – Oct 2
We've been so excited about this show since it was teased a few weeks ago. It follows Lily Collins as Emily, an ambitious twenty-something marketing executive from Chicago who unexpectedly lands her dream job in Paris when her company acquires a French luxury marketing company — and she is tasked with revamping their social media strategy.
Emily's new life in Paris is filled with adventures and surprising challenges as she juggles winning over her work colleagues, making friends, and navigating new romances.
Song Exploder – Oct 2
If you're interested in the meaning behind the lyrics of some of the biggest songs, you're in for a treat. It's based on a podcast of the same name (which is also great btw) in which some of the world's greatest musicians as they reveal how they brought one of their songs to life. The tv series weaves together in-depth interviews, archival footage, and raw recordings as each artist breaks down their song, layer by layer, sharing intimate insight into the personal inspiration behind the music and lyrics. Featured artists include Alicia Keys, Hamilton's Lin-Manuel Miranda, 80s rock band R.E.M. and Ty Dolla $ign.
Vampires vs. the Bronx  – Oct 2
A group of young friends from the Bronx fight to save their neighbourhood from a band of vampires.
David Attenborough: A Life on Our Planet  – Oct 4
In Sir David Attenborough's lifetime, he's seen the world change drastically and now he shares his personal witness statement and vision for the future.  The broadcaster recounts his life, and the evolutionary history of life on Earth, to grieve the loss of wild places and offer a vision for the future.
In more than 90 years, Attenborough has visited every continent on the globe, exploring the wild places of our planet and documenting the living world in all its variety and wonder. Addressing the biggest challenges facing life on our planet, the film offers a powerful message of hope for future generations.
Hubie Halloween – Oct 7
Hubie Dubois (Adam Sandler) thanklessly spends every Halloween making sure the residents of his hometown, Salem, celebrate safely and play by the rules. But this year, an escaped criminal and a mysterious new neighbour have Hubie on high alert. When people start disappearing, it's up to Hubie to convince the police (Kevin James, Kenan Thompson) and townsfolk that the monsters are real, and only he can stop them. Hubie Halloween is a hilarious family film about an unlikely hero with an all-star cast including Stranger Things star Noah Schnapp.
Deaf U  – Oct 9
In this docuseries, a tight-knit group of deaf students share their stories and explore the perks and pitfalls of life at Gallaudet University.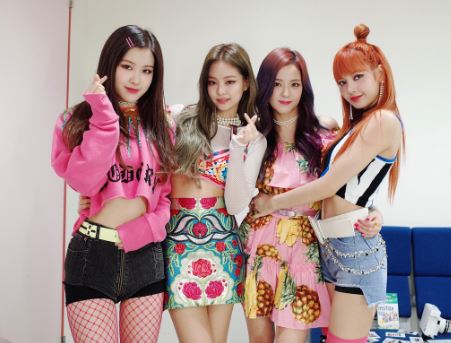 BLACKPINK: Light Up the Sky   – Oct 14
We've been super excited about this since it was announced, and it's finally landing this month. Record-shattering Korean girl band BLACKPINK tell their story and detail the hard-fought journey of the dreams and trials behind their meteoric rise.
A Babysitter's Guide to Monster Hunting   – Oct 15
When high school freshman Kelly Ferguson reluctantly agrees to babysit Jacob Zellman on Halloween, the last thing she expects is to be recruited into an international secret society of babysitters who protect kids with special powers from monsters. In order to keep Jacob safe from harm, Kelly teams with no-nonsense chapter Vice President Liz Lerue, tech genius Berna Vincent, creature expert Cassie Zhen, and potions master Curtis Critter to defeat a Boogeyman known as "The Grand Guignol" ( Harry Potter's Tom Felton), a glamorous witch named "Peggy Drood" and their legion of mysterious monsters. It's based on the first instalment of Joe Ballarini's popular scary book series of the same name, A Babysitter's Guide to Monster Hunting, so if you've read that, you know it's going to be good!
Holidate – Oct 28
It seems a bit early to be talking about Christmas right? But it's been a long, difficult year and by the end of October we'll probably be ready for some holiday cheer. In this movie, Sloane (Emma Roberts) and Jackson (Luke Bracey) hate the holidays. They constantly find themselves single, sitting at the kids table, or stuck with awkward dates. But when these two strangers meet one particularly bad Christmas, they make a pact to be each other's "holidate" for every festive occasion throughout the next year. With a mutual disdain for the holidays, and assuring themselves that they have no romantic interest in the other, they make the perfect team. However, as a year of absurd celebrations come to an end, Sloane and Jackson find that sharing everything they hate may just prove to be something they unexpectedly love.
Kick-Ass 2 
Kick-Ass, a superhero in high school, is forced to join new heroes and old allies in order to fight his old nemesis, Red Mist, when he forms a team of supervillains to get revenge against him. It's got a great cast including Aaron Taylor Johnson (from Angus Thongs And Perfect Snogging), Chloe Grace Moretz, and Superbad's Christopher Mintz-Plasse.
The Addams Family (1991)
October is a month of scars and spooks so of course, we couldn't leave out The Addams Family. Get the family together to watch this iconic 90s Halloween film.
The Sisterhood of the Traveling Pants 
Four best friends spend their first summer apart. In a bid to stay connected with each other, they pass around a pair of denims that fits each one of them, despite their different body shapes and height. It stars Amber Tamblyn, Ugly Betty's America Ferrera, Blake Lively and Gilmore Girls star Alexis Bledel.