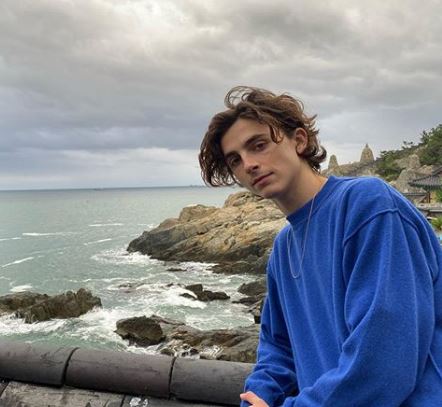 Timothée Chalamet has opened up about what it's like for pics of you to go viral.
Last year, the actor and his then-girlfriend Lily Rose Depp were papped kissing on a yacht.
Of course, fans went wild, but it was a little odd for the actor himself, who says he was pretty embarrased.
The Little Women star told GQ said that before he realised pics were taken, he felt it was a 'great' day.
"I went to bed that night thinking that was one of the best days of my life," he said.
"I was on this boat all day with someone I really loved, and closing my eyes, I was like, indisputably, 'That was great.'"
However, the pics were all over the internet and media the next day, leaving him a little red-faced.
View this post on Instagram
"And then waking up to all these pictures, and feeling embarrassed, and looking like a real nob? All pale?"
The star went on to say that he was shocked that people thought it wasn't legit.
"And then people are like: This is a PR stunt. A PR stunt?! Do you think I'd want to look like that in front of all of you?!"
Timmy and Lily Rose dated for about two years, from 2018 until earlier this year. The actor is now believed to be dating Baby Driver actress Eiza Gonzalez.
This week, it was announced that Timothée is set to star alongside Ariana Grande and loads of other huge stars, in a movie on Netflix.
We can't wait to see it!
READ MORE: