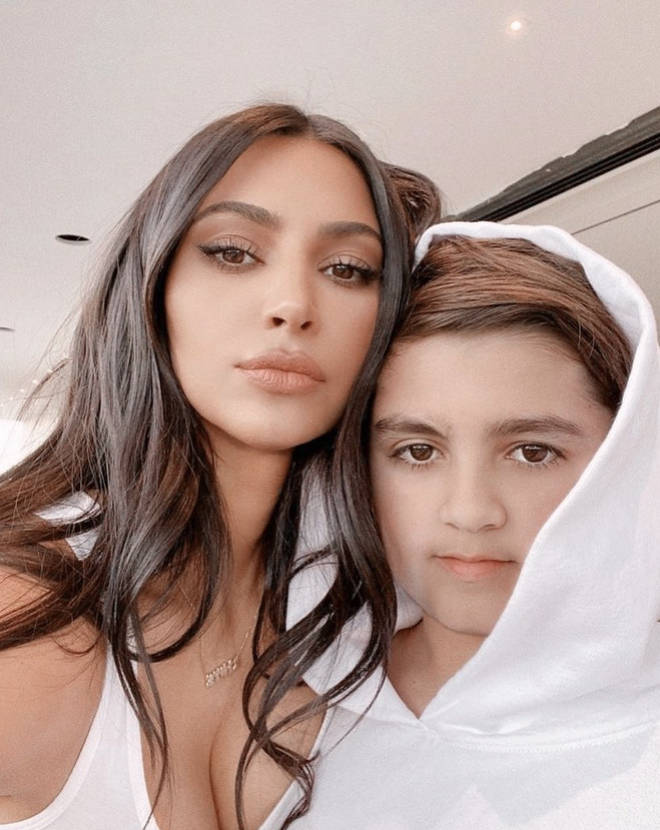 It's no secret that the Kardashian children's social media activity is monitored pretty closely by their family. And for good reason too – they're very young, unaware of the dangers that posting too much information on social media can bring, and they're also members of one of the most famous families in the world, we'd probably be pretty strict too.
With that said, it doesn't always stop them from sharing stuff online, as North West infamously got in big trouble for going live on TikTok just last month. However, it's usually another member of the klan who is known for causing mayhem online, and it looks like he could be back again.
Eldest Kar/Jenner grandchild Mason Disick has come under fire for his use of social media in the past, hopping onto Instagram to hold a Q&A, Mason spilled all the tea on his family, from his Mam and Dad and whether or not his Auntie Kylie was back together with Travis or not. Soon afterward his account was deleted by his parents, but people think he's back again.
An Instagram and TikTok account have mysteriously appeared (@exclusivebymase and @followmeandleave) and people are pretty sure that 12-year-old Mason is the brains behind it.
A story from Mason's alleged Instagram account has gone viral, where he slates his Auntie Kendall.
"Okay I'm being honest don't come at me. Might delete this right away lol. But I'm genuinely curious, do people actually like my aunt Kendall?" the post begins.
"Like do people really like look up to her etc. I find her so so boring. Like nothing fun about her life. Okay walk I guess but like that's it so average."
However, not everyone is convinced that it is Mason behind the posts, as some have pointed out that some of the posts are a little off.
In a video by TikTok user 'gaymanwithaspraytan', he points out how Mason shared clips of his mam's alleged home, when they don't actually live there anymore. As well as sharing that he believes some of the clips 'Mason' shared of his family and home are simply saved clips from the past.
The Kardashians are yet to comment on the situation, but either way fans are being highly entertained by the account, whether it's the real deal or a parody account – keep it coming, we say!